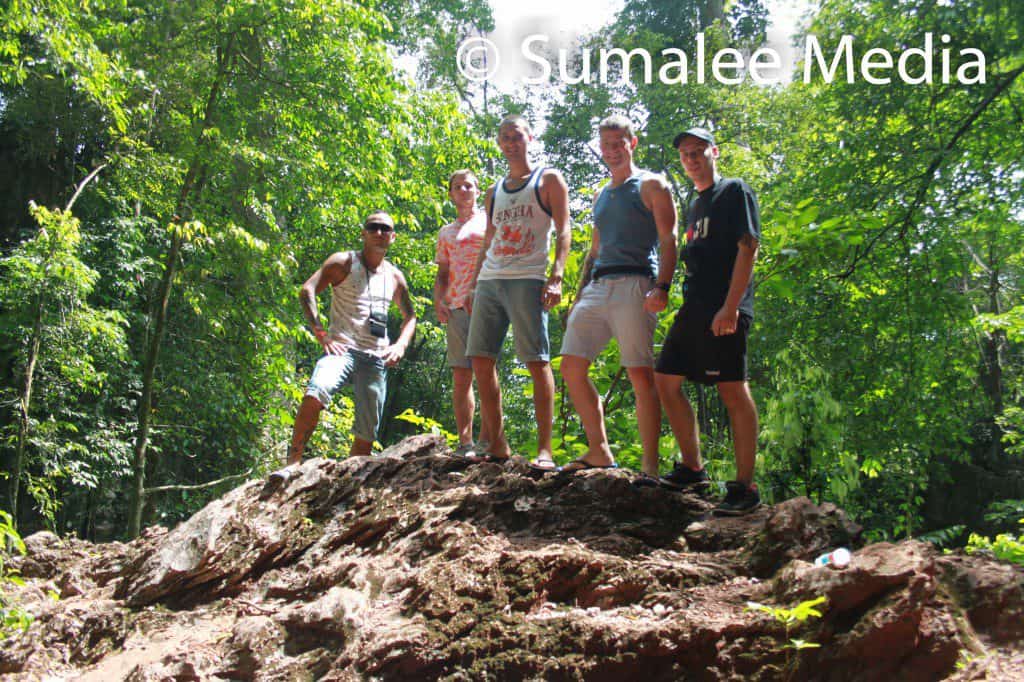 On Sunday 11th of November Sumalee Boxing Gym staff arranged a trip to the nearby province of Phang Nga for it's residents and trainers. Phang Nga is famed for the natural beauty of its water, beaches, islands, mountains and forests.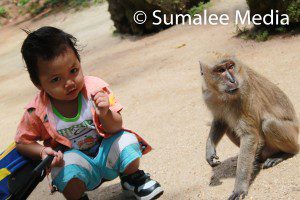 We set off at 10am in a minibus and car to the first stop on our journey, Wat Suwan Kuha Temple, set in NamTok Raman National Park. Wat Suwan Kuha Temple has some very curious inhabitants, long tailed Macaques! They roam outside the lush surroundings of the temple feeding off nuts, bananas and sweetcorn which you can buy from vendors.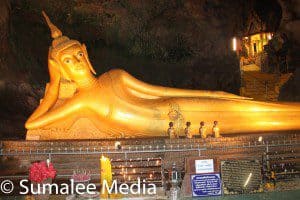 The temple itself is set inside a vast and peaceful cave which opens up to more forest. The temple is filled with sacred statues and images of Buddha whcih you can pray to, the most impressive being a large, reclining, golden Buddha. Further in you can climb a rough path to the depths of the cave which are lit up to reveal interesting rock formations and dark crevasses.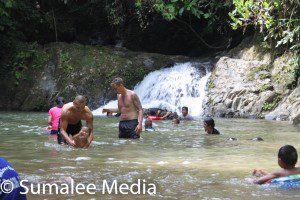 After this the gang jumped back in the minibus to visit the nearby Raman Waterfall. It is a popular spot with the locals with many rock pools along the path to swim and cool off in. Some of the more adventurous residents went for a bit of a hike whilst many stayed back to swim and enjoy their peaceful surroundings.
Early in the afternoon we headed back South in the direction of Phuket to Mai Khao Beach. There we stopped for lunch and refreshments. The restaurant served a vast selection of fresh seafood and Thai dishes, many which are not available everywhere such as soft shell crab and other delicious shellfish. Set right on the beach, it was the perfect place to unwind, nap, chat and listen to traditional music played by our trainers.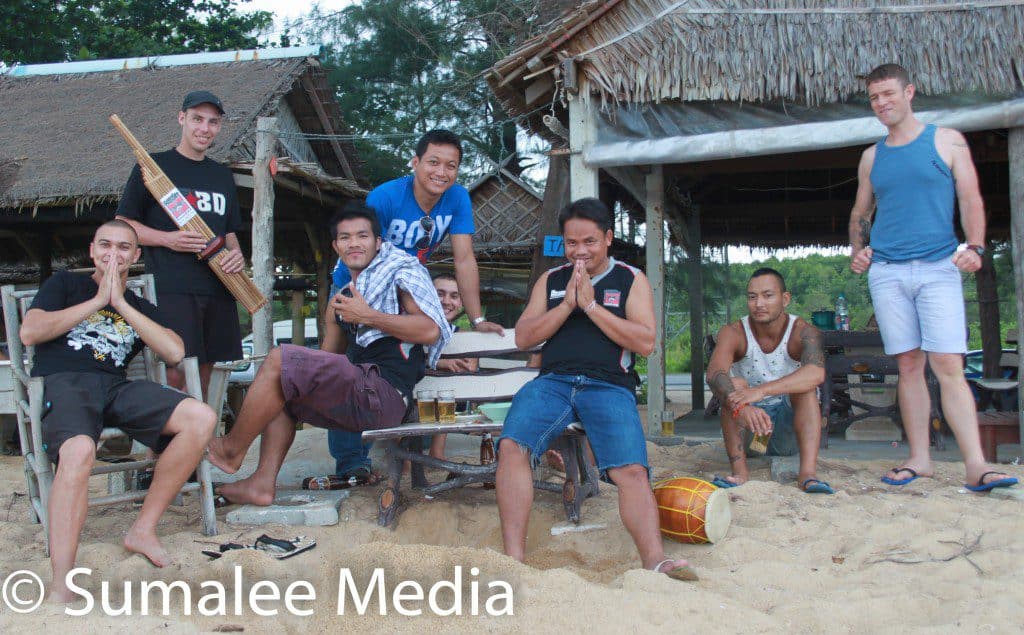 Watch the video below captured by our media team!