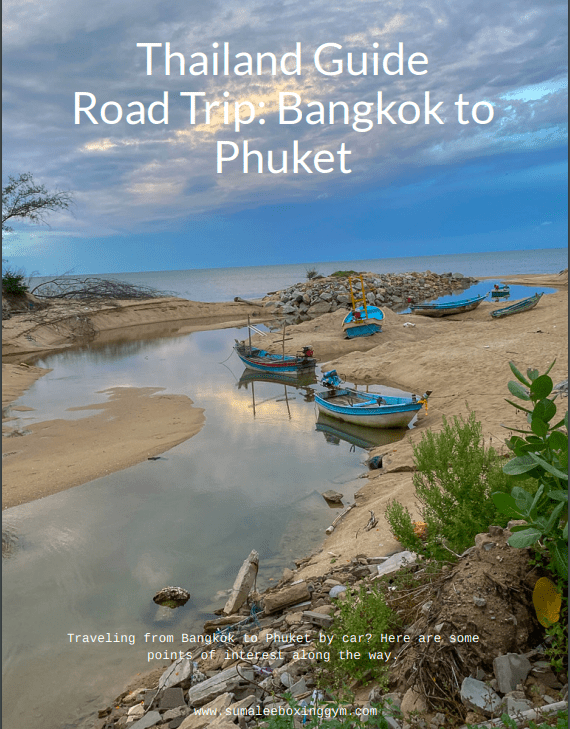 Many of our visitors wish to combine their training at Sumalee Phuket with getting to know other parts of Thailand. Lack of accessible information in English and/or lack of knowledge about what to search for, means that for most people it's very difficult to do anything other than go to the usual tourist haunts. Getting off the beaten track takes a considerable amount of delving. This Thailand Guide is one of a series and takes much of the hard work out of discovering off the beaten track places/ideas.
OTOP
During your visits to Thailand you might have seen the sign OTOP at shops selling locally produced goods. OTOP stands for One Tambon One Product (a Tambon is a sub-district). This was an initiative started by Thaksin Shinawatra. It is a local enterprise initiative which aims to support the unique locally made products of each subdistrict. It encourages village communities to improve the quality and marketing of local products. A range of goods has been identified as being suitable for the program including handicrafts, cotton and silk garments, pottery, fashion accessories, household items and foods.
Before travelling to the rural regions of Thailand, it is worth finding out which regions produce products that are of interest to you. You might like to find out more about how these products are made and even support their production by making a purchase. In Tambons producing large items such as furniture (Chiang Mai), the infrastructure is usually in place to ship purchased goods to any country.
Ratchaburi
Ratchaburi is a province approximately 100 km to the west of Bangkok and borders Myanmar. It is very well known for producing large earthenware pots and ceramics. Outside of Ratchaburi. You will see many examples of these around the swimming pools and gardens of luxurious five star hotels anywhere in Thailand. Purchasing locally at source makes the earthenware pots much more affordable than, for example, purchasing them in Phuket.
As time was limited on this trip, we decided to visit the Tao Hong Tai factory in Ratchaburi town rather than go searching around individual shops. It has a huge selection to choose from. There didn't appear to be any staff there who spoke English though,  which could make the experience challenging if you don't have at least a grounding in Thai.
We spent the night at the Sans Hotel​, which is a very new hotel. The room was spacious and clean with a comfortable bed (a rare find in Thailand!). Whilst it lacked somewhat in character and charm, the hotel was conveniently located for Robinson's Lifestyle. For those of you who are not familiar with Robinson's, it is a Thai owned department store chain. Such a find can be most welcome when outside the main tourist areas where menus are rarely in English and obtaining food suitable to western tastes is a challenge. Robinson's Lifestyle has a number of food and beverage concessions that are at least familiar such as Starbucks, KFC, Aunt Annies, MK Restaurants etc. There was also a Topps food market.
It was interesting to see the Robinson's Lifestyle concept as there is a huge new one being built near Heroine's Monument roundabout, close to Sumalee. It has been very difficult to get information as to what will be provided there. The experience at the much smaller establishment in Ratchaburi gave considerable ground for hope that this new very local facility will add value to the Sumalee experience. We have been told that the new Robinson's Lifestyle near us will have a cinema complex too, but as yet this is unconfirmed.
For those looking for a farang friendly place to eat in a scenic location in Ratchaburi, On The River​ offers a favourable option. As the name suggests it is located beside the Mae Khlong, which runs through Ratchaburi. The view and food were excellent with the added bonus that the menu was in English. It was also noted that they have rooms there too but as we didn't stay we cannot provide any details about this.
Prachuab
As the drive from Bangkok to Ratchaburi only an hour off our journey to Phuket, we were left with 766 km still to travel which was estimated to take ten and a half hours. We therefore decided to make another overnight stop in Prachuab Khiri Khan province. It's a long thin province that borders the eastern coast of Thailand. Here there are miles and miles of unspoiled coastline beaches and perfect tranquility. Being within relatively easy driving distance of Bangkok, it is a favourite for Thai tourists but not often visited by foreigners.
By pure chance we found a chintzy little resort right on the beach, 24 km south of Prachuab town. Mumsa Beach Resort and Restaurant​, located in Thap Sakae, was a real find in our opinion. Tim, the Swedish owner, was hospitable and offered some nice little touches (such as a cafetière and ground coffee in the rooms), not usually found in similar sized Thai run resorts. The real attraction though is the very excellent and reasonably priced food in the restaurant and the location on the totally deserted beach. You can walk for miles along the beach in the morning and not bump into a single soul. Things liven up a little in the evening as there is clearly a very active local fishing community who convene to make the day's catch late in the day.
​
Although reluctant to leave Mumsa, we still had a long drive ahead of us. On the route back home we passed through the Chumpon/Luang Suan area, a tambon that specializes in fruit growing.
National Parks
Just north of Suratani, we took the slightly longer route that meandered through the various national parks including Khlong Phanom, Kaeng Krung and Khao Sok. The scenery was absolutely stunning, consisting of huge limestone outcrops shrouded in mist with the odd elephant here and there.
It was well worth the diversion and the extra hour's drive. If you need a break along the way, the Bridge Hill Café is well worth a visit. Artsy coffee shops have become increasingly popular with the Thais and this one is a particularly good example straddled between two surrounding rocky outcrops.
We hope you found this Thailand Guide useful.  If you have any feedback, please contact us on info@sumaleeboxinggym.com.  Your feedback will help us in the preparation of the next Thailand Guide.  For updates on and information from Sumalee Boxing Gym please either subscribe to our mailing list via the home page of the website.  You can also subscribe to our online membership platform for more comprehensive and regular features on a variety of topics including: nutrition, Muay Thai, Thailand, running a business in Thailand, technique tips from well known guest fighters and more.
________________________________________________________________________________________
After 11 years of living in Phuket, Thailand and being involved in the Muay Thai community for all of this time, Lynne Miller has written a book about her personal journey to and experiences of owning a Muay Thai gym in her book "Fighting for Success'.  You can find out more about the book here.  It is available to purchase on Amazon.
If you have any specific questions you would like to ask, please do not hesitate to contact us: info@sumaleeboxinggym.com
Blog post updated: 4/11/21