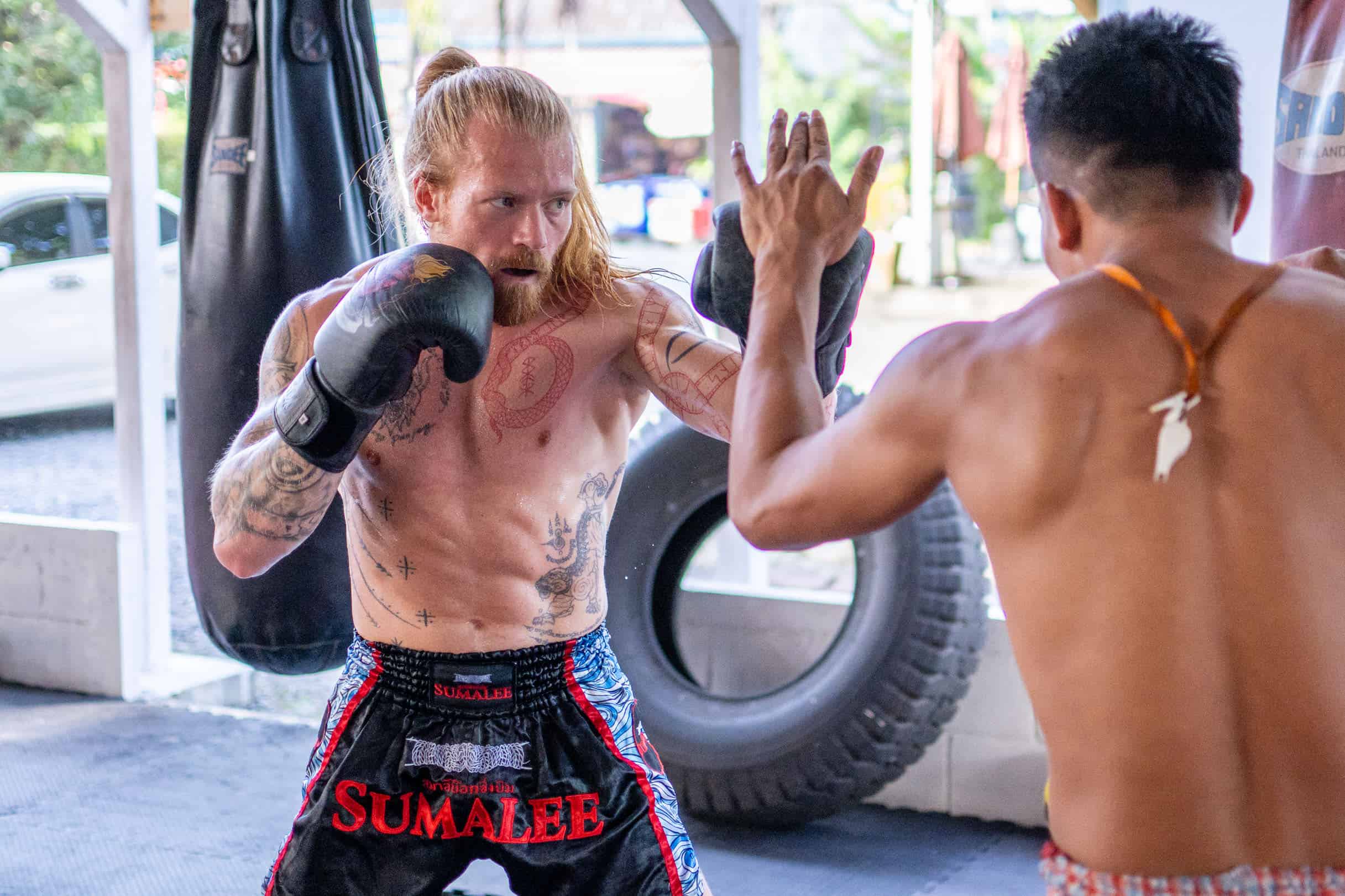 Unleash Your Inner Warrior at Sumalee Boxing Gym
Are you searching for a unique and life-transforming experience that combines fitness, cultural immersion, and personal growth? Look no further than the stunning landscapes of Thailand and the heart-pounding world of Muay Thai. Imagine embarking on a journey where you not only train your body but also discover the rich history and traditions of this ancient martial art. Welcome to Sumalee Boxing Gym, your ultimate destination for an unforgettable Muay Thai adventure.
Why Choose Sumalee Boxing Gym?
Sumalee Boxing Gym stands out as a beacon of authenticity in the realm of Muay Thai training. Nestled in the tropical paradise of Thailand, this gym offers an all-encompassing experience that caters to individuals of all fitness levels, from beginners to experienced fighters. Here's what sets Sumalee apart:
Expertise and Tradition: Sumalee Boxing Gym boasts a team of world-class trainers, each with years of experience in the art of Muay Thai. They are dedicated to passing down the centuries-old techniques and wisdom of this discipline, ensuring that you receive an authentic education in the sport.
Immersive Cultural Experience: Training at Sumalee is not just about physical exertion – it's about connecting with the roots of Muay Thai. You'll have the chance to engage in cultural activities, visit local temples, and experience the warmth of Thai hospitality. It's a chance to deepen your understanding of the art and the country.
Breathtaking Location: Situated at the centre of Phuket, Thailand, Sumalee Boxing Gym offers an idyllic backdrop for your training journey. Wake up to the sounds of nature, enjoy breathtaking sunsets, and find inspiration in the beauty that surrounds you.
Tailored Programs: Whether you're a complete beginner or a seasoned fighter, Sumalee offers programs that cater to your individual needs and goals. From intensive training camps for enthusiasts to wellness retreats for those seeking holistic well-being, there's something for everyone.
Community Spirit: The gym's welcoming and supportive community is one of its greatest strengths. Train alongside people who share your passion, make lifelong friends, and draw motivation from the collective energy of your fellow participants.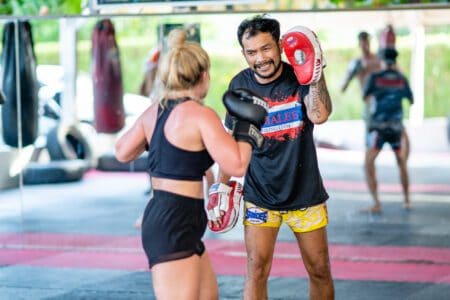 What to Expect
Your days at Sumalee Boxing Gym will be a blend of hard work, self-discovery, and exhilarating experiences. Picture yourself starting the morning with an invigorating run around local villages and quiet roads, followed by a rigorous Muay Thai session that covers technique, sparring, and conditioning.
Follow up your training session with a healthy breakfast in our on-site café that will help promote recovery and fuel you before your next training session.
You then have a few hours to sit around the pool, chill with other guests, take a yoga or strength & conditioning class, or have a massage. All of this within a few yards of your room. What could be better?
As the sun sets, sit down for dinner with your fellow camp mates and shoot the breeze of the days events. Play some pool, darts, or table tennis with your friends and the trainers. In other words… sabai sabai (relax, relax).
Then off to bed, ready to do it all again the following day.
Beyond the physical training, you'll have the opportunity to explore nearby markets, savor delicious Thai cuisine, and immerse yourself in the local way of life. These cultural encounters will enrich your understanding of Muay Thai and Thailand's heritage.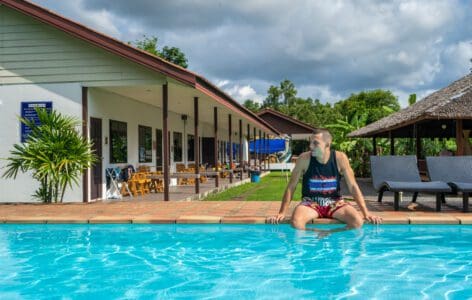 Reserve Your Spot
If you're ready to embark on a journey of self-improvement, empowerment, and cultural exploration, Sumalee Boxing Gym welcomes you with open arms. Unleash your inner warrior, challenge your limits, and discover the incredible potential within you. Book your spot today and get ready to experience the transformative power of Muay Thai amidst the beauty of Thailand.
Are You Ready?
Sumalee Boxing Gym offers more than just a fitness vacation; it provides an opportunity to connect with a centuries-old tradition, immerse yourself in Thai culture, and forge lasting friendships. The authentic Muay Thai training experience, combined with the breathtaking surroundings of Thailand, creates a perfect synergy for growth and self-discovery. Are you ready to step into the ring and take the journey of a lifetime? Join Sumalee Boxing Gym in Thailand and start your adventure today!
Are you ready to book your place?