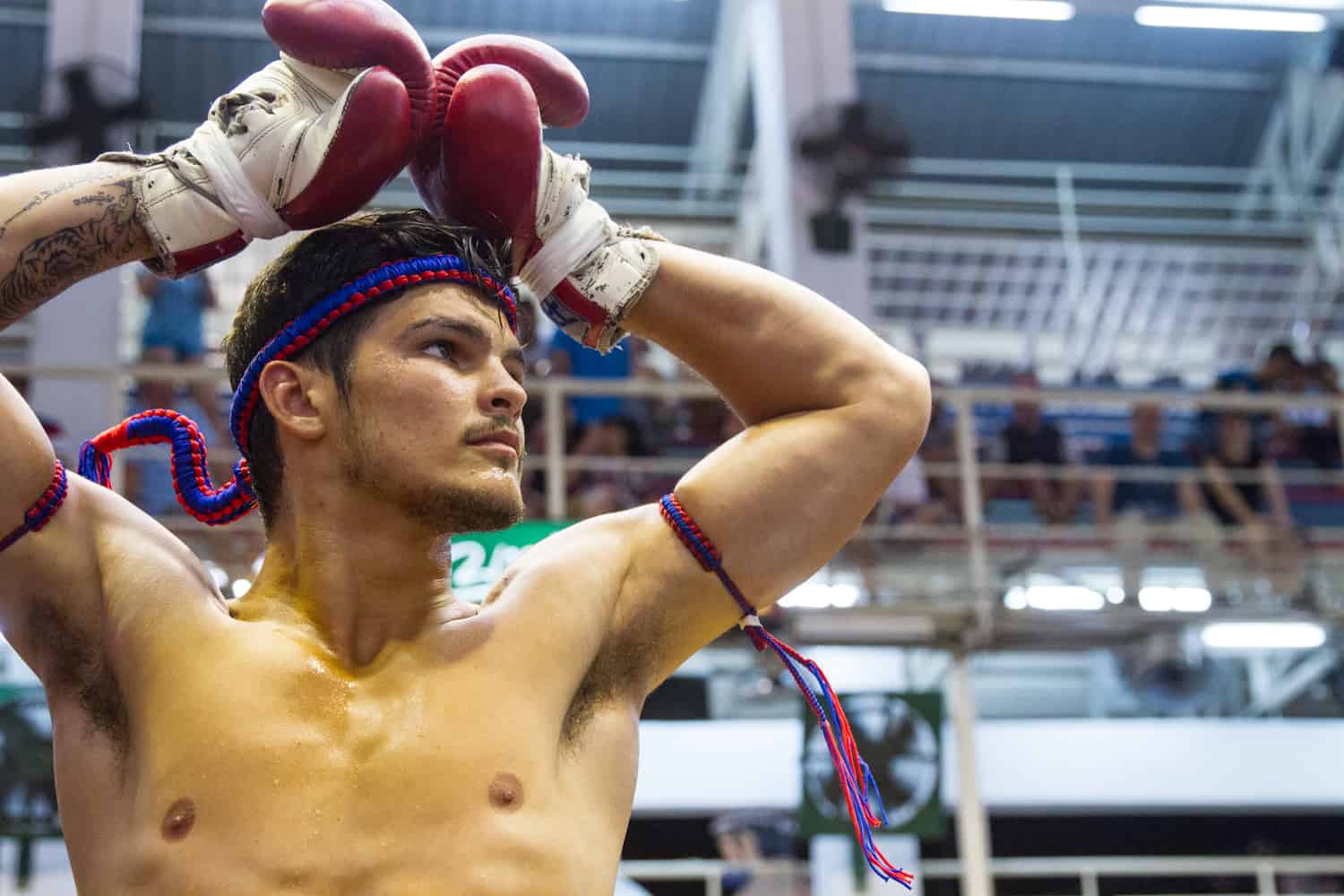 Team Sumalee descended upon Bangla Boxing Stadium on Friday night where Australian Fighter, Kane Worthy (UFT Playgrounds), was set to have his first full rules Muay Thai fight. Kane is from Melbourne where he coaches Muay Thai and Crossfit at UFT Playgrounds. He had been training at our camp for the last 6 weeks with his sister and decided to put his skills to the test at Bangla Boxing Stadium, the perfect way to finish off his trip.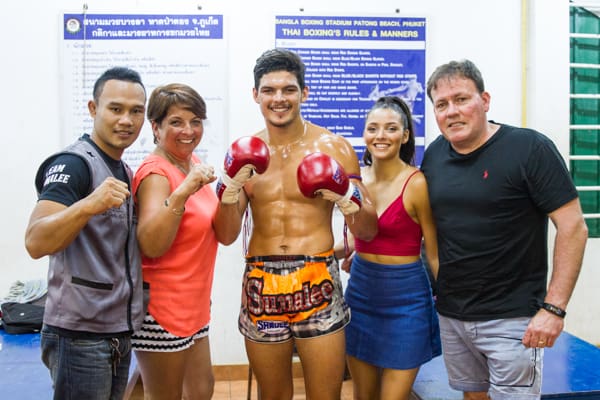 Kane was matched with Saksurin Lookhaojumpa, a local Thai fighter. His family from Melbourne had flown in to Phuket especially to watch his fight and many of our students and staff also attended to cheer him on. Kane had a few nerves pre-match but kept a cool head and was keen to impress his trainer, Khru Nat (Mongkol Thong Sumalee), who had coached him in the weeks prior to the fight.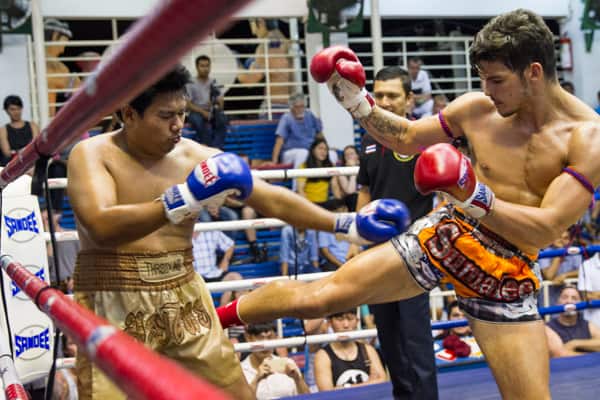 The young Aussie began with a beautiful rendition of the Wai Khru which warmed up the crowd nicely. From the first bell he began to feel out his opponent with a few high kicks and some well timed sweeps, Saksurin replying with low kicks and body kicks. As they went into Rd 2 our fighter began to quicken the pace. A left knee in the clinch lead to an 8-count for the Thai which he didn't seem to recover from and Kane followed up with a big left hook before the referee stepped in calling an end to the match. Overall it was a confident and composed performance and we look forward to seeing more from Kane in the future.
Watch the full fight below!