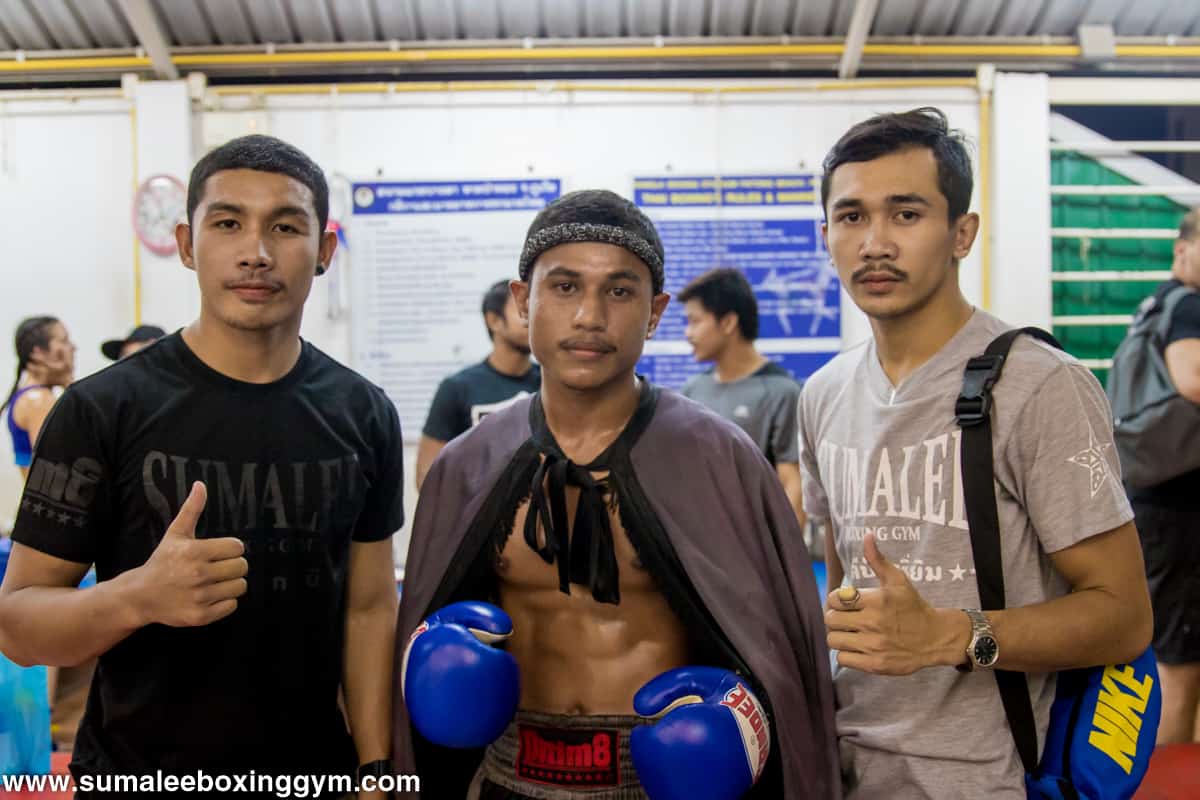 Team Sumalee were back in action again on Wednesday 14th July at Bangla Boxing Stadium.  On the stacked Muay Thai Fight card was Super Bank (Khru Bank)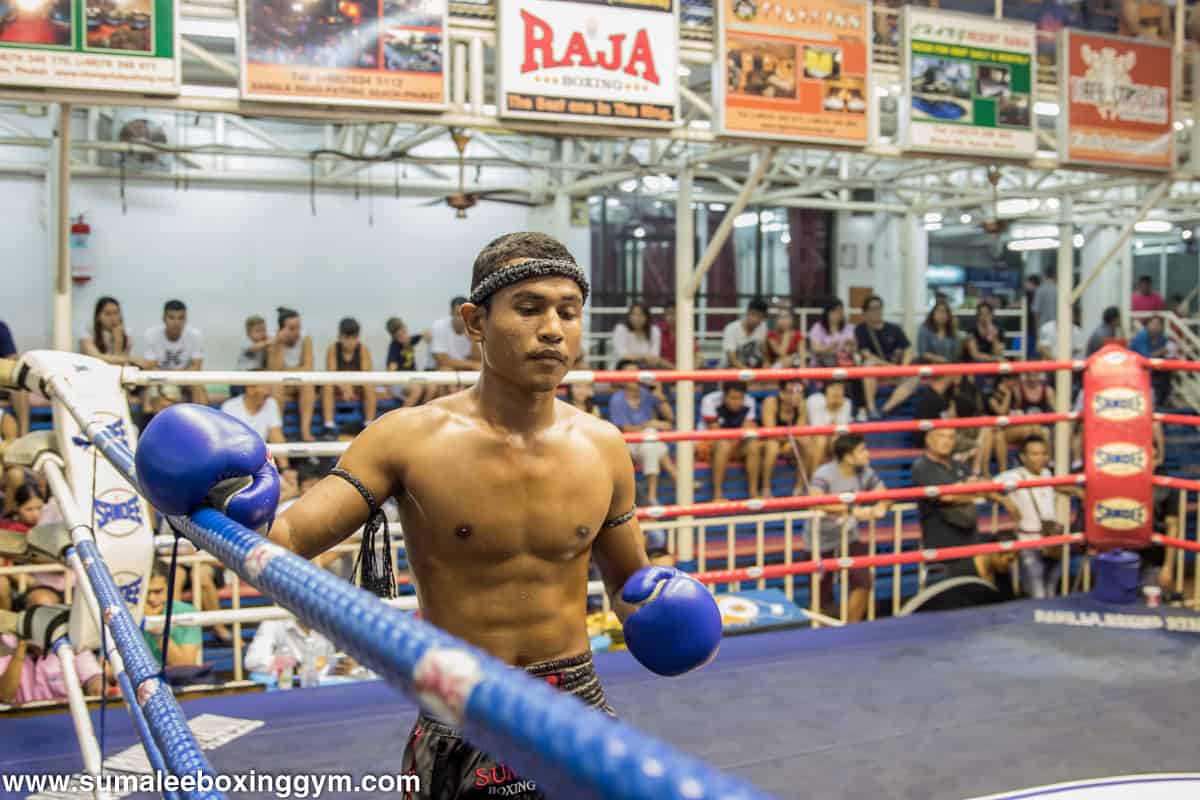 Bank has been out of the ring for 5-6 years.  The ring rust was apparent for the first minute.  Fairly soon, however, Bank found his range with his boxing.  Thereafter Bank started to settle into his rhythm and backed up a much bigger opponent. He dominated his opponent in the clinch and managed to score a knockdown in the 1st Round.  His opponent, however, was saved by the bell.
In Round 2, Bank started landing strong body kicks.  These hurt his opponent multiple times.  After applying relentless pressure, Bank scored a big knee in the clinch and stopped his opponent in his tracks.
Check out the full fight video of Super Bank here.