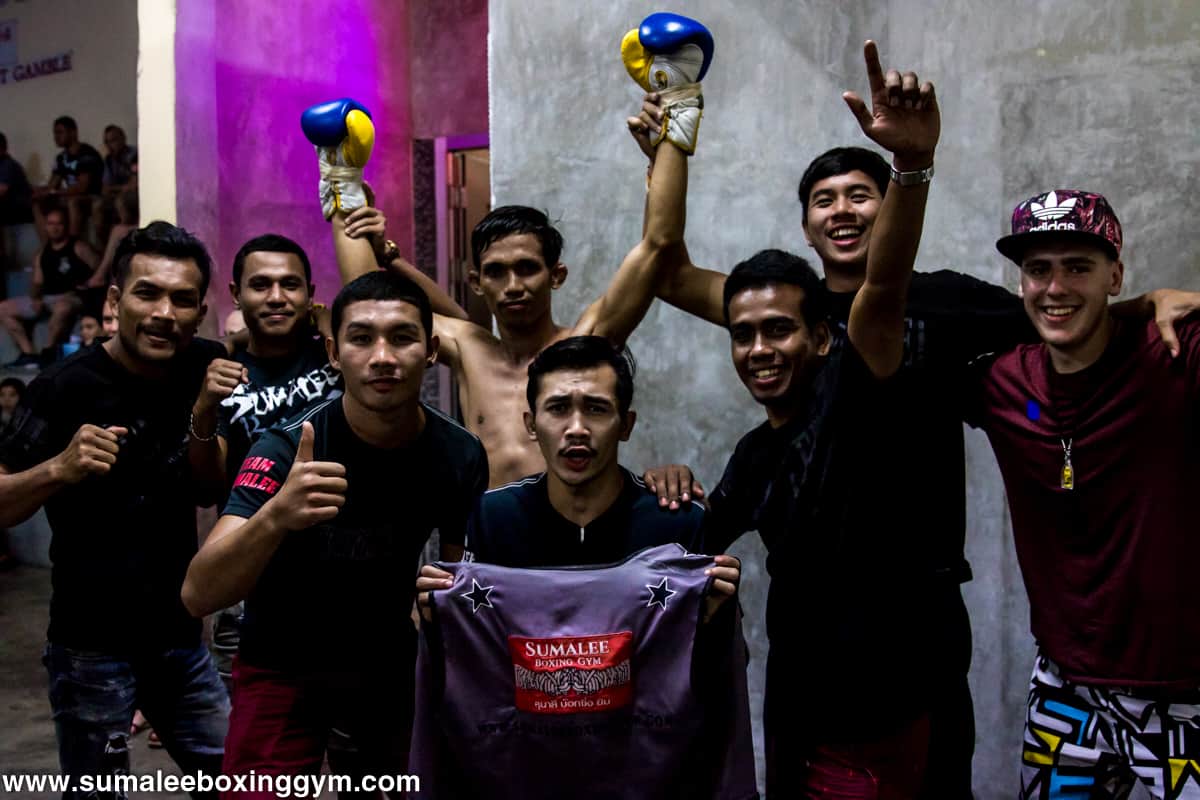 The week got off to a strong start for Team Sumalee with Super Bank winning on Wednesday 13th July at Bangla Boxing Stadium.  The team was back in action the next day (Thursday 14th July) with another exciting night of Muay Thai fights at Patong Boxing Stadium.  Representing Sumalee Boxing Gym was our Lumpinee and Thai Champion title holder, Petchmai (Khru Nooe).
There was a lot of excitement about the fight because of Nooe's popularity in the gym as well as his credential as a fighter. He was a two times Lumpinee Champion and Thailand Champion.  His style is very relaxed but at the same time rather awkward.  This was the first time he represented Sumalee Boxing Gym.
Nooe started fast.  From the bell at the outset, his opponent knew he had a tough task ahead of him.  Nooe nearly achieved a knockout within the opening seconds of the fight.  Nooe kept the fight long initially but later switched things up and fought close.  Even though he had a much longer reach advantage, he kept the fight short and applied a lot of pressure on his opponent.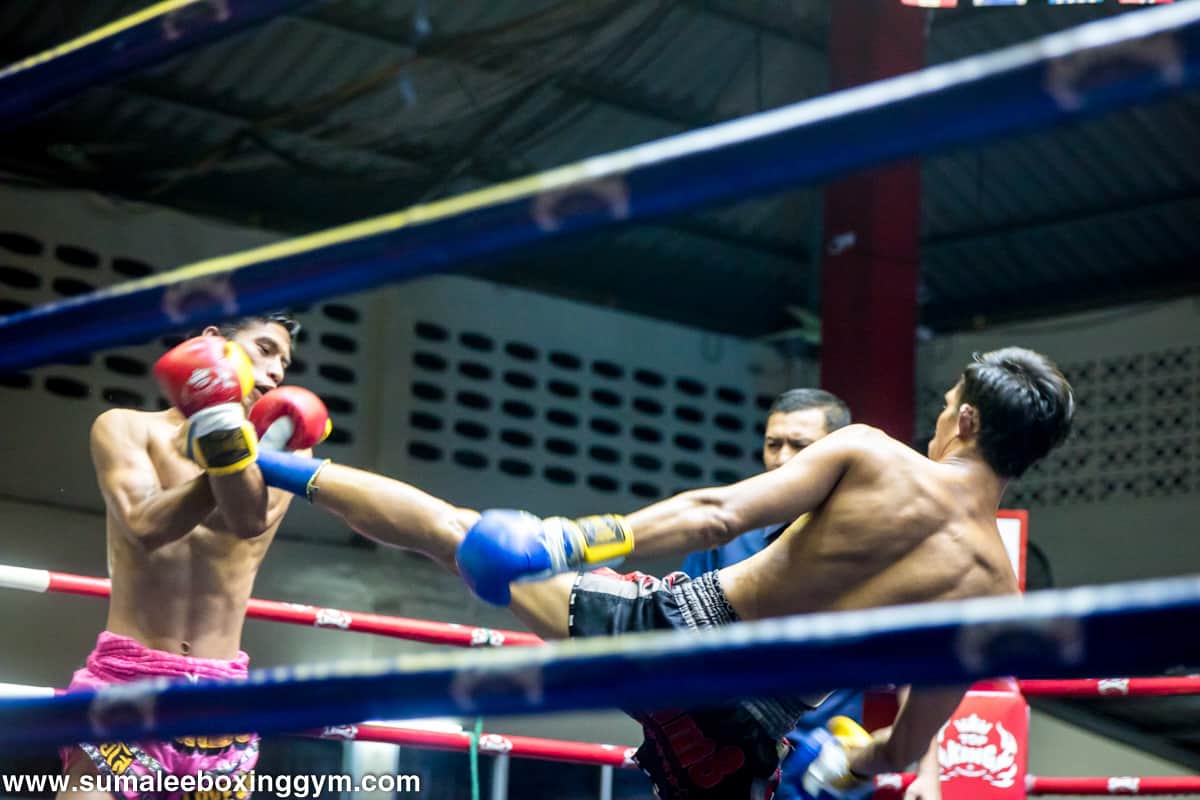 In Round 2, his opponent managed to catch one of Nooe's kicks and scored with a big sweep from it.  Nooe replied by landing a powerful body kick which broke his opponent's arm.
Check the full fight video at the bottom of the page here.