On the 6th of February, Thailand celebrated Muay Thai day.  The WMC and IFMA hosted an event to celebrate the occasion, inviting fighters from across Thailand to compete. Our Scottish fighter, Rhona Walker, was invited to fight in the 54kg women's amateur fight against, Wondergirl N. Meuangnon.  Wondergirl is a well known Thai fighter with over 35 fights experience.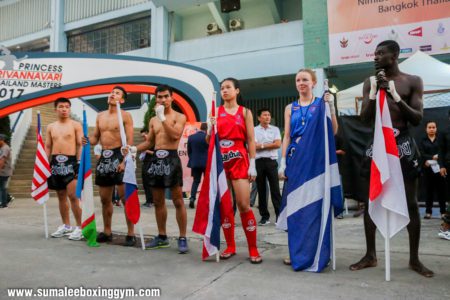 Rhona stayed active after her last bout on January 19th so she was already well prepared for this fight with Wondergirl.  The fight was set for 54kg, which is above Rhona's usual fight weight at 51kg.  Consequently, making weight was never going to be an issue for our fighter.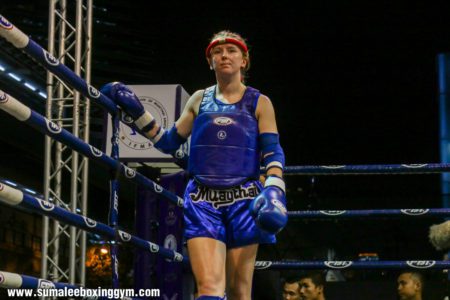 Although we had been informed the fight would be three rounds, in a surprise announcement as the fight started we found out it would be four rounds!  This didn't phase Rona who kept her focus with her eyes set on a win.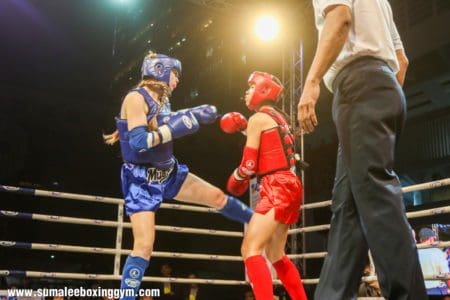 In the first round, Rhona took the fight to Wondergirl and gave her absolutely no room to breathe or get into her rhythm. Every kick Wondergirl threw was blocked by our Scottish fighter.  Following each block, Rhona would land a big combination. By the end of the first round, Wondergirl looked stunned.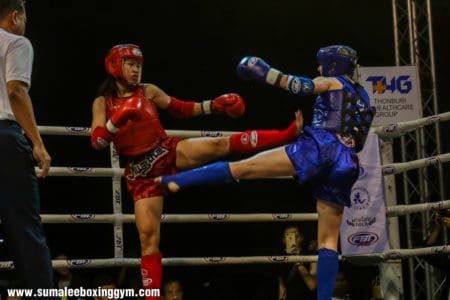 The second round saw Wondergirl throwing big right kicks right off thebell, but these were blocked by Rhona.  Rhona returned with a sweep and a kick to the back. Rhona continued her advance and rocked Wondergirl with her boxing which was by far the superior of the two.   By the end of Round 2, it was clear that the fight was in favor of Sumalee Boxing Gym.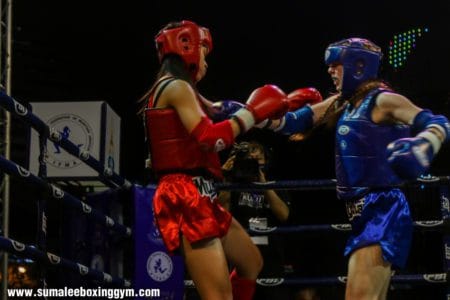 The third round played out just as the second round did.  Rhona blocked all of Wondergirl N. Meuangnon's kicks and rocked her again with her boxing ability.  Rhona showed strength in the clinch and dominated this round too.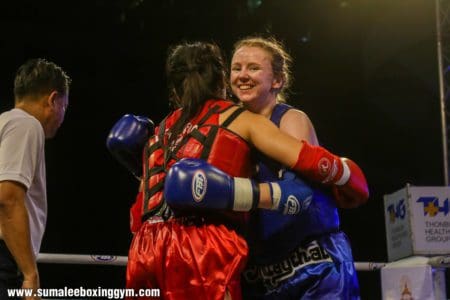 In the fourth and final round, Wondergirl N. Meuangnon was on the back foot throwing teeps and kicks which were again blocked by Rhona. Rhona kept the pressure on Wondergirl and finished the fight strong leaving no doubt in the judges who had won this fight.
After the fight, Rhona was given a trophy for an outstanding performance and was invited to the main stage by Stephan Fox ( former Muaythai World Champion and the current General Secretary of IFMA and the Vice-President of the WMC) to receive her trophy.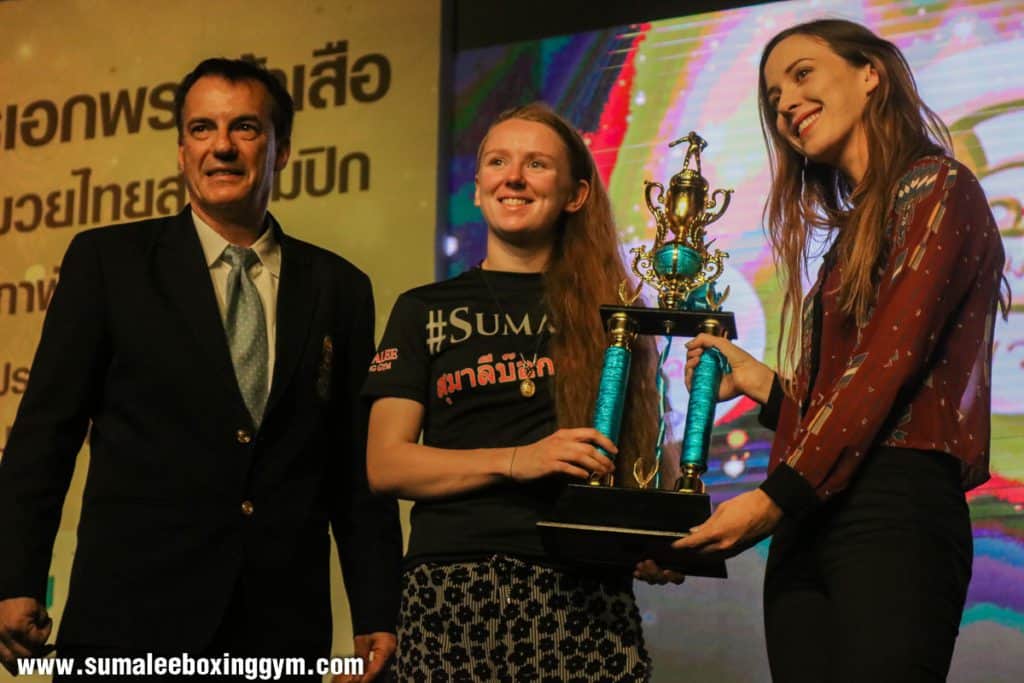 Watch the full fight here.