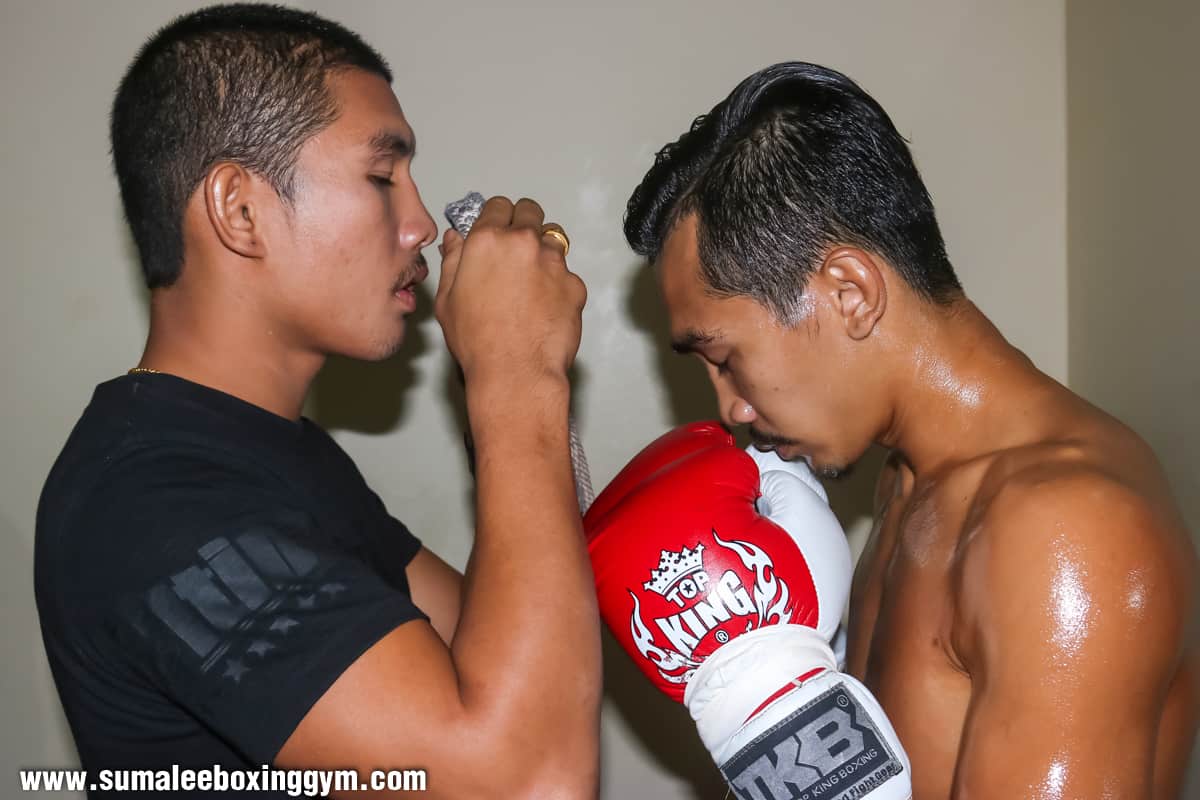 Representing Sumalee Boxing Gym for the fifth time was Phunkorn Sumalee, a deadly kicker with high endurance. He took on Thepnakhon of Maximum Muay Thai based in Patong.  Thepnakhon is a very well known and seasoned Phuket fighter.  Whilst Phunkorn had a height advantage and was the younger fighter, his opponent was far more experienced.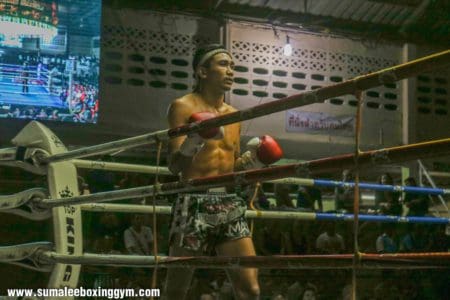 Phunkorn's opponent rushed in with punches early in the bout.  Phunkhon responded with strong teeps.   Both men exchanged teeps throughout the round.  Phunkorn was able to create an opening to land a clean left head kick.  Phunkorn also used his clinch successfully to supress his opponent's attacks.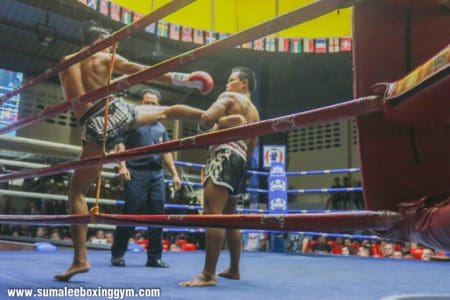 Thepnakhon continued his strong attacks in Round 2, starting with a strong leg kick and rushing in with punches.  Phunkorn again used his teeps and clinch skills to stay out of danger. Later in the round Thepnakhon changed his strategy, throwing strong head kicks.  However, these were blocked by Phunkorn who returned with big body kicks.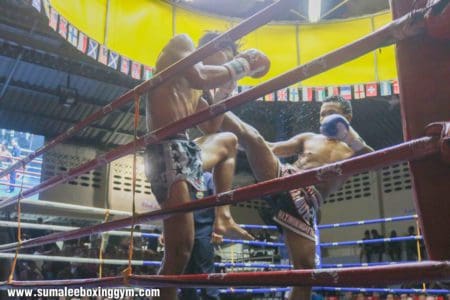 In the third round, Phunkorn found himself against the ropes with his opponent continuing with his barrage of head kicks.  Phunkorn again defended with teeps and body kicks. Phunkorn was able to get himself into a better position from these attacks and land clean kicks, as well as landing strong knees in the clinch.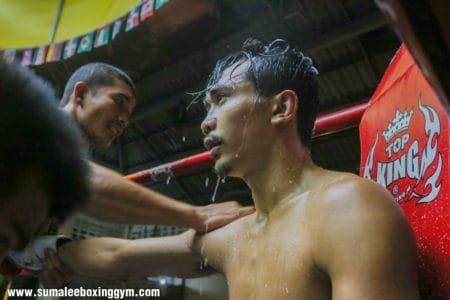 Thepnakhon came out with a purpose in Round 4, looking to score big by throwing punch and body kick combos. Phunkorn was able to counter these, and after going kick for kick for several seconds, Phunkorn came out looking the fresher of the two fighters. Phunkorn was also able to stop his opponent.s sweep attempts on two occasions.  Consequently Phunkorn out scored Thepnakhon in the round.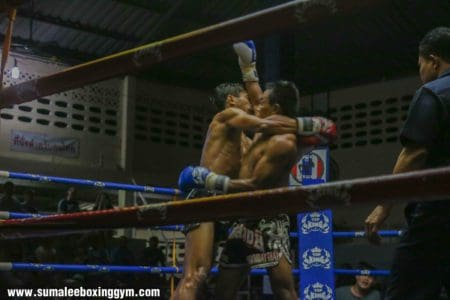 In the final round, Phunkorn continued from where he had left off in the fourth round with strong unanswered body kicks and knees. Thepnakhon attempted a sweep but Phunkorn reversed this, ending up on top.  This obtained him well earned points. Phunkorn was dominant in the clinch and was able to make his opponent miss and counter.  The outcome was a win for Phunkorn's and his fourth win in a row for Sumalee Boxing Gym.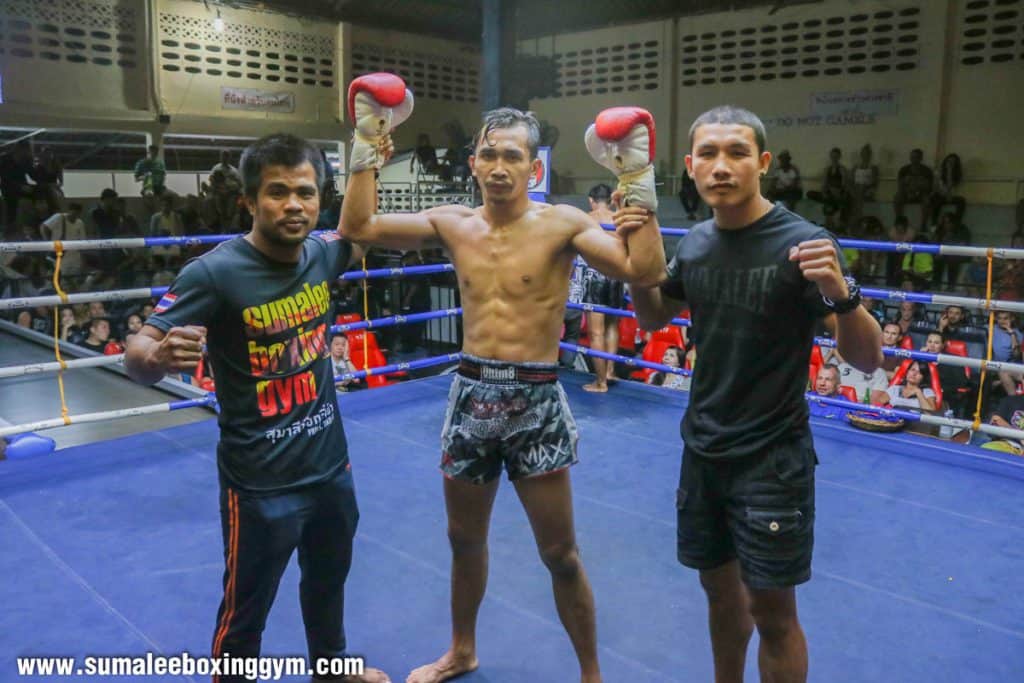 Watch the full fight video here.