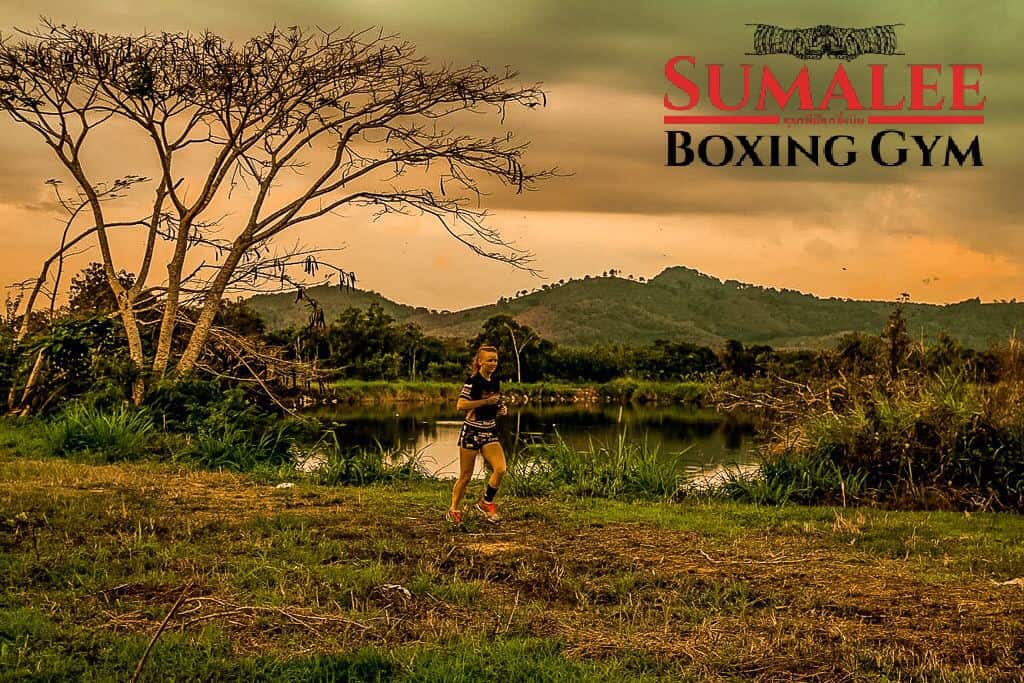 Nothing is better for your mind, body and soul than running every time you travel, and checking out the magical running routes in Phuket, Thailand is a must.
If there's one thing we love doing more than anything else when we're feeling a little low, it's pulling on our running shoes and encouraging those endorphins to ooze out of their hiding places. Sure, heading onto Google and searching for "positive quotes" to endlessly scroll through is a close second, but nothing beats pounding your favourite running path.
Actually, now that we think of it, that's not strictly true. There is one thing that tops this and that's running in a foreign country. Somewhere new. Somewhere you've not been before or explored like this. There really is nothing like it.
The first time we did it was in the Alps, having woken up about two hours before normal and three hours before it's socially acceptable to be awake. So, to wish away the time we pulled on our trainers, got dressed up in some nice, warm clothes and just ran; running as far as the road would take us. That's when we decided to press pause on our Spotify-made exercise playlist and turned around to see just how far we had run. It was the most surreal moment ever –  looking back at a mountain town covered in four-feet of pristine white snow and icicles that glistened in the first light of morning. It was nothing shy of magical. Totally, bloomin' magical.
It was this moment that saw a new habit blossom: to always go running when I travel. Always. And of all the places I have explored on foot with my heart beating in my ears, nowhere is more incredible than pacing the running routes in Phuket. Nowhere. It's paradise, the hot air tickling your lungs every time you suck in a breath, the sweet fragrance of lush vegetation, the otherworldly routes that are impossible to get used to no matter how many times you explore them. It doesn't matter which way you go or what time you take-off, you will always get walloped by the most amazing, most profound sense of freedom, and you can bet your bottom baht you'll discover something totally new each and every time you explore the running routes in Phuket.
Once you get into the rhythm of it – soaking up the beat of your feet hitting the floor and catching a glimpse of your heart beating through your sweat-soaked shirt – you'll find running is the most amazing way to explore a new place. The simplicity. The intimacy. It's nothing shy of incredible. It's as much a travel hack as it is a way to stay-fit when that all-inclusive buffet is calling your name five-times a day. The only problem is, when you're faced with a smorgasbord of impossibly stunning running routes, you can suffer from choice-overload. It's the worst. Almost enough to put you off running. Thankfully, we've got you covered.
So, without further ado, here is your comprehensive guide to the best running routes in Phuket, Thailand. Enjoy.

It doesn't matter where you are staying on the island – whether you're doing a month's training at the Sumalee Boxing Gym or beach-bumming for a week during your post-university trek across South-East Asia – there are a plethora of amazing running routes in Phuket everywhere you look; the kind that will have you stopping to tie your laces even when they haven't come undone just so you can soak up the views and mind-boggling beauty. But here's the best part: there's something for everyone.
For those looking to watch the sunrise reflecting in the ocean waters, each beach that frames Phuket is tussling for the title of one of the Top Running Routes in Phuket; the wide and flat stretches of paper-white sand dancing up the coast for miles and miles, disappearing into the haze your eyesight can't reach. And yet this is only one of your holiday-jog options. Head inland and you'll find Phuket quickly transforms into a wonderland of jungles and mountains, perfect for any braver breed of runner that wants to push themselves to the limit; battling the heat and humidity as they take on a challenging hill run, the chance to enjoy an unspoiled view of the island forever pushing them on, one foot after the other.
If, however, you're not quite at this stage of madness, don't worry. Neither are the locals, most of whom prefer running those routes less crowded, stretching their legs and lungs as they loop the quiet tracks around Phuket's man-made reservoirs and dams, or putting foot to pavement as they do laps of Phuket's larger than life public parks. It totally depends on what you want to squeeze out of your runs and where you feel most comfortable.
As a little word of advice, though, if you are wanting to take on a rural running routes in Phuket or take on a hillside track, you should consider going with a guide first, or even with a local running group like the Hash House Harriers because, as the locals love to regale, "the jungle can eat up a trail very quickly here." That said, no matter which of the running routes in Phuket you choose to run, or how experienced you may be getting about on two legs, the heat has been known to beat everyone that hasn't come prepared. So make sure you carry more water than a camel heading on a desert excursion and try to run at dawn's crack or the first sight of nightfall, when it's cooler. Oh, and remember that Thai's drive on the left-hand side of the road, so if you are road-running, make sure you stick to the right, you know, so that you can see what sort of swerve-happy tuk-tuk driver might be coming towards you.
And there we have it: 12 of the most amazing running routes in Phuket, including the incredible tracks and trails right outside our own humble abode. This place called Phuket, it really is a marvel, and there's no better way to experience that than with your own two eyes on your own two legs – arms pumping, chest rising and falling. Trust me on that.
Thanks for reading!
For more tips, tricks and bits of advice, follow Sumalee on Facebook and Instagram, or sign up for our special offers on the Sumalee Boxing Gym website.