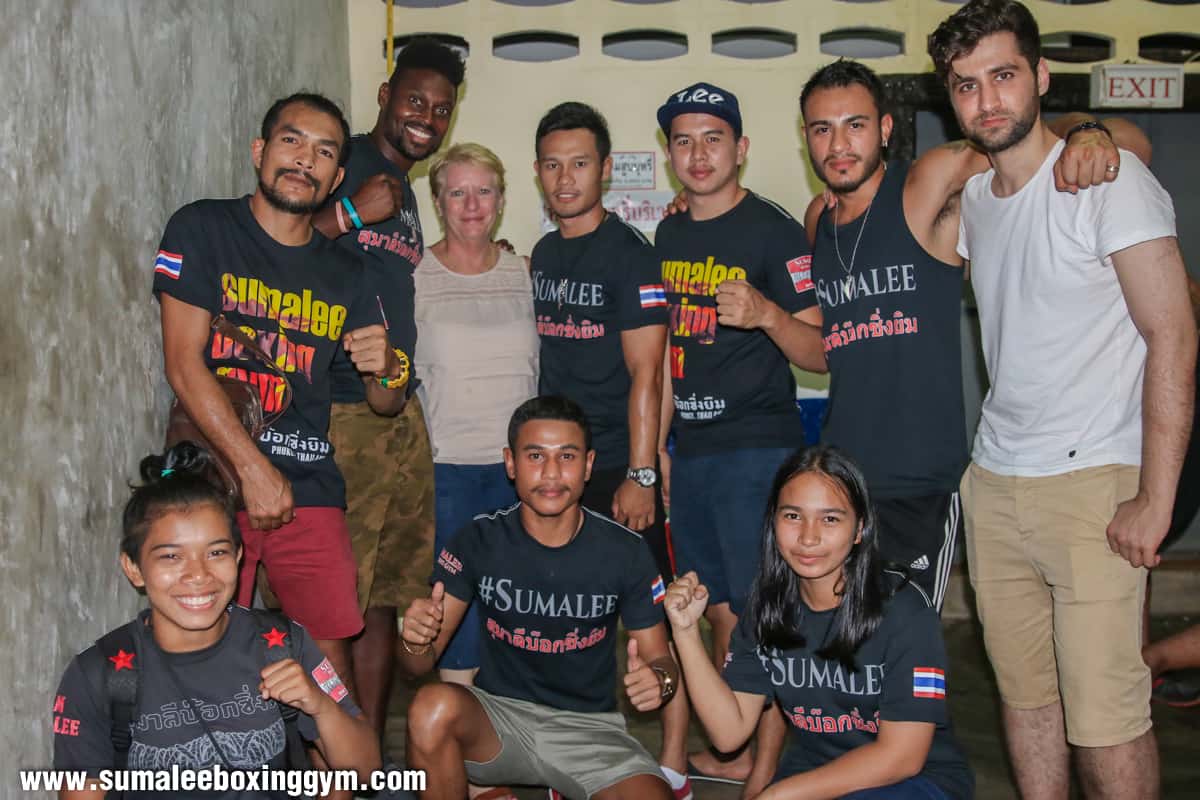 March 16th saw Team Sumalee at Patong Boxing Stadium.  On the fight card was our young Thai fighter, Bangron Sumalee and Scottish fighter, Rhona Walker.  Rhona was in a rematch against Salika Kaewpitak Muay Thai.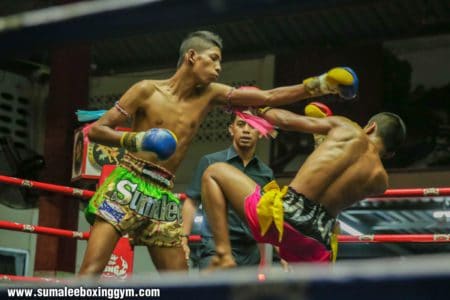 Bangron Sumalee had a huge height advantage and his opponent struggled to get remotely close to him. He used sharp jabs and teeps as his main attacks and scored strong kicks at the end of the first round.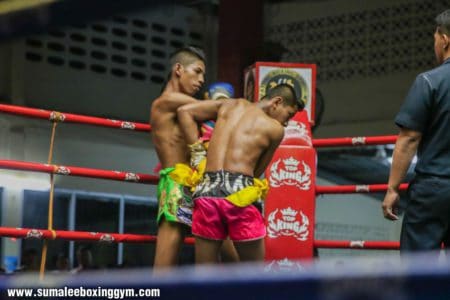 In Round Two Bangron Sumalee landed a beautiful elbow inside the clinch.  This visibly stunned Fahpennug.  Sensing this, the young Sumalee fighter jumped on his opponent and landed a beautiful right hand and head kick to follow.  Both landed cleanly.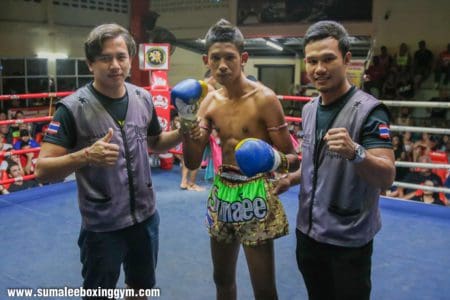 Fahpennug showed tremendous heart during the fight but was outclassed by Bangron who took the win for Sumalee Boxing Gym.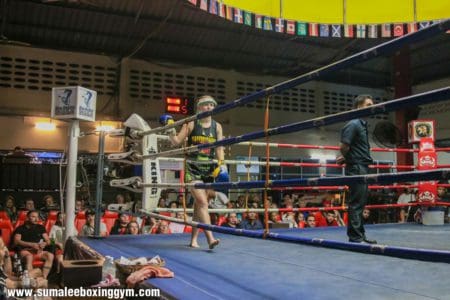 Next was the much anticipated rematch between Rhona Walker against Salika Kaewpitak Muay Thai. In their first meeting, Salika won via split decision.  It was a very close fight which could have gone either way.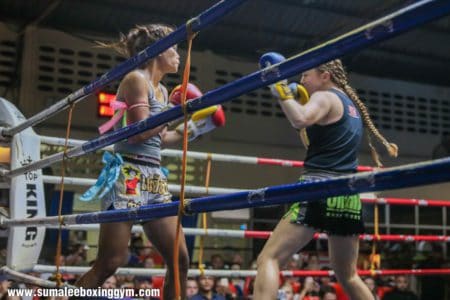 Consequently, Rhona was keep to even the scores with a victory of her own.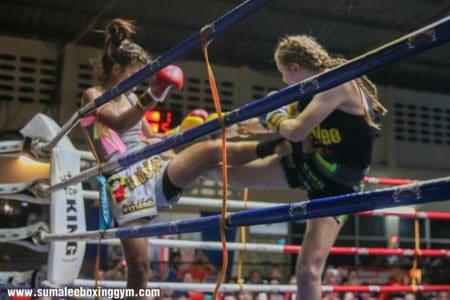 In Round One,  Rhona started strong with left body kicks which landed clean on her opponent. Salika used her longer range to try and minimise these attacks with her teeps.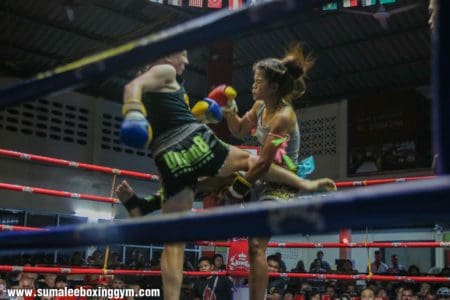 The second round continued in the same style, with both fighters landing leg kicks and entering the clinch. Neither fighter was overly dominant in the clinch, which was kept to a minimum throughout the fight.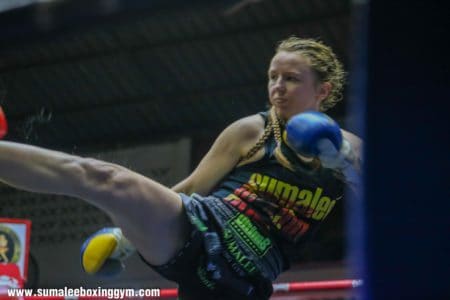 In the third round, Rhona continued to throw body kicks.  Salika earned a sweep after catching one. Rhona continued to push the pace, coming forward with knees and kicks. Salika landed an elbow off of one of those knees, and in return Rhona hit her with a barrage of punches which caught her opponent off-guard.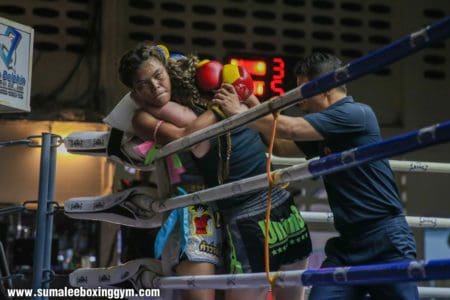 Salika came out in Round Four looking to cause damage, focusing her attack on Rhona's lead leg.  The pair had a few exchanges of kicks, with Rhona utilizing her boxing after her success in round three. Rhona landed some solid shots, while her opponent used her strong teeps to try and keep  at her at bay.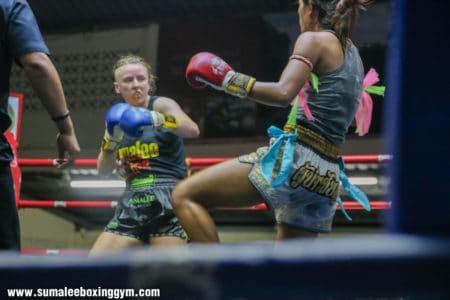 Rhona started the fifth strongly, landing several unanswered body kicks and pushing forward. Salika continued to use teeps and quick movements to avoid taking too many shots. After five rounds, Salika was declared the winner on points.
Watch both fight videos at the bottom of the page.