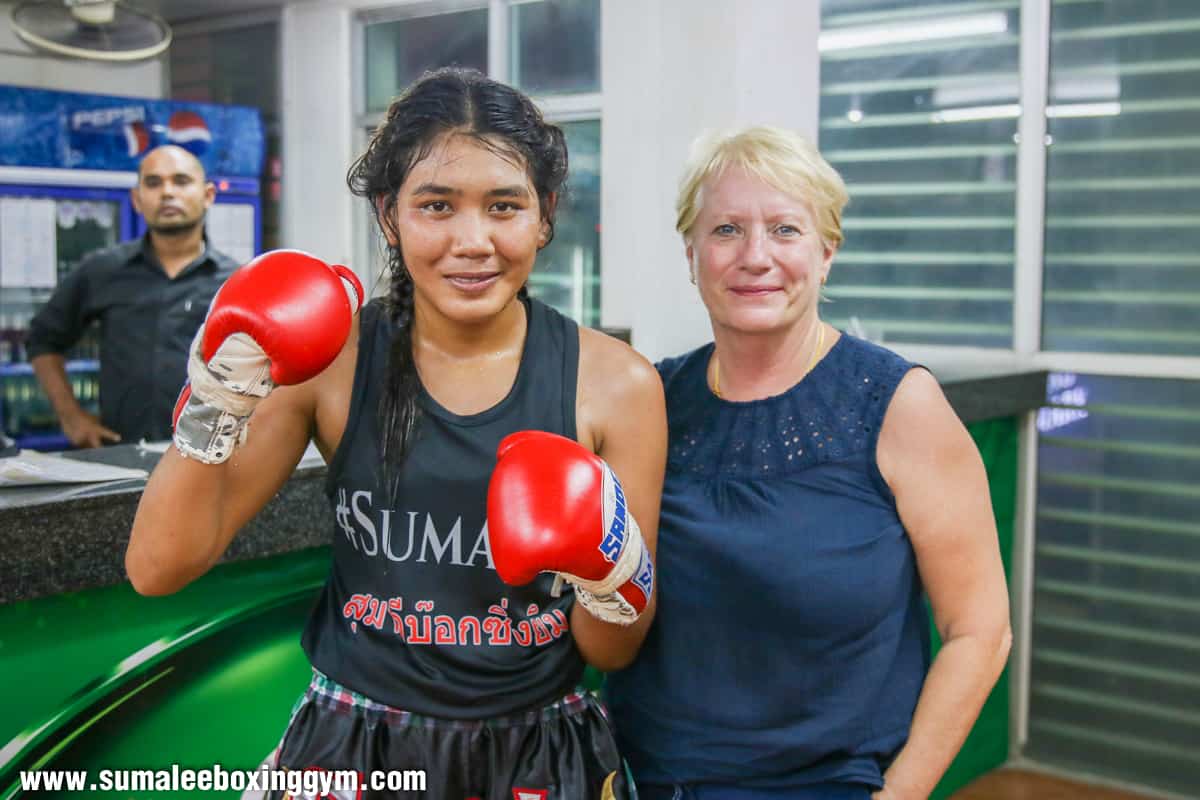 Team Sumalee were back in action at Bangla Boxing Stadium on Friday 7th April, with visiting fighter Mintza Sumalee making her debut appearance for our gym. Sister of senior trainer Kengkla Sor.Kamsing, Mintza has had over 50 fights.  She prefers a Muay Kao style, which uses strong knees as the main form of attack. On the night, Mintza faced a larger opponent from Kaewpitak Muay Thai.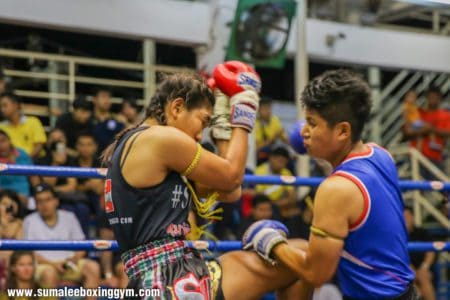 Round One started slowly, with both opponents getting the feel of things using a mix of kicks. Mintza was able to land some strong body kicks and teeps.  Her opponent responded with some strong punches, pushing our fighter backwards.
Both fighters exchanged body kicks to start off Round Two, with Mintza using superior movement to avoid many of her opponent's attacks. The two fighters clinched and Mintza landed some good knees, but was simultaneously being attacked with elbows.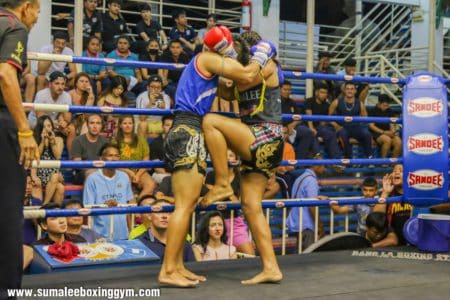 Mintza landed several left body kicks to start off the third round, forcing her opponent backwards. The fighters moved into the clinch, with Mintza using strong knees against the fighter from Kaewpitak Muay Thai.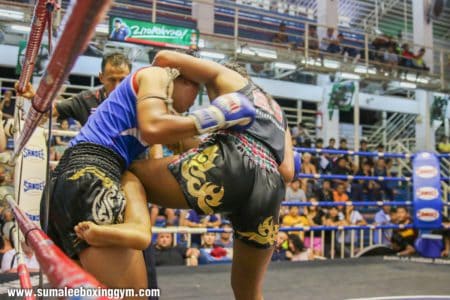 In Round Four, both fighters engaged in strong clinch, each landing explosive knees. Mintza used her clinch defence to stay ahead of her opponent. Towards the end of the round, body kicks were exchanged, with our fighter again using good movement and showing great ring generalship.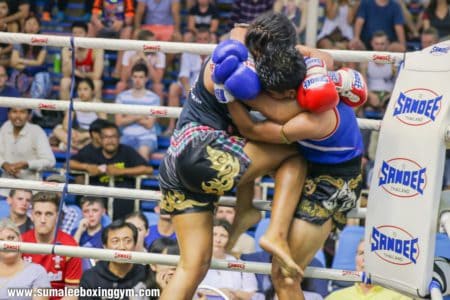 The final round saw Mintza pushing forward straight into the clinch. She didn't allow her opponent any space to work, smothering her with knees. She ended the round with several precise body kicks.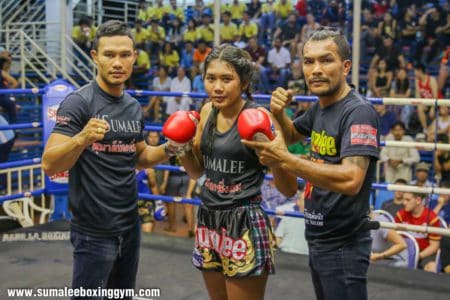 After five hard-fought rounds, Mintza Sumalee was declared the winner by unanimous decision.
Watch the full fight video here.