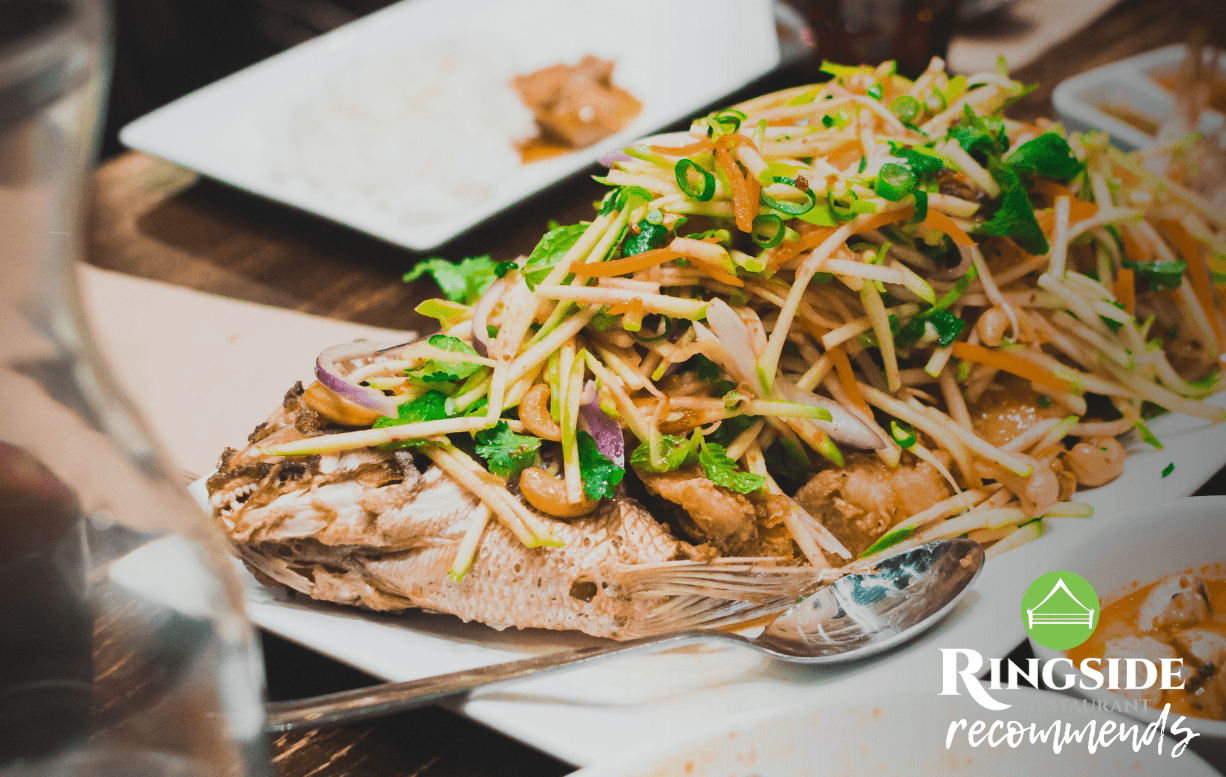 If we've said it once, we've said it a gazillion times: Phuket is as close as you can get to paradise. It doesn't matter which direction you gawp, there's always a dozen things that will make your jaw hit the floor as you lift your SLR up to your eye. Paradisiacal shorelines, ethereal rock formations that climb out of the seas, the sapphire waters of the Andaman Sea, colourful tuk-tuks trundling past bustling streets, temples, shrines, mountains, and rainforests. Every piece of Phuket is a tonic for tired eyes. But if we had to pick the most beautiful sight of all, we would have to nominate a the amazing array of globetrotter food found all over the island.
When people close their eyes and think of Thailand, they always picture it as a gorgeous island getaway covered in palm-lined beaches. But there's something else Phuket does better than anywhere else – and that's food. For beach-goers, Phuket is paradise. But foodies, it's heaven on earth. Phuket is increasingly becoming known for its high standard of Globetrotter Food.
It's what makes this (not so) little island so exciting. It's got everything you could possibly want to shake a pompelo at, from authentic local eateries to haute cuisine hotels to rooftop restaurants. Phuket's got a little bit of everything for everyone, no matter how food-obsessed your Instagram account may look. It's got too much to jot down in a single blog, in fact. That's why we're breaking this series up into different segments, starting with globetrotter food you can't live without.
So, without further ado, let's teasing your taste buds and leap into a list of Phuket's most mouth-watering places to grab some globetrotter food. Yummy.
Suay Restaurant, Cherngtalay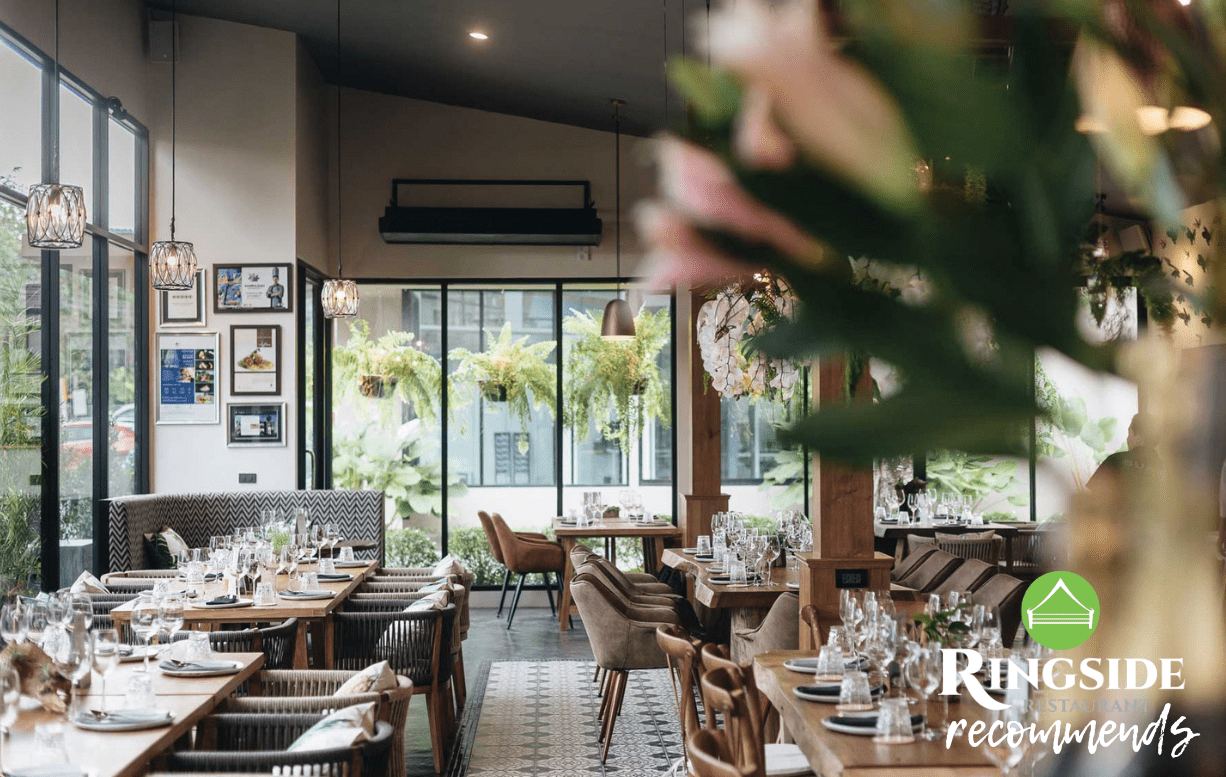 If you're looking for a globetrotter food experience that has it all, look no further than Suay, something the raters at Michelin have very recently discovered. It's sassy, unique, authentic and delicious. Ridiculously delicious. And that's just part of the dining experience ay Suay because they've taken every dollop of what's expected and raised it to new heights. It feels elegant but relaxed from the moment you step through the doors to the moment you leave your seat feeling totally satisfied; your belly smiling from rib to rib. For the best experience, though, ask for a table in the outdoor courtyard, order the "Phuket papillote" (baked sea bass with locally grown veggies in turmeric butter) and throw in a bottle of Chenin Blanc to sip your way through, as you soak up the incredibly laid-back ambiance. Come on, you only live once.
Bampot, Laguna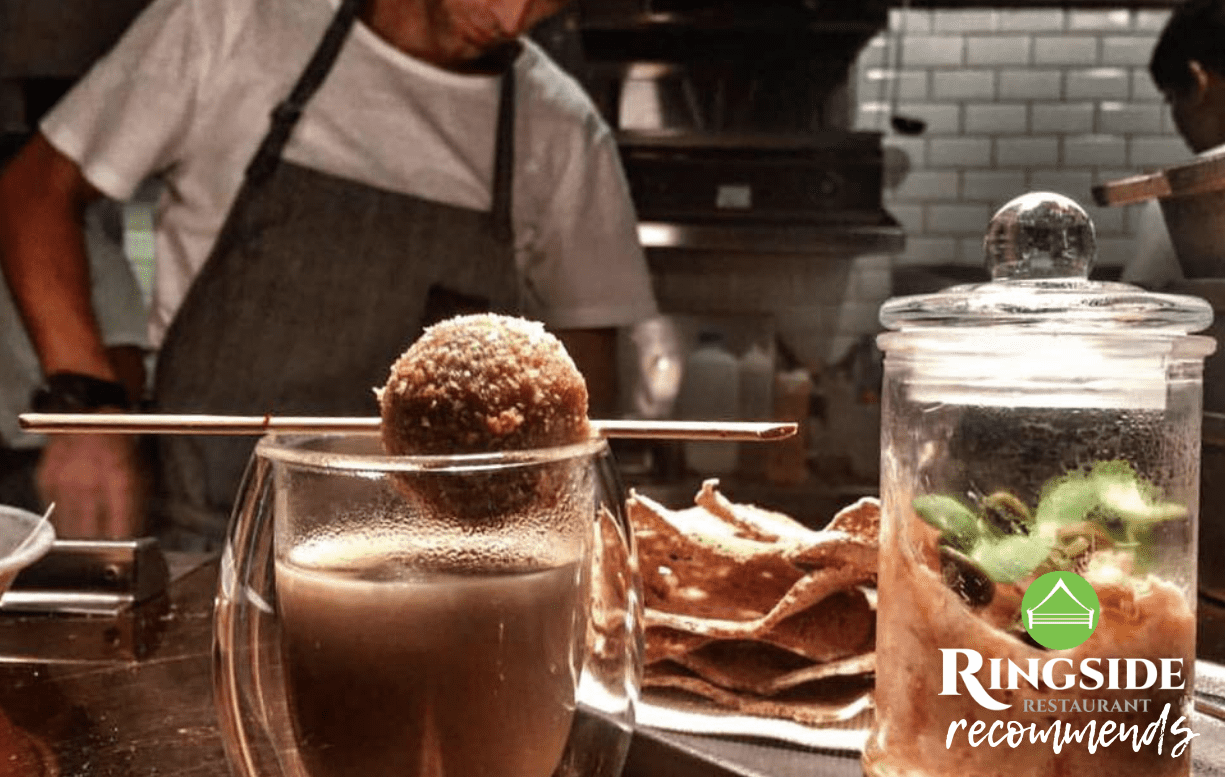 Sometimes, just sometimes, you get the urge to step out of your comfort zone, get dressed up in your favourite outfit, pop on some nice shoes and book a table at that imposingly contemporary joint in the trendiest neighborhood going – that joint is Bampot, a recent winner of a Michelin Plate. Tucked away near the entrance to Laguna and Boat Avenue, this place really does pride itself on offering fresh globetrotter food.  Everything is fresh – and we're not just talking about Chef Freddy Warne's menu. The ambiance, the decor, the setting, and style – it all aims to wow. But it's the food that really does the talking. The menu here is heavily influenced by European tastes, with Japanese and Australian flavours played with too. That said, ask any of the restaurant's repeat offenders why they can't get enough of this place and they'll raise their glass to you before whispering, "it's the wine." Trust us: the selection here is the real unsung hero of this enticing eatery.
Benny's, Bang Tao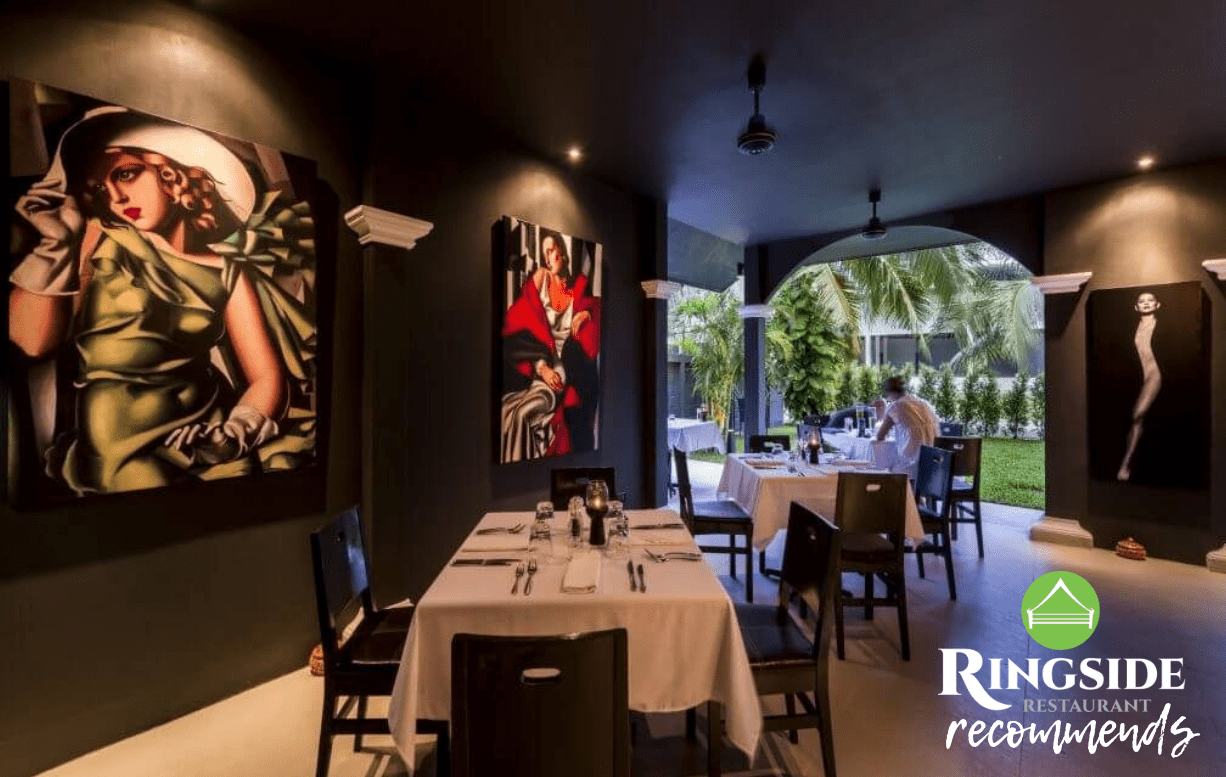 A shower-thought that seems to pop into our minds more than it should is: if we had a time-machine, would we go forward or back in time? Well, Benny's answers that question in the warmest, most welcoming and wow-factor way possible because stepping into Benny's is like stepping into the roaring 20s and that golden age of travel. It's inspired by the great American bars that trickled into London at the start of the 20th Century with its modern take on classic cocktails, gorgeously grilled meats, and an infectiously intimate vibe. It stands out from the crowd, but it does so in a way that feels familiar. It feels like home. As the founder Benedikt De Bellis tells those that wander in, "You come as a stranger, but you leave as a friend." As for picking a dish that you'll remember forever, you can't do better than the flavour-packed ribs with the kind of Cuban cocktail Hemingway would have kicked back with. That's the atmosphere this place celebrates.
Da Maurizio, Kalim Bay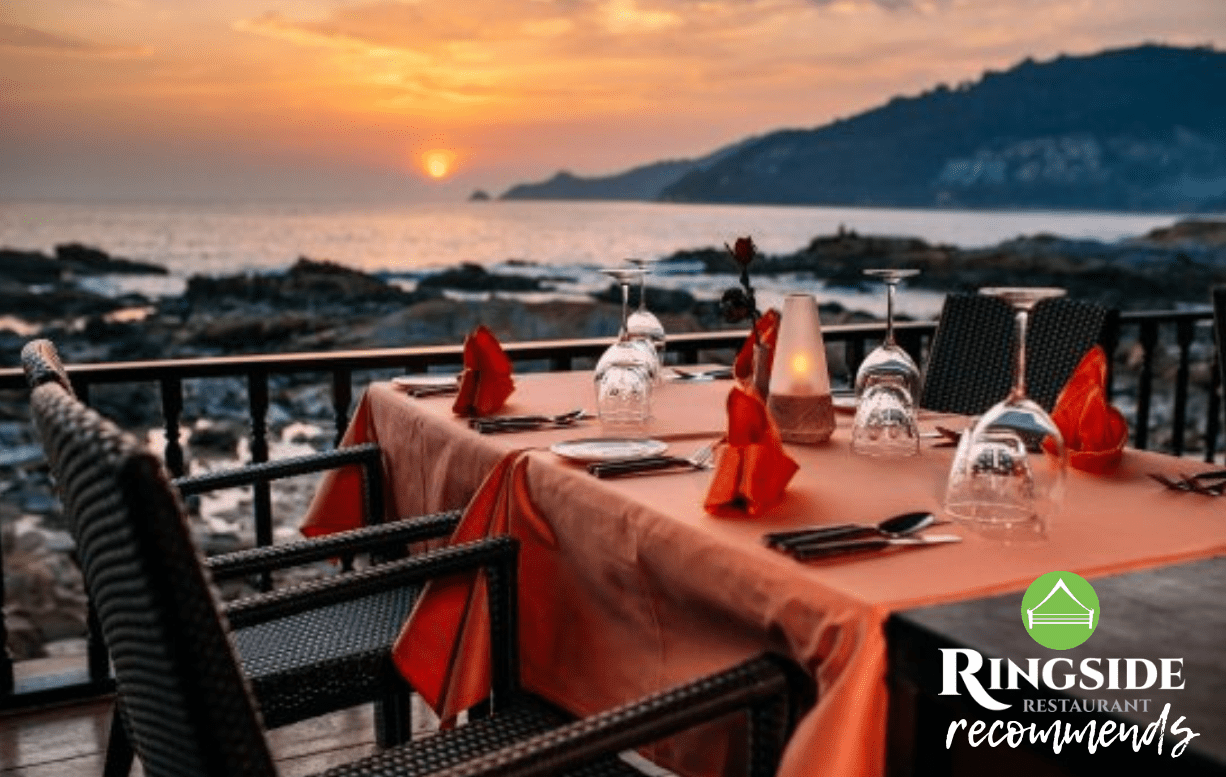 Contemporary Italian restaurant? Check. "Jaw hits floor" coastal views? Check. The chance to enjoy a succulent lobster dinner just a few feet from where the waves subtly wash over the rocks as the sun paints the water pink? Check. And that's just the tip of the fine dining iceberg because no meal at Maurizio's would be complete without running your finger down the extensive wine list and choosing a bottle of something wow from its Wine Spectator award-winning wine cellar before nibbling your way through an assiette of homemade desserts. There really is nowhere else in Phuket that offers food this delicious, wine this celebrated and a view this stunning. It kinda feels like the whole experience is serenading you, while you serenade the sunset.
Sam's Steak & Grill, Patong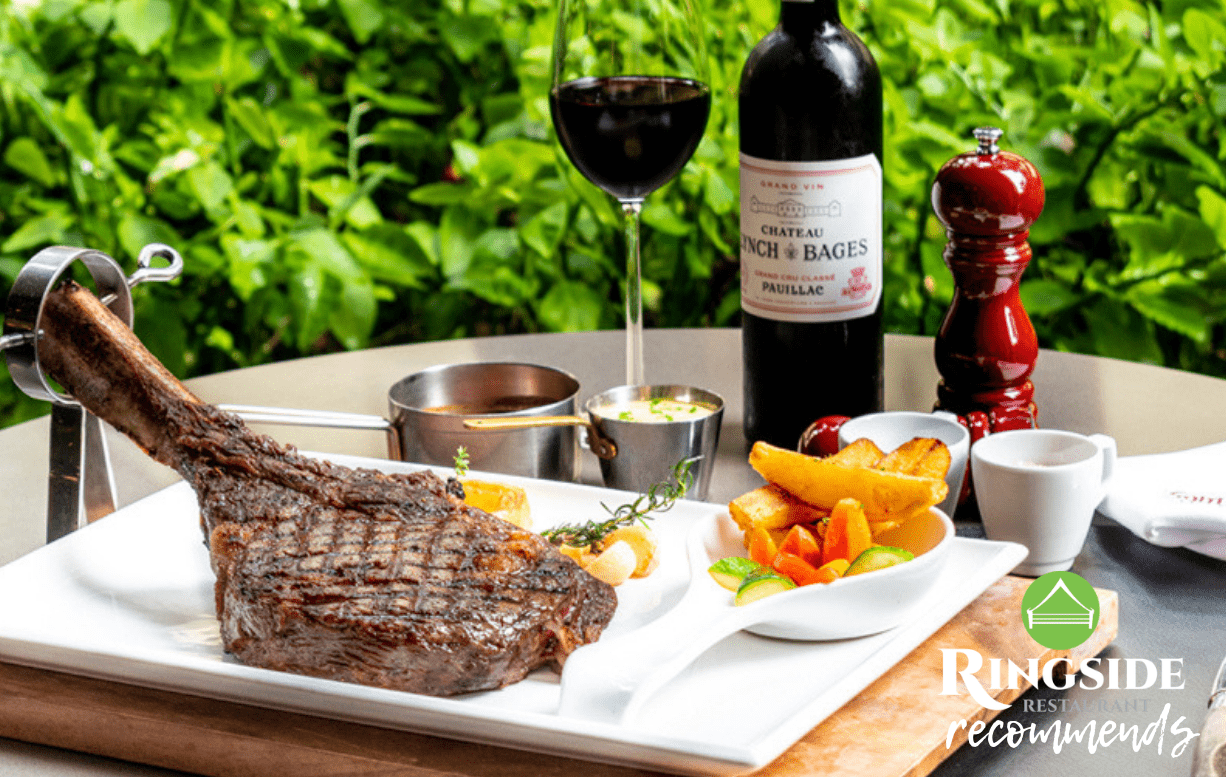 It wouldn't feel right to have a list of Phuket's most amazing globetrotter food eateries and not drop a steakhouse into the marinade – not when you have Sam's slap bang in the middle of Patong. It's like no steakery you've ever stepped inside. It's comfort and elegance brought together. It's succulent steaks cooked whichever way your taste buds please, fine wine from every pocket of the planet, a splash of beachside sophistication and a classy restaurant setting that will have you hooked from the get-go. That said, it's the service that's made this place a real favourite amongst locals and wanderlusters. Oh, and it's not just tomahawk steaks and filet mignons done exceptionally well because Sam's menu has everything from escargots to lobster thermidor, Diavolo prawns to special salmon dishes. It's got something for everyone, and everything has the wow-factor.
Vero, Nai Thon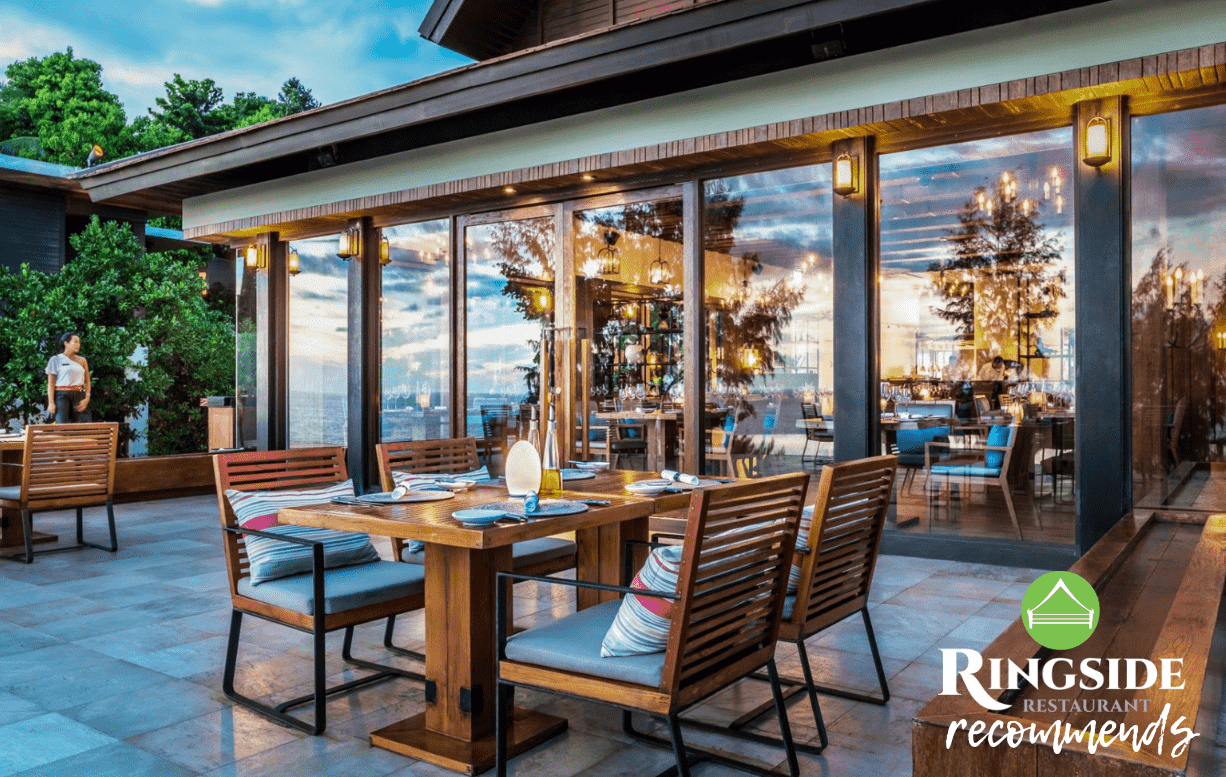 We're not a huge fan of ye olde hotel restaurants, which isn't because we're traditionalists or steadfast local lovers – it's because they usually miss the mark. The ambiance never feels quite right and the attention to detail becomes a little more, "oh," as the night goes on. But not at Vero, an Italian restaurant at the Pullman Arcadia. Holy-moly, does this place know how to please the senses. It's as close to a traditional trattoria as you can get outside Italy's coastline. It's a restaurant that takes you on a culinary journey through the different provinces of Italy that's so incredible it will leave you wanting to book off the next three months, hire a Fiat 500 and take a trip from the top of the shin to the toe of the boot, stopping at every island on the way. Handmade and oven-baked pizzas, pasta dishes made from secret recipes and a setting that will steal your breath. Vero is Italian right down to its core and that means you'll want to uphold their most famous tradition: taking your time to enjoy the good food, fine wine, and amazing conversation.
Siam Supper Club, Laguna Area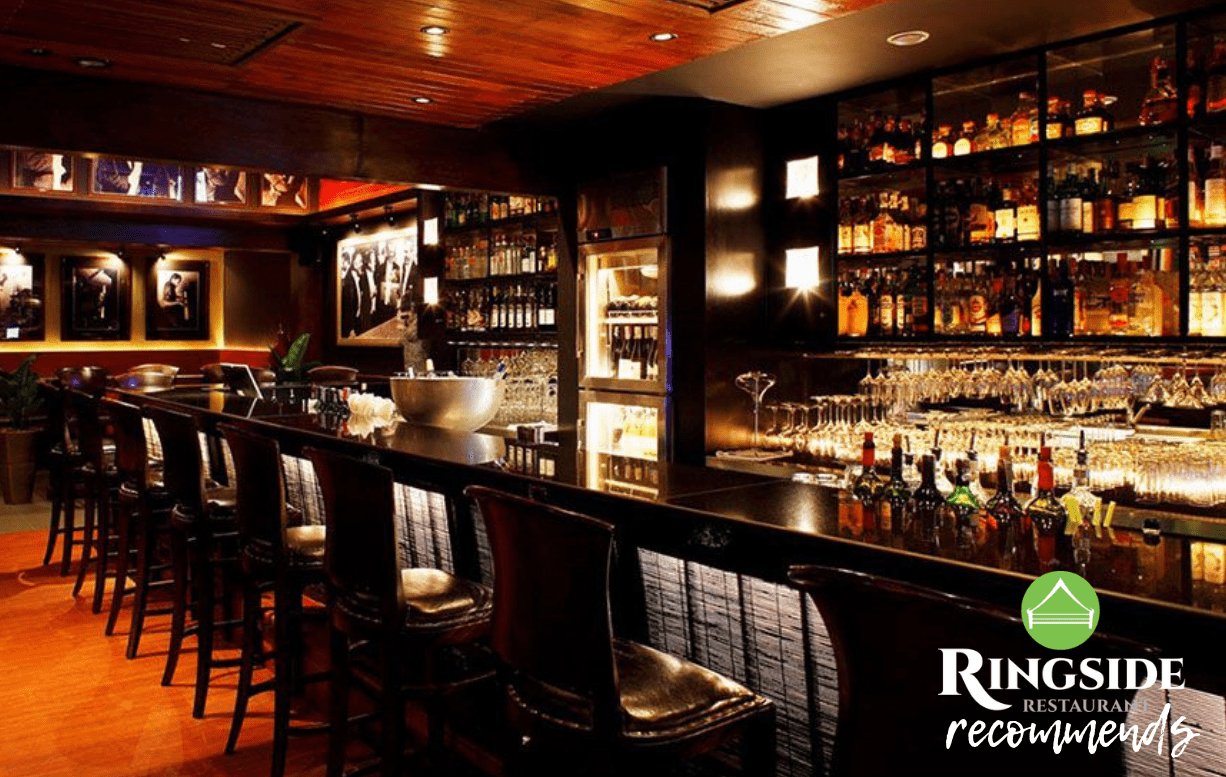 This restaurant has carved out a reputation for bringing a sense of cool to a place known for its tropical heat, and it certainly lives up to it. Yeah, on paper it's just another destination bar and grill, but the Siam Supper Club is different. It's chic and sophisticated, unique and intimate, the perfect place to mix and mingle, and it's got the truly staggering backdrop of Laguna to top it all off. It's a throwback. Yeah. That's what it is. It's a throwback to when decors used to be unique, the ambiance counted for everything, jazz was enjoyed, cocktails were ordered with a wink at classy bars and a meal was a meal – cosy, luxurious and packed full of flavour. The only niggle is trying to pick something from the menu without getting tickled green with food envy because there are so many enticing dishes to pick from: wagyu beef carpaccio, salt and pepper calamari, tiger prawns, lobster ravioli, barramundi fillet, yellow fin tuna and more, so much more. Your best bet is to buy a bottle of fine wine, sit back, slurp away and relax into your decision.
PRU, Trisara Resort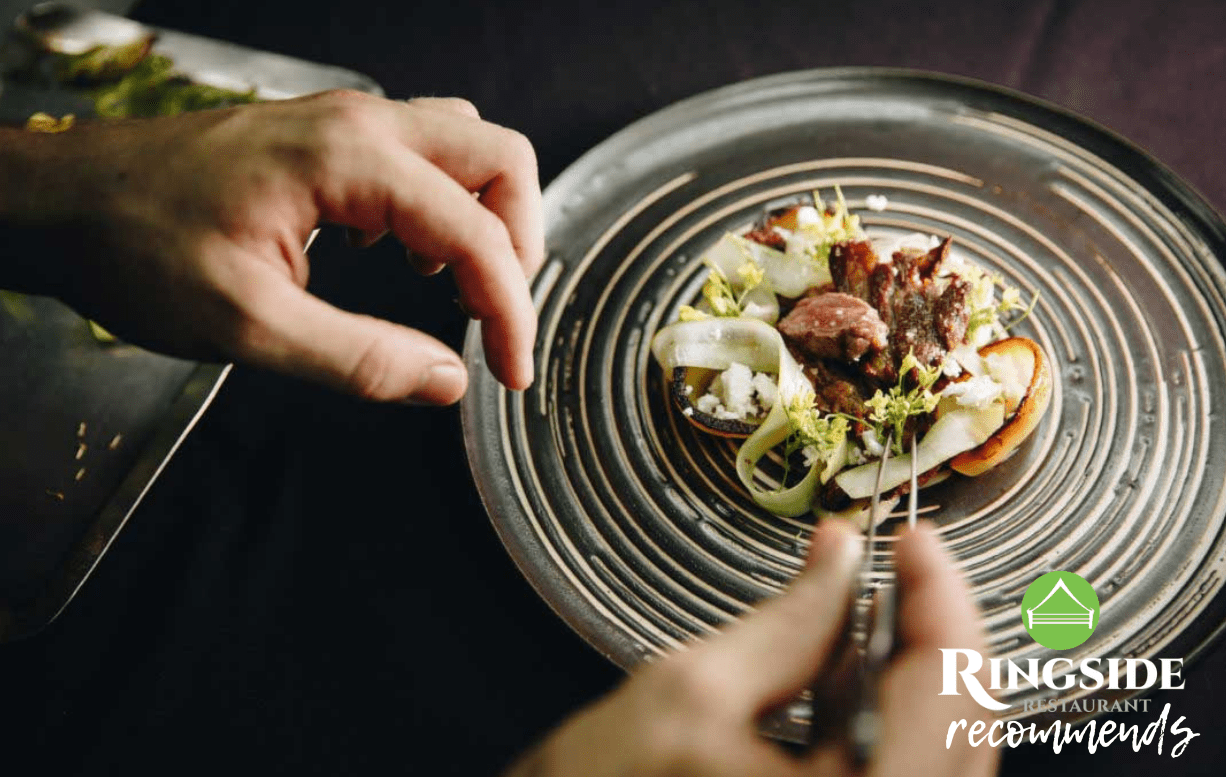 The only reason we've nestled PRU into the main body of this post and not plonked it right at the top, where it belongs, is so that you got into the flow of all the different foodie-options in Phuket and not get instantly distracted by Phuket's first Michelin Star winning eatery. But that's what this place is. It's a trailblazer in the southern provinces that's created dishes so wow they'll make every one of your senses freak out in the best way possible. What's more, the dishes here couldn't sound more simplistic if they tried. You've got black crab, leek, duck, carrot, river prawn and duck egg and, yes, they're all individually named dishes. But this is what makes it alluring because when you see what comes out of the kitchen you'll involuntarily start rubbing your eyes in disbelief. That said, it's the story that really sets PRU apart. Inspired by the nearby lore, where the wild forest meets the open sea, the team here has found a way to take the whole farm-to-table cooking concept to places it's never been before, and that's something you need to taste yourself.
Acqua, Kalim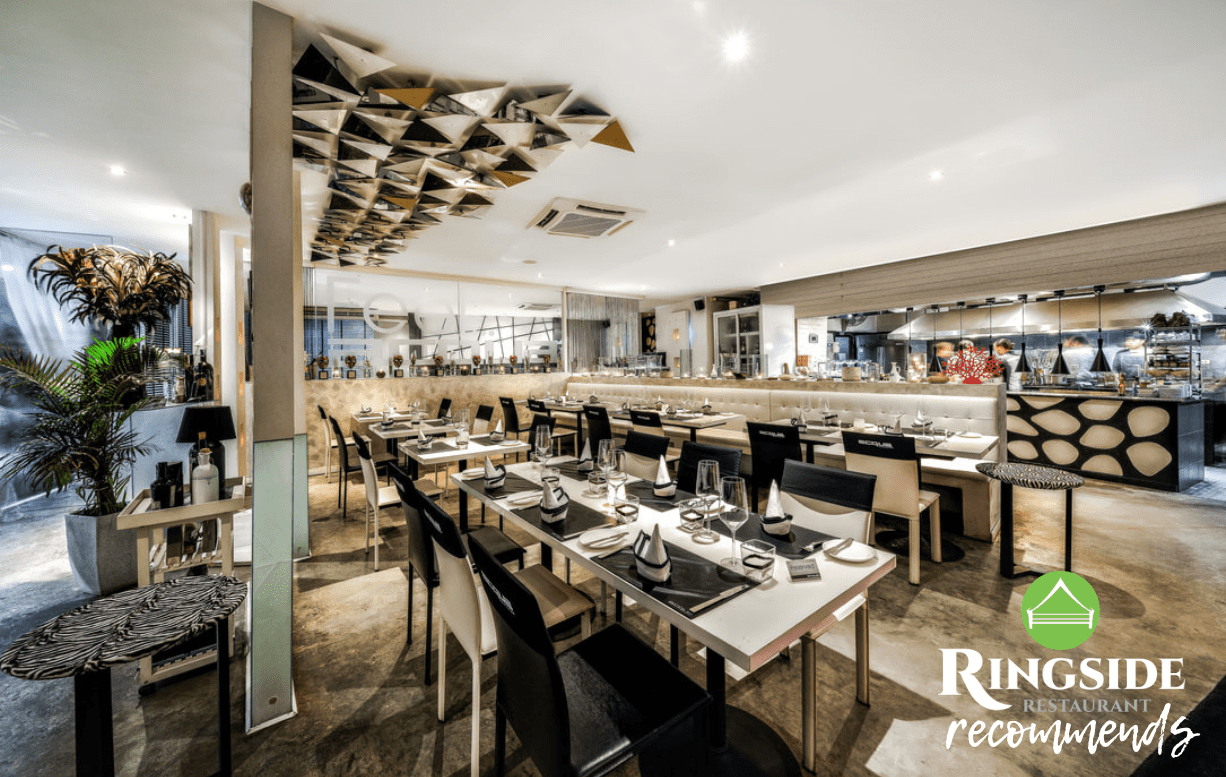 If you've ever found yourself wondering what restaurants will be like years into the future, it's time you reserved a spot at Acqua because everything about this eatery suggests the future is an exciting place for foodies. The lines are clean, the designs are futuristic, the views over the Andaman sea feel otherworldly, the lighting is more imaginative than a Roald Dahl book, and the black and white theme is about as trendy and chic as anything can hope to be. It's no wonder this place has needed to extend it's trophy cabinet – it's one of the most coveted restaurants in Phuket. Right now it boasts a chef that won Iron Chef, a global Wine Spectator Award, Best Italian Restaurant from Ospitalita' Italiana, a whole gaggle of HAPA awards, a special award from Tatler for being the Best Upcountry Restaurant in Thailand and, to top it all off, a Michelin Plate. And it's all because of the edible creations that fly through the doors of the Acqua kitchen. That's what steals the limelight. From Sicilian red prawns to Puglian burrata cheese, Sardinian sea urchins to the best French oysters, the treats your taste buds receive are never ending. Promise.
Cut, Boat Avenue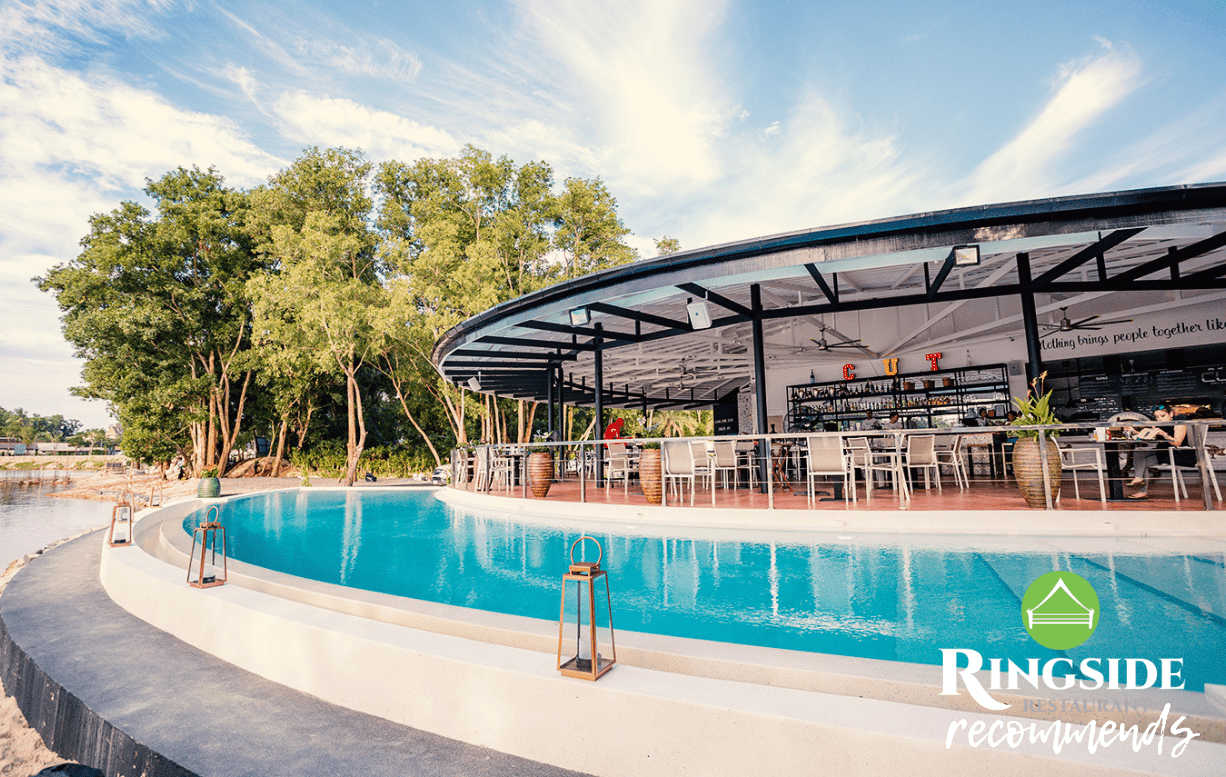 If you want a rotisserie, you've got a smorgasbord of eateries to pick from. If you want a rotisserie that goes above and beyond all expectations, then you need Cut, where every ingredient is carefully chosen so that you can let out an involuntary "mmmmmm" as you take in the incredible lake view from this chic beach club. We know it's cliche to say something was cooked with love, but this place does exactly that and you can taste it. There's a large pinch of passion in everything they do. It's like Cut has its own conception of what memorable dining is and should be, where delicacy and taste are worshipped and then artistically presented no matter what you order – the grilled tomahawk steak, crispy n' juicy roast chicken, tapas sharers, black Angus beef, everything. Oh, and there's a huuuge selection of cheese to make your pick of wines that little bit tougher. But where Cut really wows is with its atmosphere. It's as authentic as they come; a combo of contemporary style, comfort and a wonderfully distinct personality. Yeah, you gotta go here.
Tatonka Restaurant, Thalang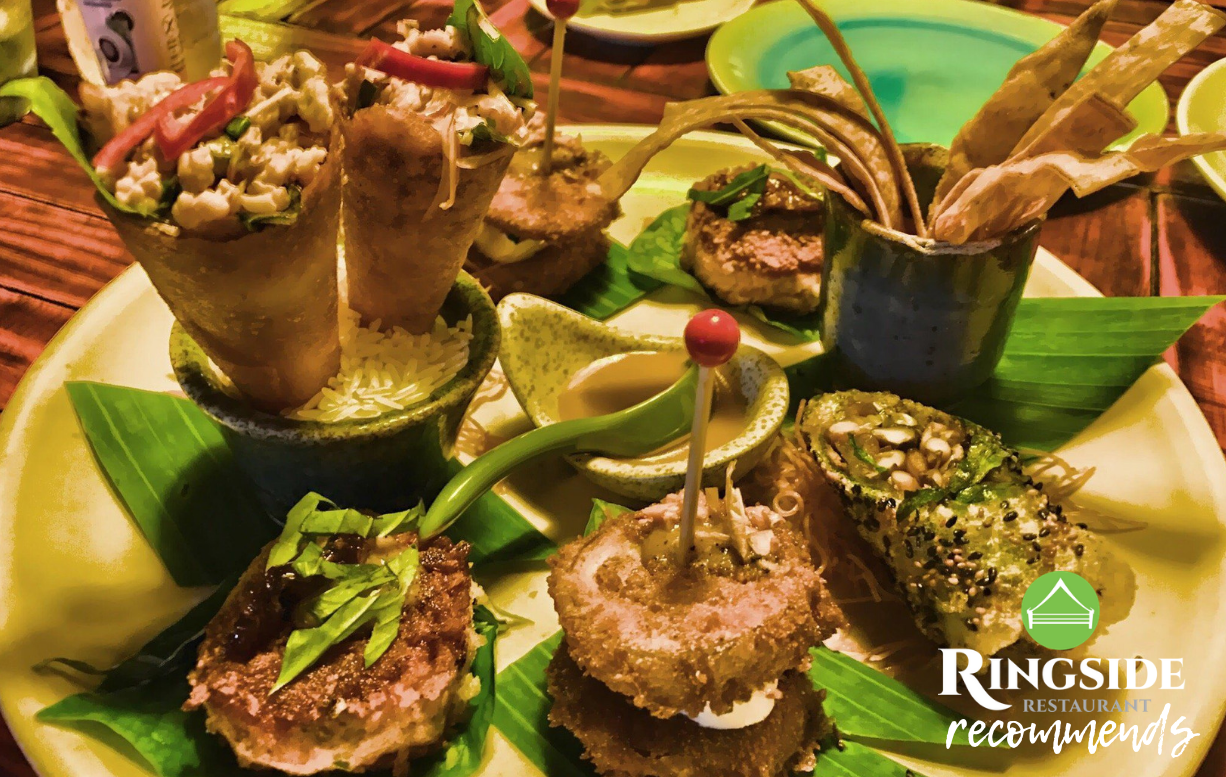 The most standout thing about Tatonka is the dining experience it offers – it's totally intriguing. It doesn't matter whether you choose to eat inside the restaurant or go al-fresco and enjoy dinner in their private courtyard, surrounded by tropical greenery – it's absolutely amazing. As is the food. The menu is this almost surprising mix of Mediterranean influenced dishes that haven't quite let go of their Thai influences. Unique, tasty and clearly crafted by the hands of some incredible chefs, including Chef Harold, this exciting eatery is all about "globetrotter cuisine". Oh, and it only takes a quick scroll down the TripAdvisor reviews to stumble across an obvious trend: people who have discovered Tatonka have done so at risk of neglecting the other restaurants nearby, and yet everyone seems happy to live with their Tatonka addictions. Of course, a big part of the experience is watching the culinary magic of the kitchen unfold as the world-class chefs create mouth-watering dish after mouth-watering dish, while the wonderfully enigmatic waiters and waitresses adding a pinch of personality that will make every meal here unforgettable.
Odysseus, Kata Beach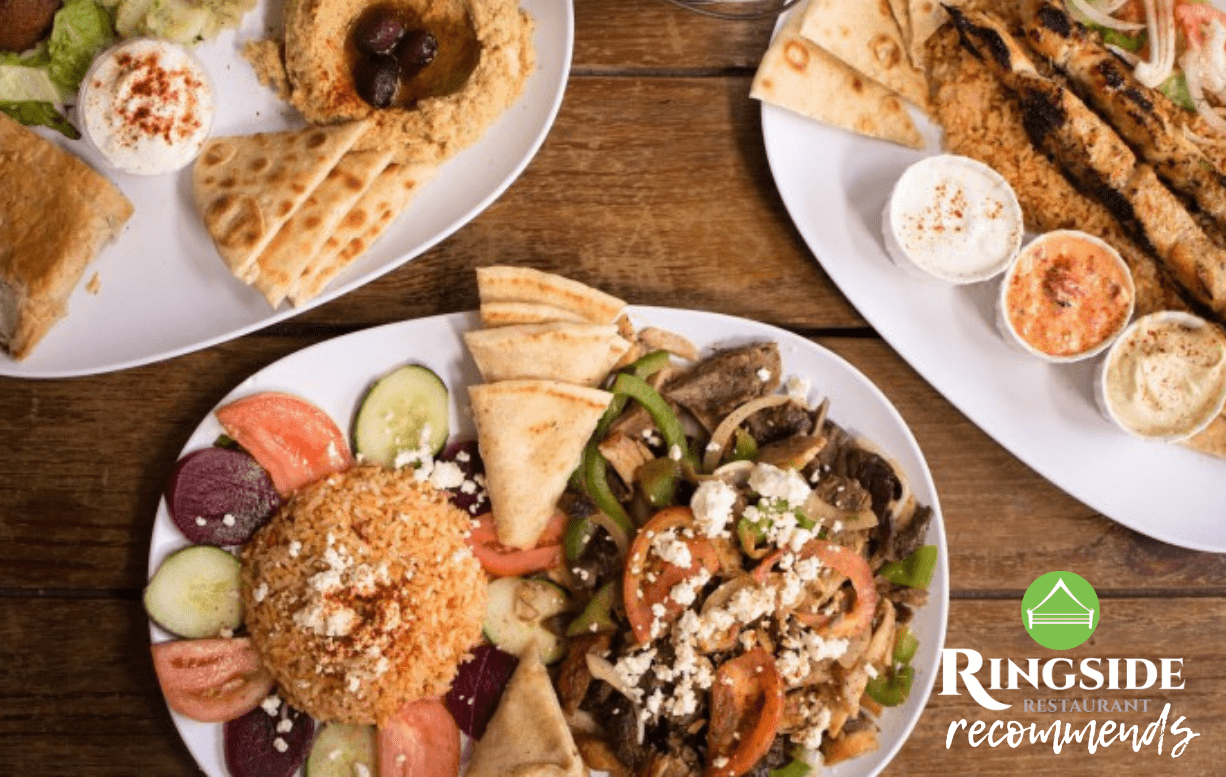 It's almost impossible to believe such authentic Greek food can be found so far from the shores of Greece, but Odysseus has managed to do it. It might not look like much from the street (and it might lack any kind of online presence) but this really is a pinch yourself eatery. It's secret: it's owned by a Greek with oodles of passion and that's what you can taste in each of the simple dishes; each one lovingly cooked to perfection. It's got all the crowd pleasers a restaurant could need, from gorgeously grilled meats to famous Greek salads, as well as all the traditional favourites you could shake a gyros at. But while this may be the centrepiece, there's plenty of other European dishes to wrap your chops around, and it's all neatly wrapped up in classic Greek decor. Yes, you're in Southern Thailand but, for a moment, you'll think you're lunching in Santorini. Put it like this: if we had to give Odysseus a tagline, it would read, "we're proof good food doesn't need to be over-complicated or over-priced to tease your taste buds."
And there we have it, all the restaurants you need to bookmark before you land on Phuket, especially if you've got a soft spot for globetrotter food or, as we like to call it, globetrotter grub. So, what are you waiting for, add some extra baht to your foodie-budget, book a table at each of these eateries and make the sort of memories that won't disappear in a hurry.
Thanks for reading! For more tips, tricks and bits of advice, follow us on Facebook and Instagram, or sign up for our special offers on the Sumalee Boxing Gym website.