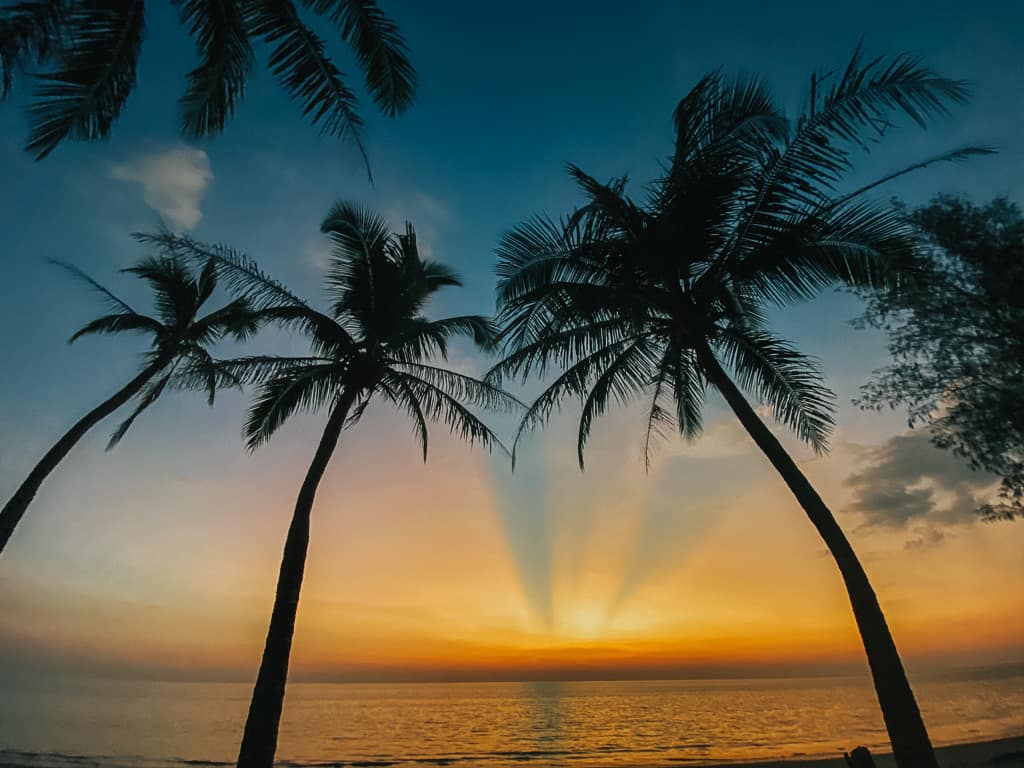 Many people who visit Thailand, dream to be able to stay here permanently.  I know, this happened to me.  My first visit to Thailand was in 1983 and I yearned to come back here after that.  To live and work here for an extended period of time was at the top of my bucket list.  However, unless one is very fortunate, to stay here on a long-term basis requires a means of earning a living.  Opportunities for full time employment here are limited, particularly if you want to stay in a tourist hub such as Phuket.  In consequence, for investing in a business in Thailand appears to be a viable option.
Having been here for 11 years now and take the step of investing in a business in Thailand, I know it is possible to build an extremely successful business here, bringing with it a charmed lifestyle.  Nevertheless, a significant number of businesses either don't make it or find that the return on their investment (ROI) is not sufficient to compensate for the loss of benefits and advantages they would have accrued if they'd built a business in their home country.
If you are thinking of investing in a business in Thailand, you may be aware of some of the considerations below but others you may not have thought of.
In order to work in Thailand legally, you need to have a work permit. To be eligible for a work permit you need to set up a Thai company with a minimum of four employees.  If you decide to work here illegally you are very vulnerable and may end up having to leave the country without notice, possibly losing everything you've built here.
A foreigner cannot legally fully own a Thai company. At least 51% of the shares must be held by a Thai citizen.  It is possible to structure the company in a way that any necessity to change the shareholders is more of a nuisance than anything else.  Sound advice is needed from a lawyer at the outset.
If a business involves leasing land or buildings, you will be subject to the whims of a landlord. Lease agreements should be properly registered with the Land Office which offers some protection.  Even so, not all landlords have the best interests of the tenant at heart.
It is very likely that you will not be operating on a level playing field with your Thai competitors whose businesses are often not registered as such. This means they may not be subject to comparable expenses such as income tax, social security payment for employees and corporation tax.  In consequence, they are able to be very price competitive.
There are ongoing costs for foreign business owners which do not apply to their Thai counterparts, such as a working visa (payable annually), work permit (renewable annually) and health insurance (until now this has not been obligatory but for the foreseeable future it will be).
A director of a company (usually the business owner) is not eligible to pay social security and therefore has no access to any unemployment benefits, the Thai national health system or a pension fund. This applies to Thais as well as foreigners.
Unless the company has listed collateral, such as land or buildings, it is extremely difficult to secure bank loans or other type of financial assistance. Where it is available, interest rates for foreigners are extremely high.
Turnover is seasonal in the majority of tourism related businesses. When averaged across the year, the profits of the majority of small to medium sized businesses (SMEs) are not sufficient to enable the business owners to invest for the future.
Working in Thailand usually means no contributions are made to the home country's superannuation and social security funds. This impacts upon eligibility for support in the event of a problem (such as Covid) and future pension provision.
Points 8 and 9 jeopardise long term financial security, particularly during retirement or in the event of illness.
Younger investors need to factor in the cost of educating their children, should they have any. Unless the child is able to speak and read Thai, an education in a Thai school will not be suitable for them even if the child was eligible to receive it. Furthermore, a Thai based education would not equip them for further education elsewhere.  The only option is a private school and the good ones are expensive.
If you are not a Thai citizen, you are a guest in the country and you will be treated as such.
________________________________________________________________________________________
After 12 years of living in Phuket, Thailand and being involved in the Muay Thai community for all of this time, Lynne Miller has written about her personal journey to and experiences of owning a Muay Thai gym in her book "Fighting for Success'.   You can find out more about the book here. It is available to purchase on Amazon.
If you have any specific questions you would like to ask, please do not hesitate to contact us: info@sumaleeboxinggym.com
Blog post updated: 28/10/21