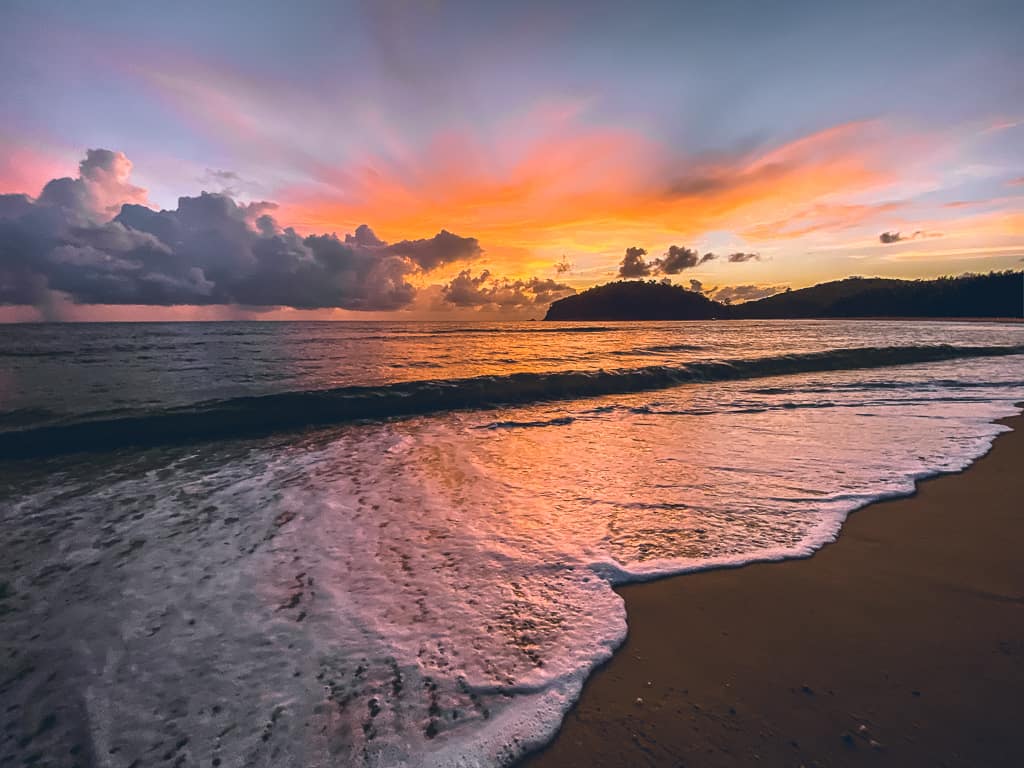 There are many challenges in owning any business in Thailand.  In this respect, owning a Muay Thai gym is no different. Thailand's culture is unique and this permeates through to how business is conducted. Within the Muay Thai gym business sphere, some come under the governance of the Sports Authority whilst others are registered businesses.  Consequently, there are differences between gyms in how they are run and regulated.  This causes frustrations and misunderstandings outside of the normal trials and tribulations of operating in a foreign country.
Nevertheless, owning a Muay Thai Gym here in Phuket brings with it enormous unexpected pleasures unlikely to be accrued operating elsewhere in the world.  All of these are rewarding in one way or another.  The list below is not in order of importance.
The weather: when you wake up every morning and the weather is warm with the sun shining on at least 80% of occasions, it brings a very different feel to the working day. Everything feels better in the sunshine and problems associated with the day to day running of the business are no exception. At the end of each day there is the added bonus of enjoying some of the best sunsets in the world.
Accessibility to some of the most beautiful beaches in the world: being able to live near the sea and beautiful beaches is a very much coveted. There is no shortage of either in Phuket and this significantly enhances quality of life here.
Meeting interesting people from all over the world: Muay Thai appeals to people of all ages, from all walks of life wherever they live in the world. It would be impossible to detail the sheer variety of people we have had training with us at Sumalee.  We have trained well known singers, comedians, actors and influencers as well as people dealing with their own demons such as drug addiction, mental illness, and loneliness.  So many have found their experience of training at Sumalee uplifting and beneficial.  Some have even reported it as life changing.
Building a worldwide community of people: In the 9 years since Sumalee opened many friendships have been formed. We are constantly surprised at the number of past students we see interacting with one another on social media years after they have visited.
Establishing an international brand: People wearing Sumalee merchandise have been spotted all over the world leading to new friendships and chance introductions. Sumalee has tens of thousands of followers on Facebook and Instagram and 36,000 followers on YouTube.
Creating a unique business: Sumalee started off as a traditional Muay Thai gym but we grown into much more than that, offering a place where people can fully focus on self-improvement through Muay Thai, Yoga and Nutrition.
Being Part of the wider Muay Thai Community in Thailand: Since we opened we have received tremendous support and interest from within the established Muay Thai community here. Muay Thai superstars are incredibly approachable and accessible in a way that is not the case in most other sports. This fosters a feeling of belonging and being part of something much bigger.
Developing a deeper understanding of Thai culture: Muay Thai is at the heart of Thailand's culture, especially amongst the rural poor.  It provides a focus and an opportunity to dream for many poor people who are lacking in other outlets.  It brings people together and provides an income for significant numbers.  Working directly with our Thai staff has been challenging, rewarding and we have grown as a result of the experience.  It took us some time to get the right team together but now that we are there, we are blessed.
Travel: We have taken fighters to countries (and areas within them) we probably otherwise would not have visited including Panama, Korea, Indonesia, China, Vietnam, Malaysia, Hong Kong and the USA. We have also travelled extensively with our fighters within Thailand itself.
Helping the local community: We chose the location of our gym to be well away from the main Phuket tourist hubs as we believed this would provide a more conducive environment to focus on training. Many local businesses have benefitted from having more visitors with spending power in the area.  (Incidentally, in the post Covid era we anticipate that our location away from crowded tourist hubs will be even more appealing.). During the three months of enforced business closure because of Covid, with the aid of many of our customers who generously donated, we were able to help local people by regularly donating food.  We have followed this up with a children's project which teaches skills to disadvantaged Thai and Burmese children within our community.
Sponsoring and mentoring fighters: We have sponsored many foreign and Thai fighters.  This has not been without significant challenges but there is reward in knowing that we as a business have given back to the Muay Thai community thus promoting growth of the sport.  Prior to the forced business closure because of Covid we were also able to donate funds to Wor Watthana Gym in Esaan.
Traveling in a motorcade: this has happened twice a) traveling from Thailand's border in Narathiwat to the Kota Bharu in Kelantan, Malaysia for a Z1 promotion; and b) in Ho Chi Minh City for a Thai Fight promotion. It's hard to describe how thrilling that experience is.
________________________________________________________________________________________________________
After 11 years of living in Phuket, Thailand and being involved in the Muay Thai community for all of this time, Lynne Miller has written a book about her personal journey to and experiences of owning a Muay Thai gym in her book "Fighting for Success'.  You can find out more about the book here.  It is available to purchase on Amazon.
If you have any specific questions you would like to ask, please do not hesitate to contact us: info@sumaleeboxinggym.com
Blog post updated: 27/10/21