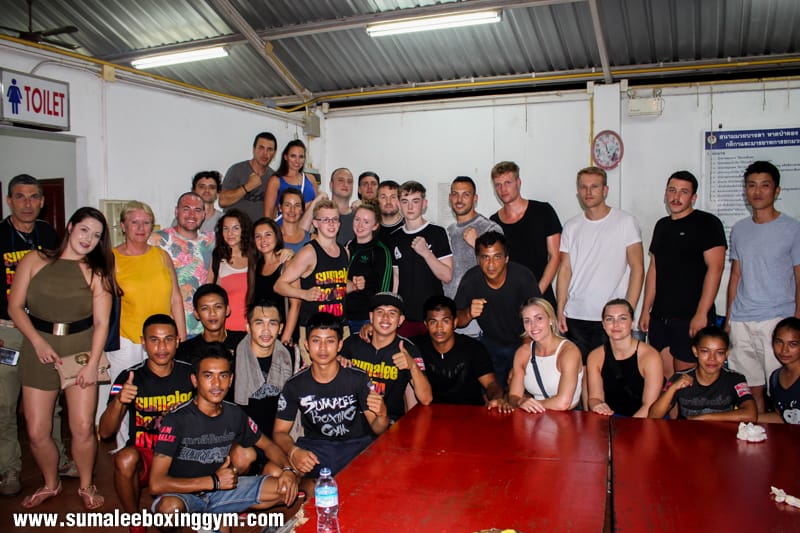 After a successful year in 2016, Sumalee were looking to get off to a flying start with our first two fights of 2017.  On the card we had senionr trainer, Kengkla Sor Kamsing- making his return to the ring after a two-year break.  Phunkorn (Max) who was making his fourth appearance for the gym.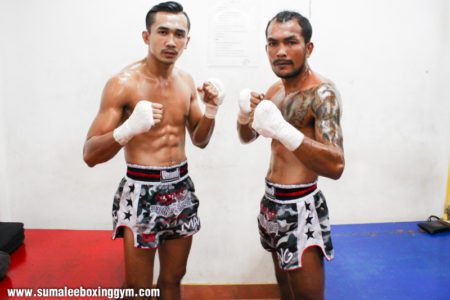 Both our fighters faced bigger opponents from Tiger Muay Thai.  Phunkorn was to fight the brother of Anvar, who has been on the fight scene in Thailand for many years and has shared the ring with many legendary fighters including Saenchai.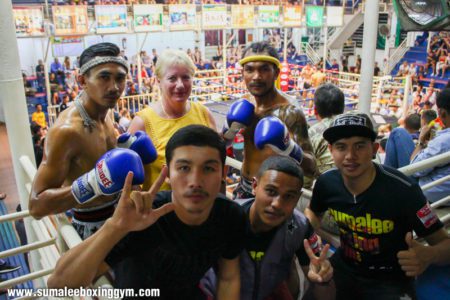 Phunkorn was the first of our two fighters.  He was unfazed by his larger opponent as he has a wealth of experience in the ring. The first round was a feeling out process, with Max landing some nice jabs and kicks on his opponent.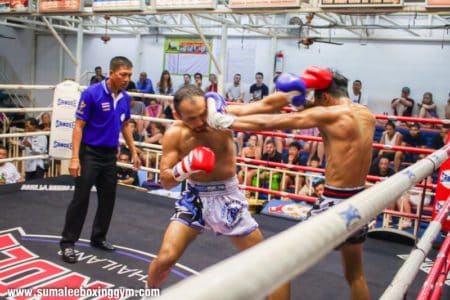 In Round 2 Phunkorn continued to work his kicks, landing a solid neck kick.  He utilized his elbows to nullify the heavy handed Tiger Muay Thai puncher's attacks.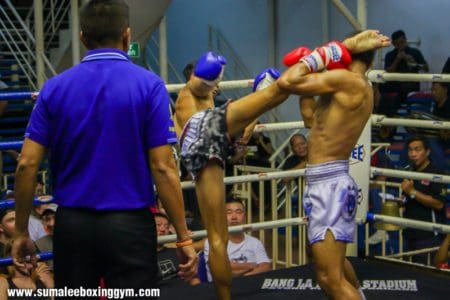 Round 3 saw Phunkorn throwing more body and head kicks, with almost all of these connecting.  He added low kicks to slow his opponent and quick movement to stay out of his range.
This strategy continued throughout Round 4 with Phunkorn mixing it up with more elbow strikes to counter his opponents increasingly aggressive punches.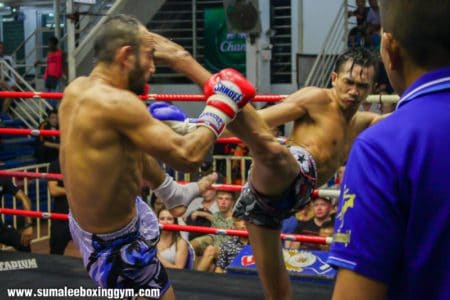 In the final round Phunkorn fought smartly and threw teeps and strong body kicks to cement his win on points.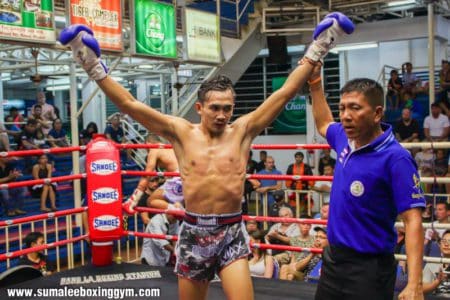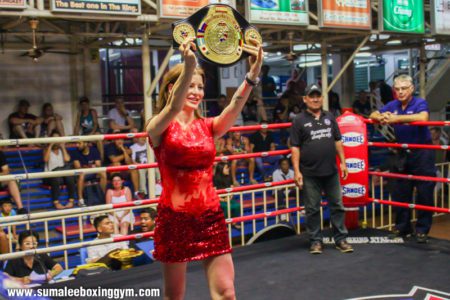 Next up in the main event of the evening, and fighting for the stadium belt was Kengla Sor Kamsing, making his return after two years out.  With the crowd warmed up from Max's entertaining fight, there was an electric atmosphere in the stadium as the next two fighters entered the ring.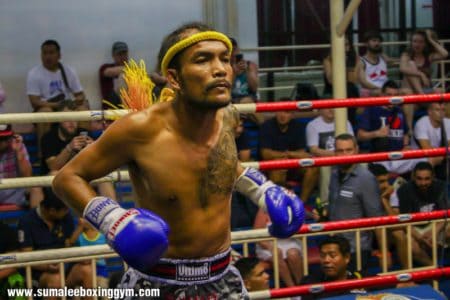 Kengkla Sor Kamsing's opponent started fast, charging forwards and throwing strong body kicks from the bell. Kengkla returned these and landed a clean head kick.  His significantly larger opponent recovered quickly from this and continued his attack. Kengkla got the better of some exchanges, landing an elbow which cut his opponent.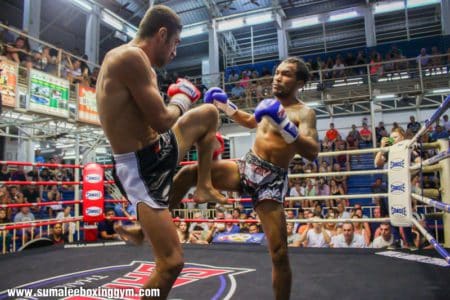 The second round also had a fast start, with heavy kicks being exchanged. Kengkla was quicker in most of these exchanges, but one of his kicks was caught and as his opponent lunged forward he clashed heads with Kengkla Sor Kamsing, cutting him above the eye. This made it difficult for Kengkla Sor Kamsing to see and he was unable to end the round as dominantly as he had started.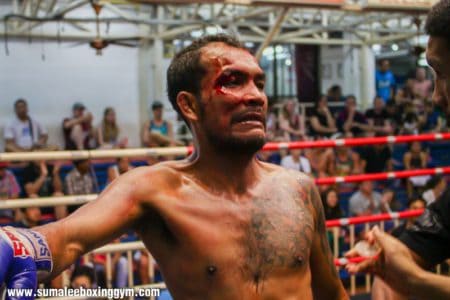 In Round 3 Kengkla continued to throw strong body kicks, causing severe reddening of his opponents ribs. There were a few clinch exchanges but due to the weight difference, Kengkla was unable to work as he would have liked to and thereafter tried to stay out of the clinch.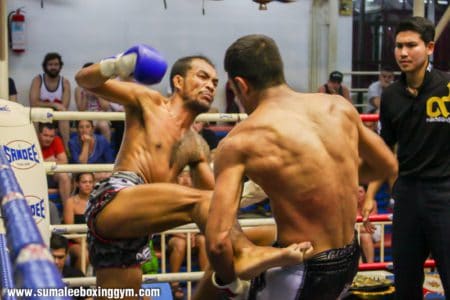 The fourth round saw more back and forth attacks between the two, until the mid-point when Kengkla reached for the ropes and dislocated his shoulder. Despite alerting the referee to this, no immediate action was taken (probably because the referee didn't realise what had happened) and Kengkla's opponent continued with his attacks.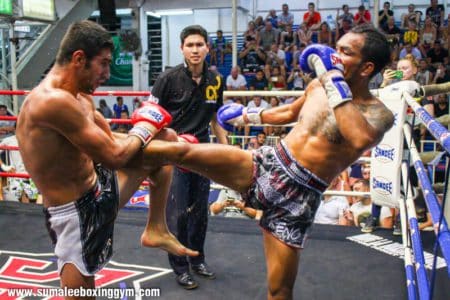 Kengkla Sor Kamsing bravely fought on showing huge heart to continue with only one useful arm until the referee finally stepped in to call an end to the bout because of Kengkla's unfortunate injury.
Watch both fight videos here.
<