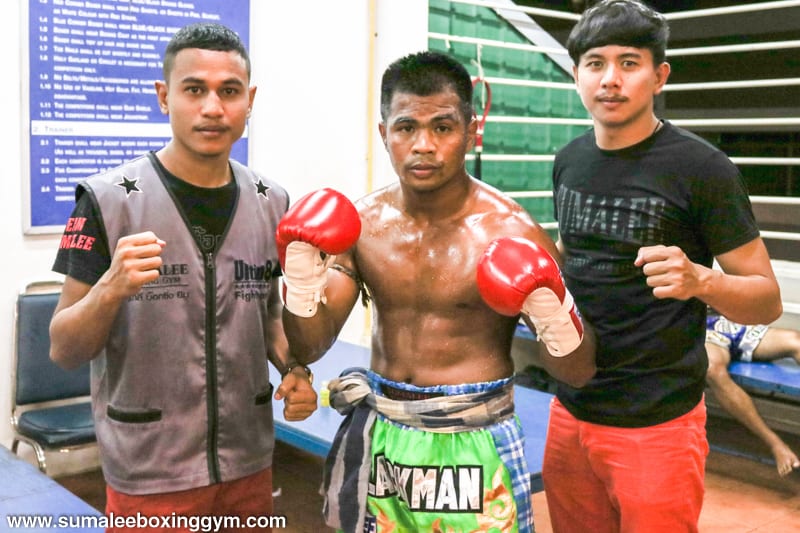 On the 30th of December, we went to Bangla Boxing Stadium for our final fight of 2016. Looking to end the year on a high with a win, it was over to our newest trainer Sornsin (Pak) to achieve this.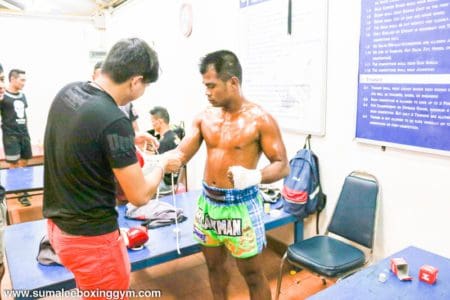 Having had his debut for Sumalee just two weeks prior in a very exciting match, we were eager to see him back in action.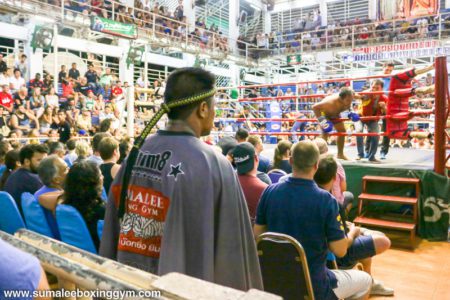 Sornsin was matched against someone he used to train with and a good friend of his.  He had fought him three times in the past and each time the outcome had not gone in his favour.   In such a case, it was natural the fight would start at a slower pace, as each fighter had much respect for the other.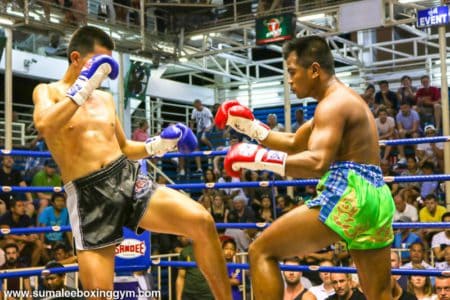 In the second round, the action picked up with a few harder shots being landed, one of which was a low blow to our fighter.  He was able to recover quickly and continue with his attacks. The pace of the fight was still at a relatively slow pace at this stage.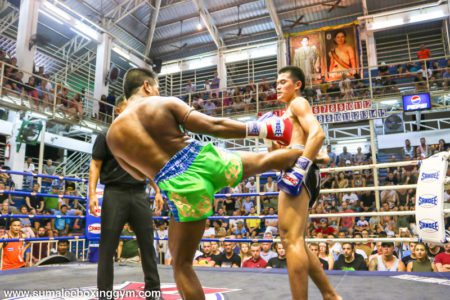 After being told to up the pace by the referee, both fighters stepped up in Round 3 and began trading fast kicks and punches from the bell, with Sornsin edging the round with his work rate and aggression.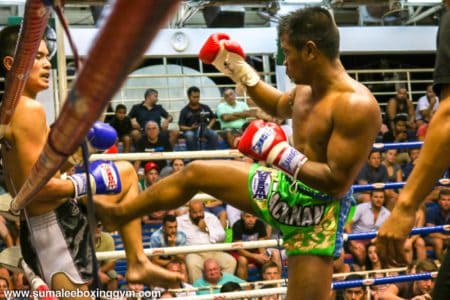 Round 4 saw the fast paced action continue.  Sornsin was swept a couple of times at the end of the exchanges. Despite this he maintained his composure, landing a greater number of kicks, and more knees in the clinch than his opponent.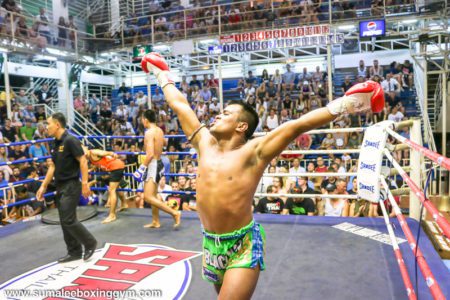 After coming forward with attacks for the start of the fifth round, Sornsin soon knew he had already cemented the win so eased off, again as a mark of respect to his opponent.
After five hard fought rounds Sornsin was declared the winner by points, ending the year with a win for Sumalee Boxing Gym.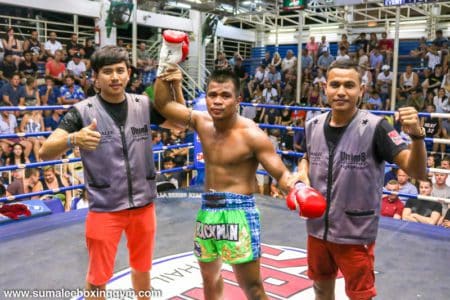 Check out the full fight video here.