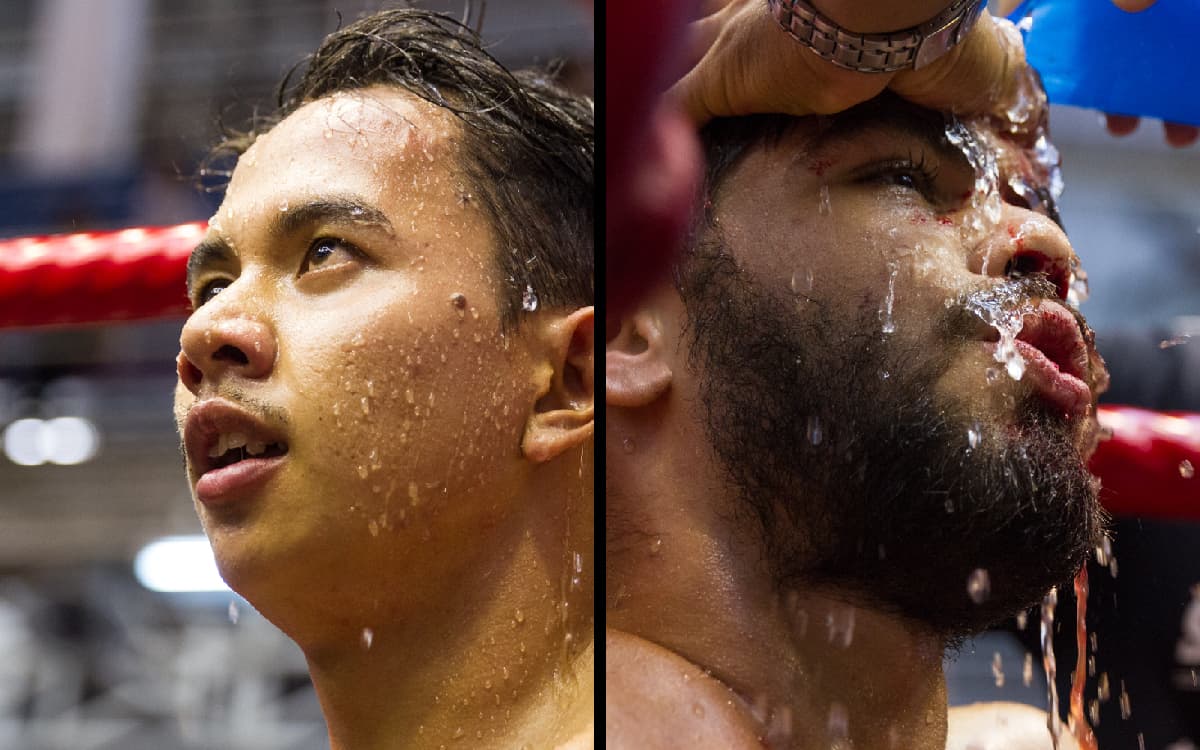 Last Wednesday we jumped in the trucks and headed South to Patong where Khru Na (Chaichana Sumalee Boxing Gym) and Michalis Manoli were set to face two Thai opponents at Bangla Boxing Stadium. This was to be Na's second appearance for the gym, and Michalis' fifth since joining us at the camp back in August.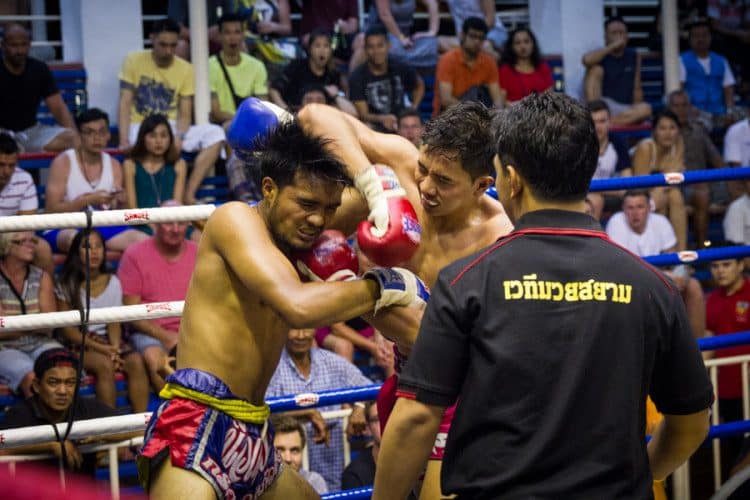 Na faced a more experienced Thai fighter in the first bout for our camp. Banglee was the more aggressive of the two from the first bell but Na seemed unperturbed, both corners firing off some dangerous elbows and kicks. In Round 2 our fighter landed a thunderous knee, and, spotting some weakness, lunged forward with some elbows that never quite connected. By the later rounds they both seemed equally fatigued, Banglee keeping Na at bay with teeps. Some excellent boxing from Na redeemed him somewhat, but when all was said and done the referees awarded the decision to the other corner.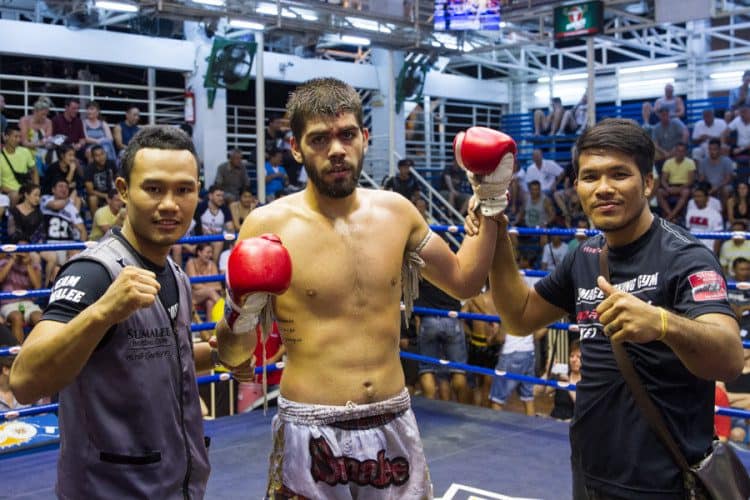 Michalis Manoli was the penultimate match of the evening facing Hansuk Eaknakonsri, an older but again more experienced fighter. This was to be his final fight before heading home to Cyprus for the holidays. The Cypriot has shown great form since joining the camp, winning all four of his matches. This fight started out at a pretty fast pace with Hansuk looking to show dominance from the start. He succeeded somewhat catching Michalis with an elbow on his forehead early into Round 1 which bled into his eye. Michalis was frustrated with this but didn't let it show, throwing high kick after high kick in Round 2, eventually striking his opponent perfectly on the glove and, in turn, the side of his head for a KO victory. Michalis now returns home victorious and undefeated in Thailand. We're certain this is not the last you'll hear from him!
Check out the full fight videos below and don't forget to subscribe for all the latest action from the camp.