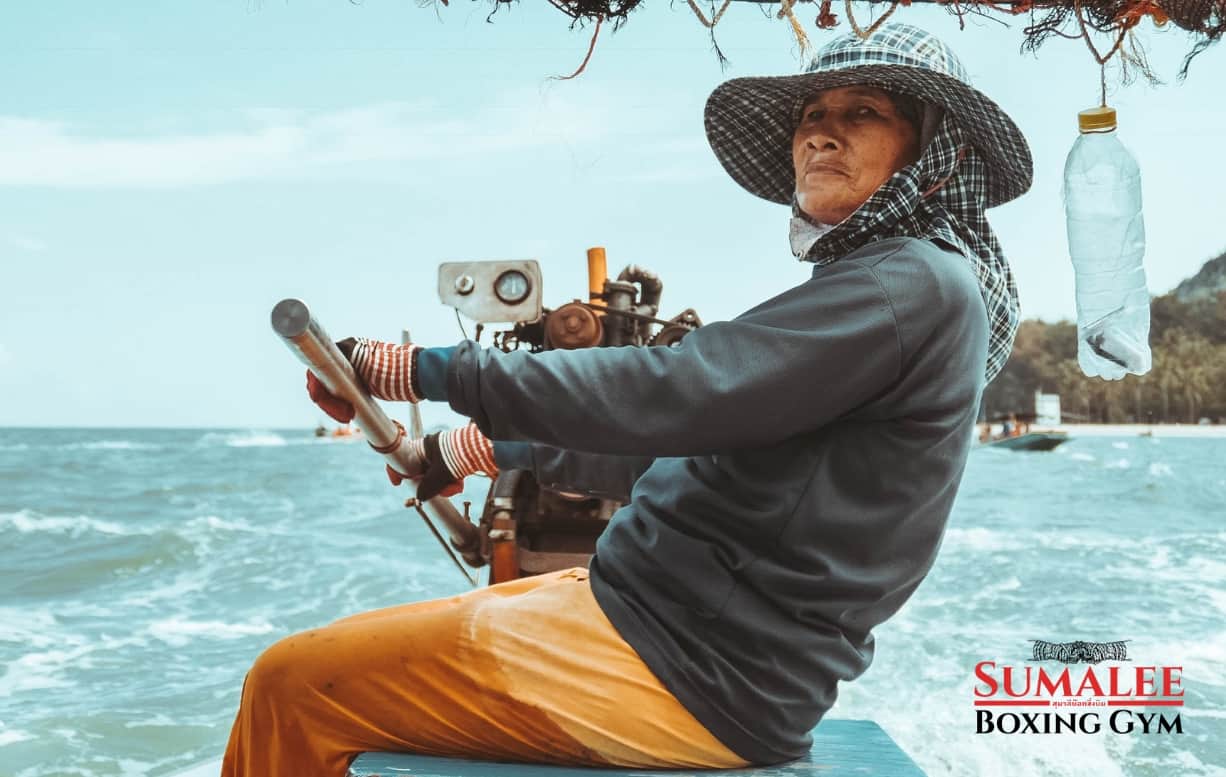 What relevance does Thai visa run have?
This might be a bit of a bold call (and, okay, it probably comes from a bit of a bias place) but Thailand is the most amazing place on planet earth. There's a hustling and bustling capital, sleepy northern cities, white-sand beaches, a smorgasbord of pristine islands, pinch-yourself-jungles, and diving spots that will make your jaw hit the reef floor. There are temples bursting with culture, palaces made of gold, magical bays and floating markets, yoga resorts and meditation retreats. There's food worth travelling half the world for and weather worth putting on the front of a postcard. It's a country that has something wow for everyone, which is probably why over 32 million tourists make their way to the Land Of Smiles every year – the excitement oozing off them like sweat during a hot Phuket high season.
It's no wonder so many paradise-pilgrims dancing through the lush lands of Thailand want to extend their stay for as long as possible. 30 days just isn't enough time to soak up all the magic of Thailand.
But what can you do to stay that big bit longer?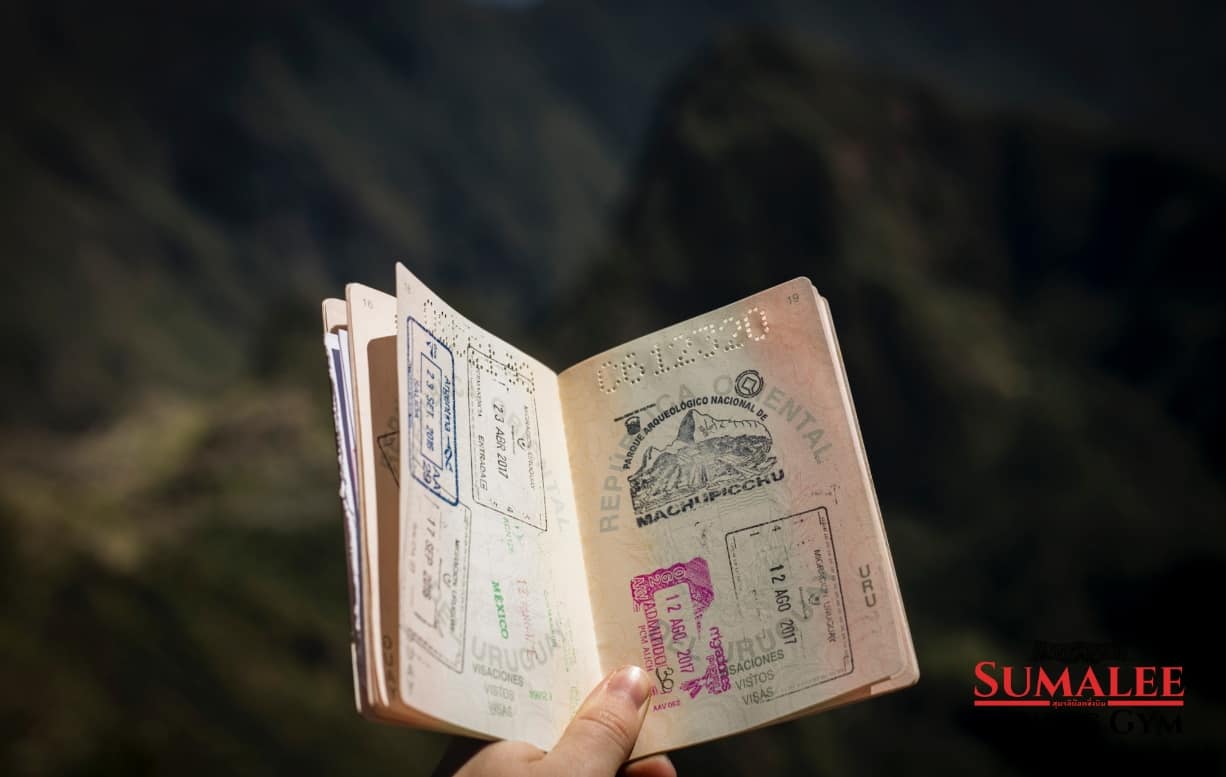 Extending Your Visa
We don't want to be the bearers of urgh-news, but extending your 30-day visa isn't as easy as it used to be. You can still get a 30-day extension visa from most immigration offices without too much hassle, but enjoying the fruits of Thailand beyond that means considering a Thai visa run.
A Quick Guide To Thai Visa Runs
If your visa/visa extension has run out, and you're still not quite ready to bid adieu to Thailand, you can lap up the adventure that is a 'Thai visa run'. Essentially, it means hopping the border into a neighbouring country so that you can refresh your visa for another 30 days if you go by air and 15 days if you cross by land. There are even border run agencies to help you complete the process in less than a day. It's a rough and ready excursion that will put hair on your eyeballs.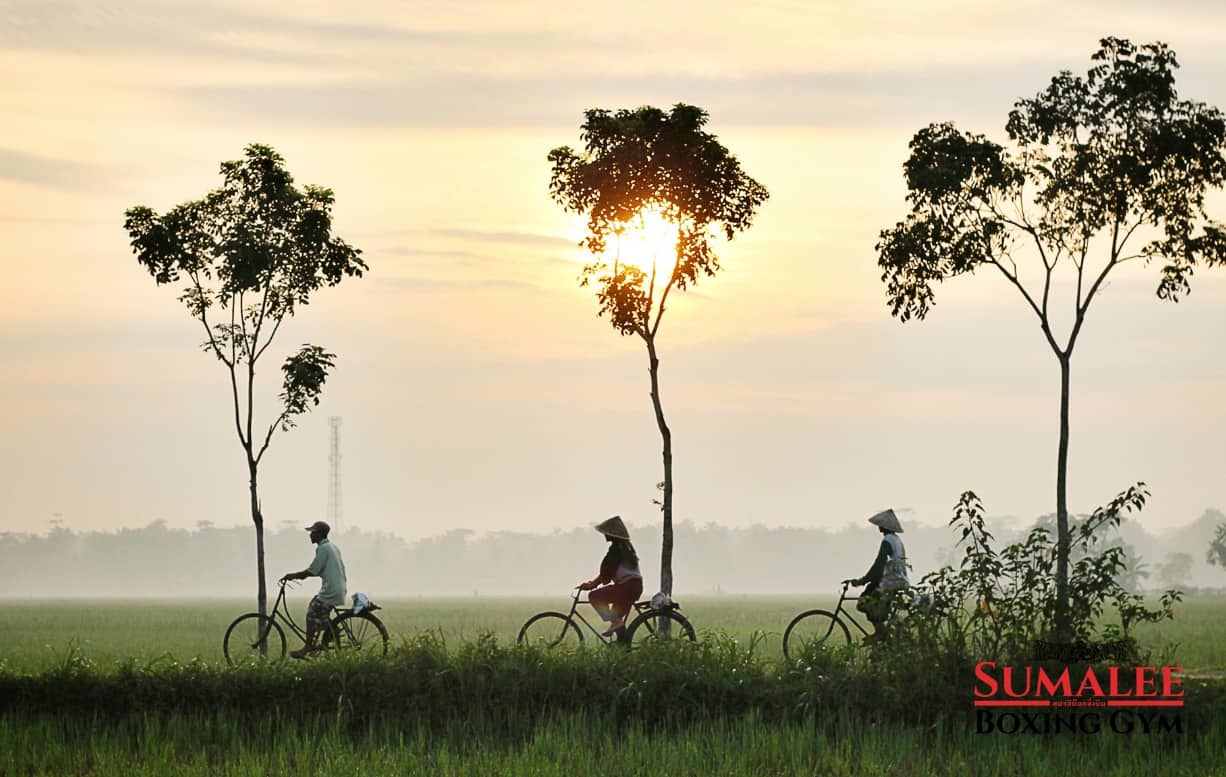 The Teeny-Tiny Problem
The problem is — and it is a teeny-tiny problem — the Thai authorities have gotten a big dollop stricter and wiser when it comes to the Thai visa run. First off, you can only make two land or sea border crossings in a calendar year, which puts a bit of ticking clock on your island-hopping dreams. But the biggest hiccup for Thailand-lovers is, well, most of the border crossings have been closed, and if paradise-hunters do come into the country via a land-based crossing they'll only be granted a 15-day visa. Alas, land crossings have fallen down the popularity rankings faster than a well-spent High Striker puck.
There is a reason for this clampdown, though. As much as the authorities love accommodating those wanting to experience Thailand with their eyes and souls, they also want to try and prevent too many long stay visitors with no obvious way of supporting themselves from enjoying a life of beach-bumming. The authorities are just getting a little bit concerned that these people a) don't contribute anything and b) are more of a liability than it's worth, which is fair enough really.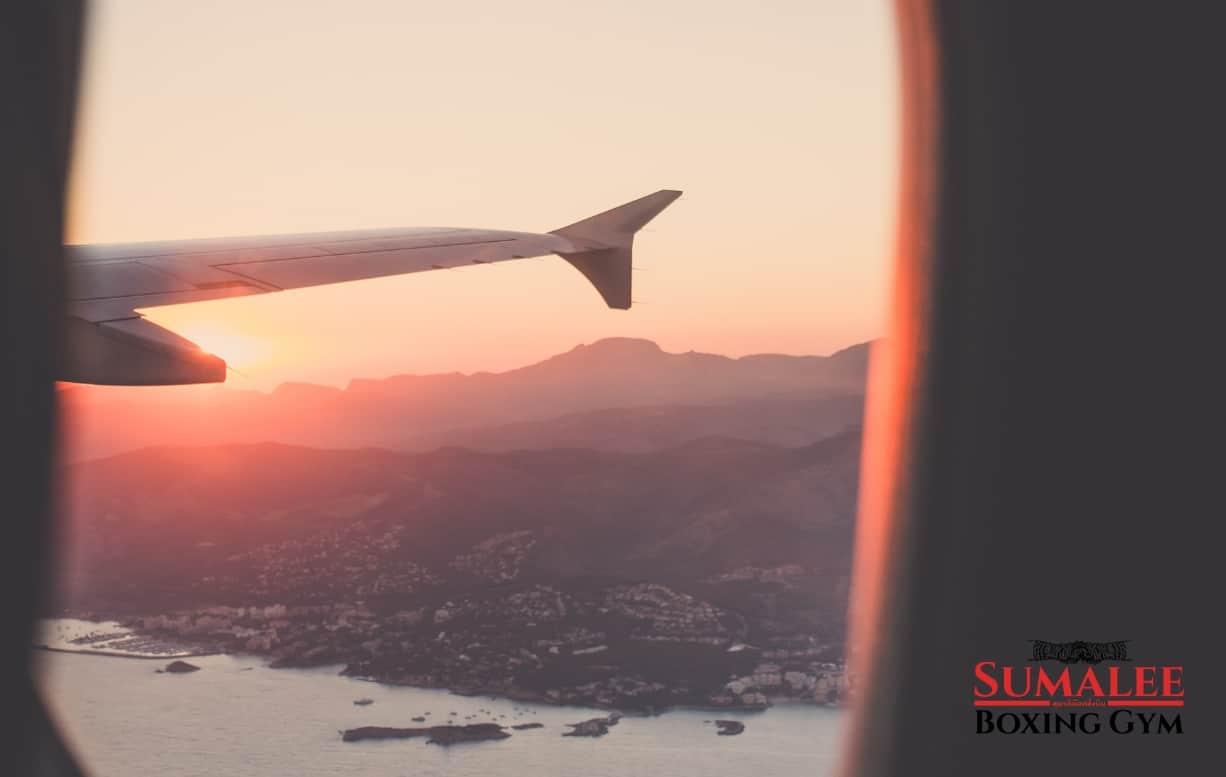 It's Not All Doom & Gloom
While it's become harder to flit back and forth across the border via land and sea, flying into Thailand by air enjoys a life of no-limits. Mmm hmmm. What we mean is: there's currently no limit on the number of times you can re-enter and no 15-day visa for those that fly in. As such, travellers of every shape, size, style and sort have begun looking for cheap ways to fly in an out of the country, especially the "I'm wanderlusting on a budget" type travellers.
And the criteria for these sky's-the-limit voyagers couldn't be more simple: they're looking for cheap flights to a cheap destination where they can still enjoy life should they have to stay for longer than expected while they await their Thai visa approval. The big question is where can they go for their Thai visa run to tick all of these boxes?
Well, ladies and gentlemen, explorers and adventurers, sightseers and globetrotters, if you're looking to extend your stay in the world's most beautiful, bonkers, and beautifully bonkers country, we have found the perfect Thai visa run place for you… Penang, Malaysia.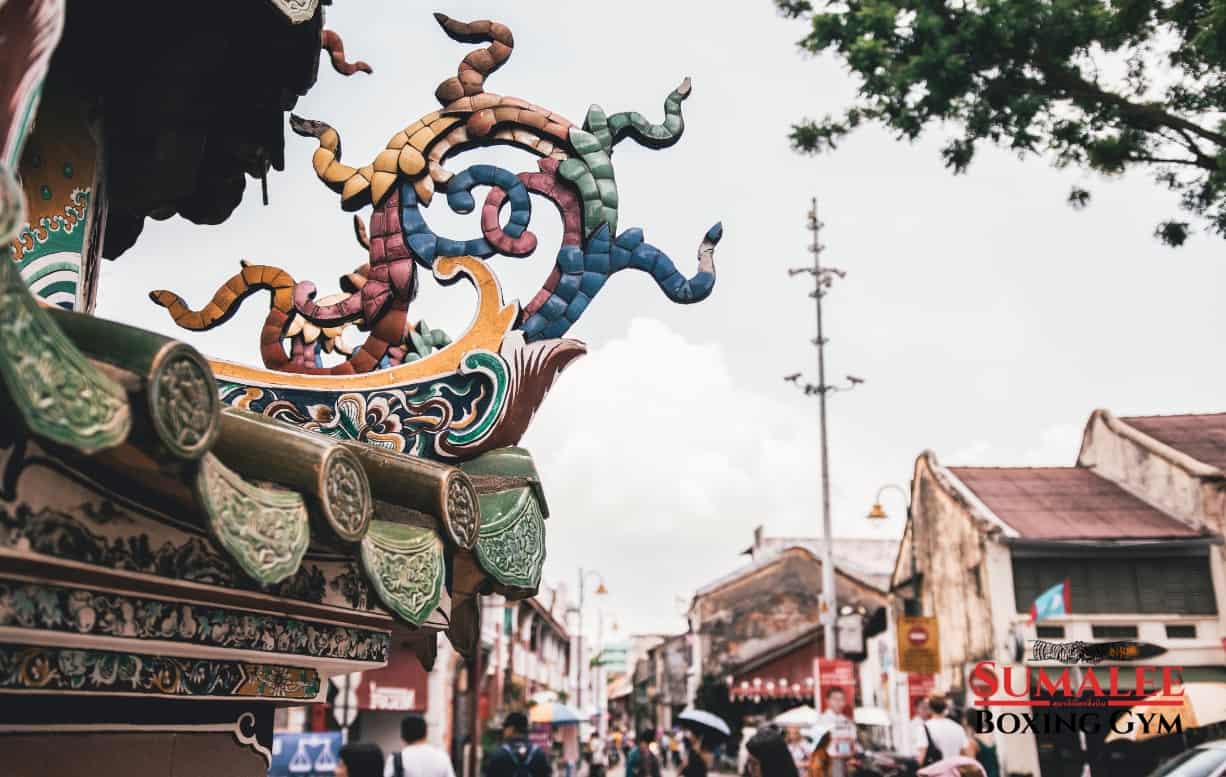 5 Things That Make Penang Perfect for a Thai Visa Run
Reason No.1: Aside from it being pretty darn close to Thailand (it only takes 90 minutes to get there by air from Bangkok and 60 minutes from Phuket), there's also a Thai embassy in Georgetown where you can get hold of more long stay visas than you can shake a red snapper at.
Reason No.2: Air Asia have – literally – just introduced a direct flight between Phuket and Penang, which has to be music to every Phuket-loving traveller's ears. And it's not one of those irregular flights where one comes and goes every other month – there's one flight a day heading in and out of Penang, and that only takes an hour, often less.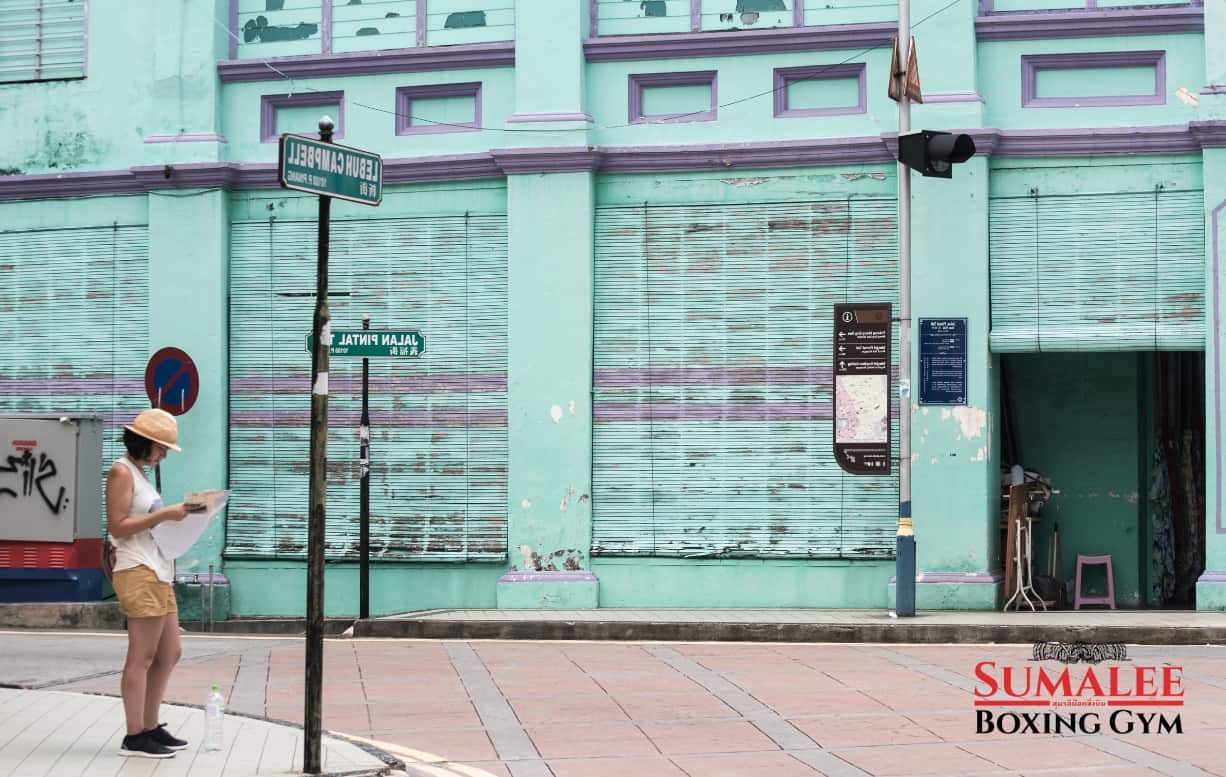 Reason No.3: Malaysia is fast becoming known as the "Gateway To Asia" for westerners, and that's because it's such an easy country to navigate. Why? Because one of their official languages is English. How handy is that?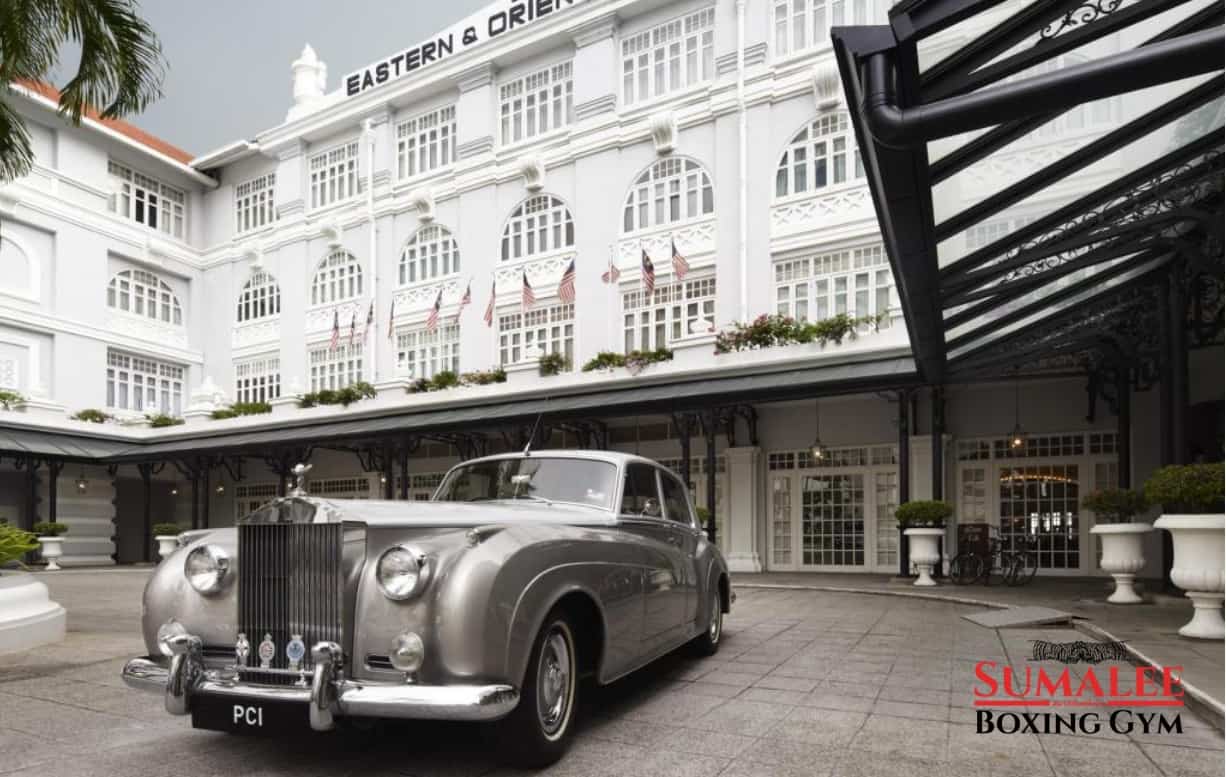 Reason No.4: It's cheap. Gorgeously cheap. "I don't want to leave here" cheap. And not just the street food or the local transport or the drinks. Everything is cheap. Even the accommodation, which is super-diverse too. That means you could have a swanky few nights in the glorious Eastern and Oriental Hotel, or you could keep the costs of your visit down by staying in one of the many budget hostels. It's your choice. Just know that wherever you opt to lay your head, they are all uber-competitively priced compared to Phuket. 
Reason No.5: There's so much to do, so much to see, and so many memories to be made.
Your Essential Guide To Making The Most Of Penang on Your Thai Visa Run
You're in Penang. PENANG. The most beautiful, exciting, foodie-obsessed part of Malaysia, and that means it's time to get your feet wet, your taste buds pepped, and your Instagram feed thick with internet-breaking selfies. We're talking endless coastlines, jungle-covered hillsides, and two bridges joining the stunning island to the mainland. It's one of those places where you don't need a plan, because even milling around aimlessly guarantees to be full of beautiful sights.
That said, if you would prefer to have a loose plan in place and see all the unmissable tidbits this island has to offer, here is our list of the 10 things you absolutely need to check out:
Do The Penang Botanical Gardens

– This place is next level exotic. It's a 71-acre repository of exotic plant species and spices where people go to

walk and run

and do yoga and Tai Chi and stuff. So peaceful. Just watch out for the monkeys. They're friendly, they just think it's funny to steal your food.

Hike Up Penang Hill

– The peak of this humble hill stands out 2,732 ft, which is why it gives you the most breath-stealing views of this incredible island city. And the best hike of them all starts at the

Penang Botanical Gardens

. Or you can hop on the super-steep funicular train, before updating your Facebook cover photo the moment you're at the top.

Say Hi To St. George

– One of the things you'll notice straight away about Penang is it's gorgeous ethnic and religious diversity, and there's no place to experience than

Jalan Buckingham

. On this street, you'll find a hectic Buddhist temple next to a stately-home looking mosque, next to the oldest Anglican church in Southeast Asia. It's awesome.

See The Butterfly Farm

– This is one of those places you'll

ooooo

and

ahhhh

about for the next two-hundred dinner parties you go to, and it's all thanks to the 15,000 free-flying butterflies that dance about the exotic plants. Just watch where you step — some butterflies like to sunbathe apparently.

Selfies At Hin Bus Depot

– Welcome to the coolest, hippest and trendiest hideout in all of Penang. It's the epicentre of one epic subculture. There's an art gallery, kefir stands, wall murals, vegan eateries, coffee connoisseurs, and a market selling all the handicrafts you can imagine. It's something else.

Check Out City Hall

– We're going to say it. We think this could be the most stunning city hall on the planet. Yeah, it requires a trip to the southern tip of theisland, but this neo-Baroque, pristine-white, arched-windowed and colonnaded building is totally worth it. Even the most amateur photographers can't take a bad shot of this place. It's no wonder the old Georgetown streets were listed as a UNESCO World Cultural Heritage Site.

Pick A Restaurant

– In Penang, you almost never have to pay top dollar for the best food you've ever treated yourself to. But if you're happy to pay more than $1.30 for a meal, you can eat like royalty — and we mean that because Penang is called "the food capital of Malaysia" for a reason. The fusion of flavours is other-worldly. So head to

The Lebanon,

Karaikudi, Blue Reef,

What The Duck

, 7 Village Noodle House or Arashi for the best. meal. ever. Or for tasty n' cheap food, try the

Viva Food Haven

or the Good Day Food Court.

Walk Along Straits Quay

-This is a fan favourite among joggers, dog-walkers and strollers, and that's because the view of sunrise here is like no other. If, however, you're less of a morning person and more of sunset-lover, head here around 6.30pm and witness the phenomenal sky, which turns awesome shades of crimson, yellow and red. It's amazing.

The Pinang Peranakan Mansion

– This is the once-home of an eccentric Chinese billionaire that's become a museum full of this crazy mish-mash of east-meets-west stuff. We're talking about Chinese carved wooden doors that open onto very English floors and all the opulent artifacts of the incredibly successful Kapitan Chung Kwee Keng. Even the building itself is worth a gander – the mint green exterior and gorgeous details.

Penang National Park Is A Must

– This is a classic example of bigger isn't always better, because while this park is one of the smallest in Malaysia, it will rival any of them for national beauty. The flora and fauna are dreamy, the tropical birds will have you pointing and staring, the hillsides are dense with forest, the beaches are pristine and the tropical views are seriously wow.
And there we have it – everything you need to know about extending your magical stay in Thailand with a Thai visa run, with a breath-stealing Penang adventure thrown in for the sake of memory-making. Seriously, what more could you ask for?
Thanks for reading!

For more tips, tricks and bits of advice, follow Sumalee on Facebook and Instagram, or sign up for our special offers on the Sumalee Boxing Gym website.