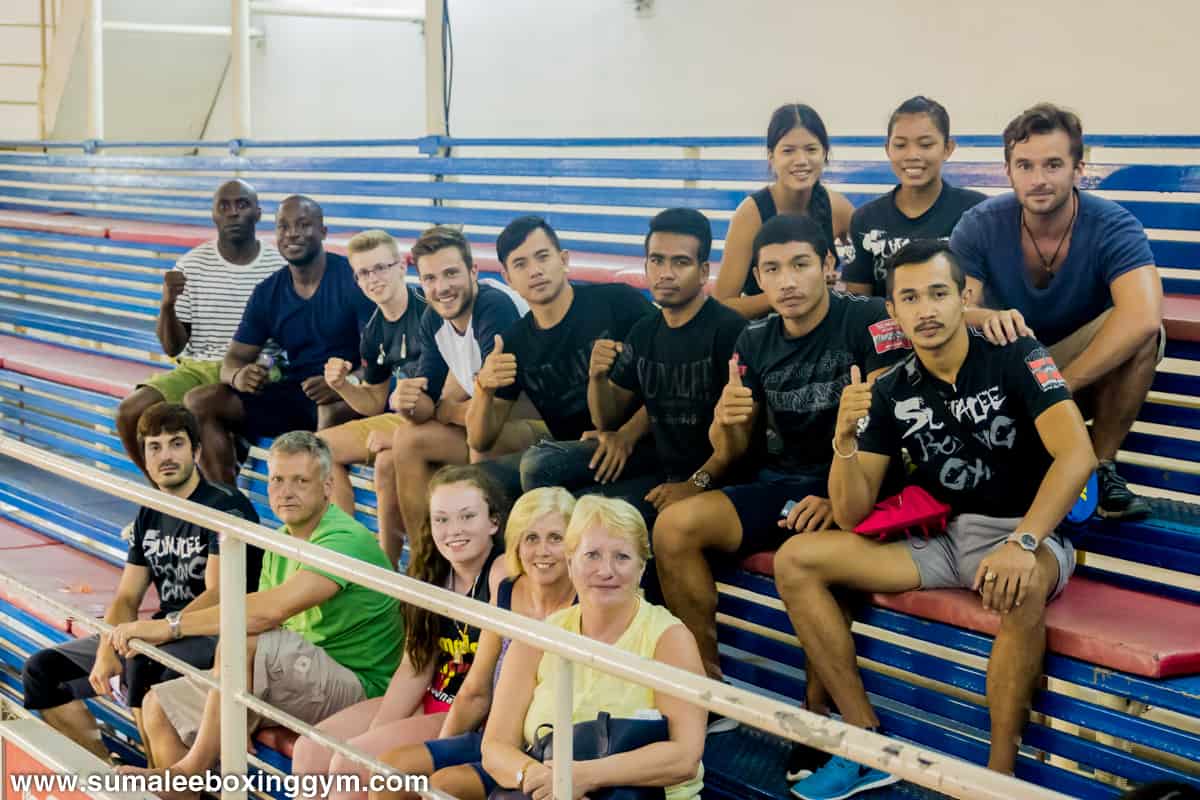 Team Sumalee were back and ready for more Muay Thai  Fight action at Bangla Boxing Stadium. We kick-started a busy Muay Thai week, with the debut of Yodkhuntup (Max) and two kickboxers from the UK, Jon Davis and Reece Davis (friends but unrelated).
The first fighter representing the gym was Jon Davis, and this was to be his first A-Class Muay Thai fight. Jon started off strong.  He rocked his opponent with a strong right hand and landed some beautiful body kicks. However, his opponent, a very seasoned Thai fighter, was able to weather the storm.  He countered with heavy leg kicks, which were difficult for Jon to withstand. Jon showed his heart and determination to finish the fight taking it to five rounds.  Unfortunately he lost on points.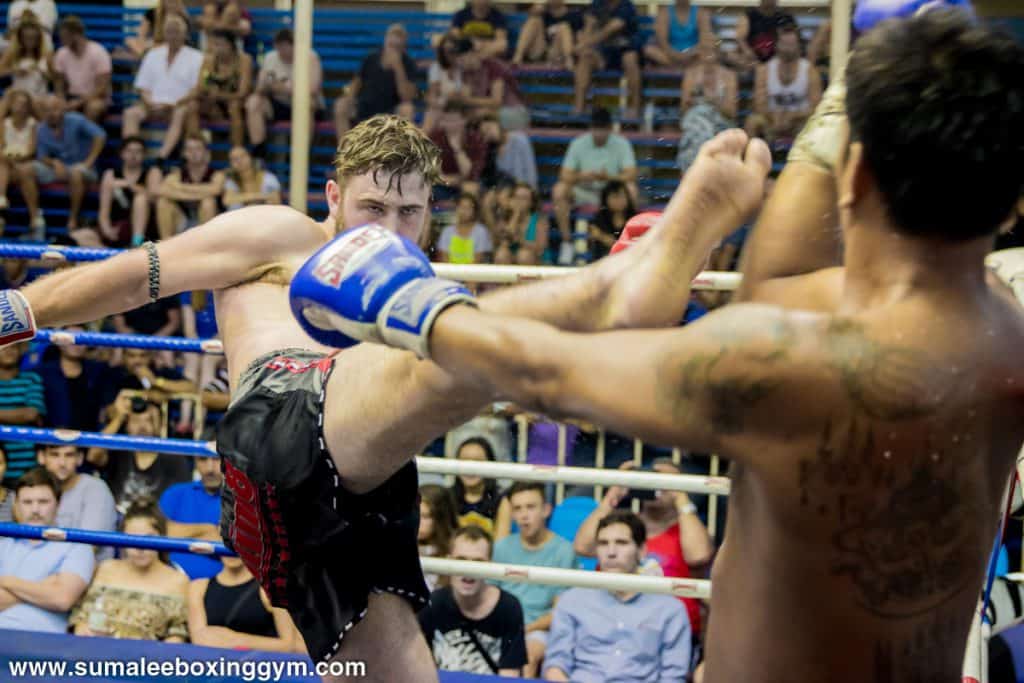 Our second fighter for the night was Yodkhuntup. He has recently joined the team and is a very skilled fighter with over 150 fights to his name.  He has fought on numerous occasions at Rajadamnern and Lumpinee stadiums. Yodkhuntup had a very tough assignment against Yodarwut.  Yodarwut is known as a knockout artist using his strong punches.  Yodarwut also had a considerable weight advantage.
Yodkhuntup fought a perfect fight, landing beautiful kicks and teeps leaving Yodarwut digging deep.  At the end of Round 2 Yodarwut managed to draw Yodkhuntup into his fight and landed some clean uppercuts.  Although they landed well, Yodkhuntup used his skill in the clinch to finish the round.
In Round 3, Yodkhuntup started to utilise his knees and elbows, but in so doing played into Yodawut's hands.  He created the spare for Yodawut to land a big right hand, which sent Yodkhuntup to the canvas and finished the fight.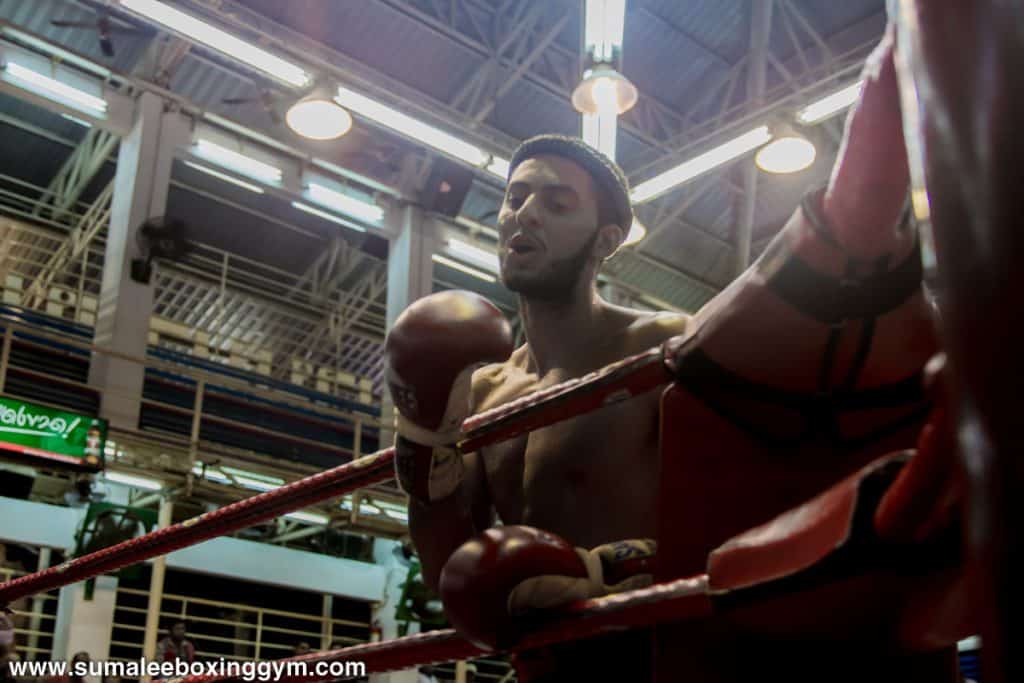 The last fighter on the Sumalee card was Reece Davis, a teammate of Jon Davis. This was also Reece's first Muay Thai fight.  He also fought a more experienced opponent, Lloyd from Maximum MuayThai.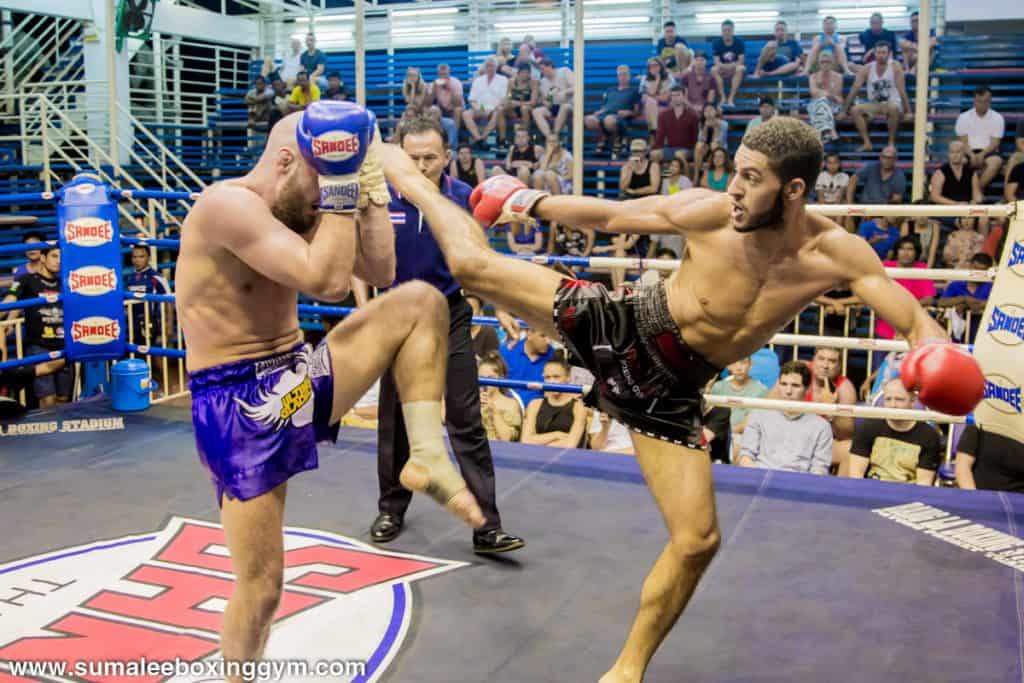 Reece gave his opponent problems from the start with his constant movement, and was landing every leg kick he threw. His opponent showed his strength and heart throughout the fight, but was slowing down in the process.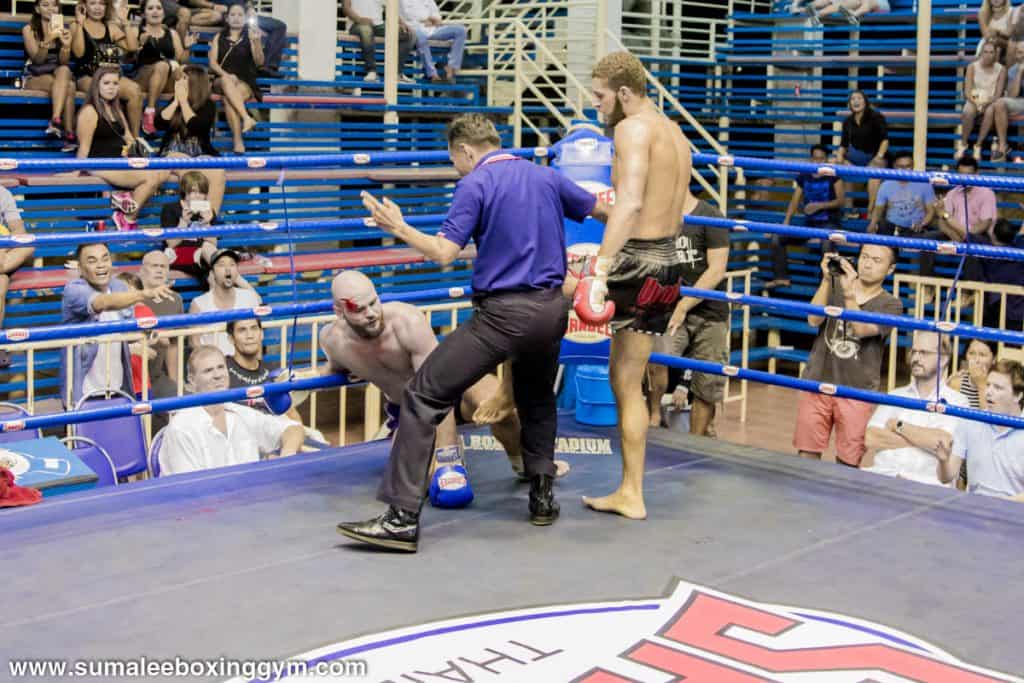 Both fighters showed their spirit and it was a question of who wanted it more. Our fighter pushed forward and managed to land a spectacular spinning heel kick.  This stopped his opponent in his tracks, with only a few seconds left in the round.
Check out the videos at the foot of the page.
Due to technical difficulties, we were unable to recover Jon Davis's fight footage.