We closed up a busy fight week with one final trip to Bangla Boxing Stadium.  Fighting on the card was our new sponsored fighter, Joe Le Maire who comes from the UK.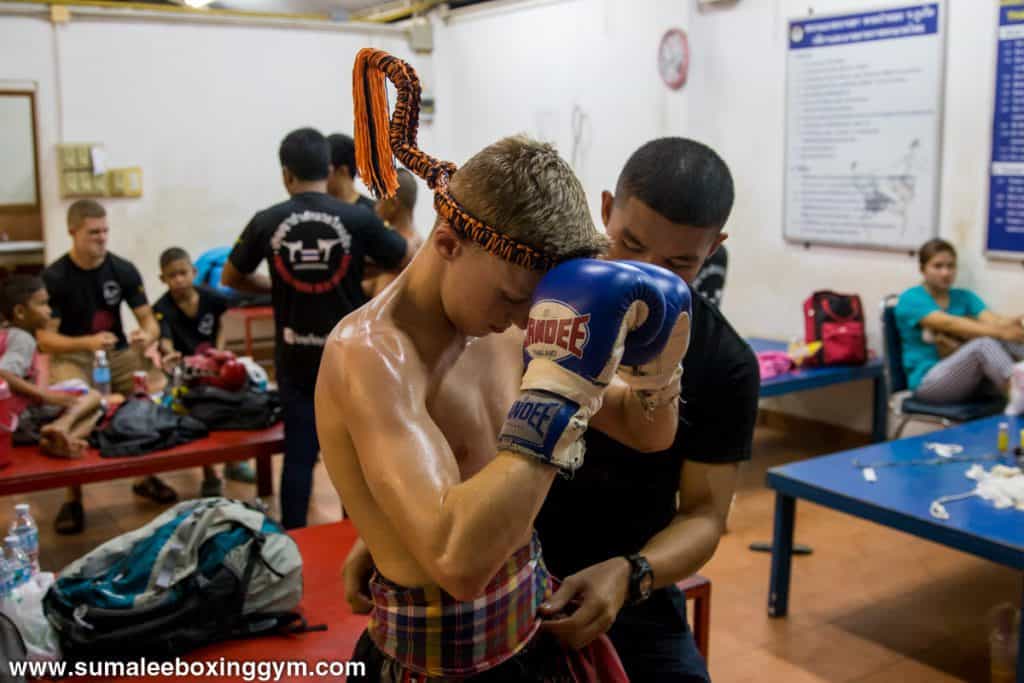 Joe has trained at Sumalee regularly over the last few years.  He has also fought for the gym twice in Phuket already.    He won on both occasions.  Owing to his impressive performance here in Phuket and his achievements in the UK, Joe was offered a year of sponsorship with us.  This is a very big opportunity for any fighter to further his career and improve his Muay Thai skills.  Joe joins a growing list of fighters who have been 'discovered' by the gym and gone on to achieve some international recognition, fighting on some of the best shows around.  We are very optimistic about what we will be able to provide with this opportunity on our sponsored fighter program.
This was Joe's first fight during his sponsorship year.  The young fighter had a very tough task ahead of him as his opponent was considerably bigger.  Nevertheless Joe accepted the fight and welcomed the challenge.  His opponent was much older but equally experienced.  We were confident Joe would be able to cope well with the challenge.
In Round 1 Joe equalised his opponent's aggressiveness with beautiful left body kicks and long teeps. His opponent did have some moments landing a few punches, but no damage was done to our sponsored fighter. By the end of the round, you can clearly see the frustration on the opponent's face.  He had clearly gone into the fight underestimating Joe's skills.
Round 2 started off the same way as round 1, with Joe landing left body kicks at will and low kicks. The weight factor came into play thought when they entered the clinch  and Joe was forced to lock up his opponent until the referee separated them up.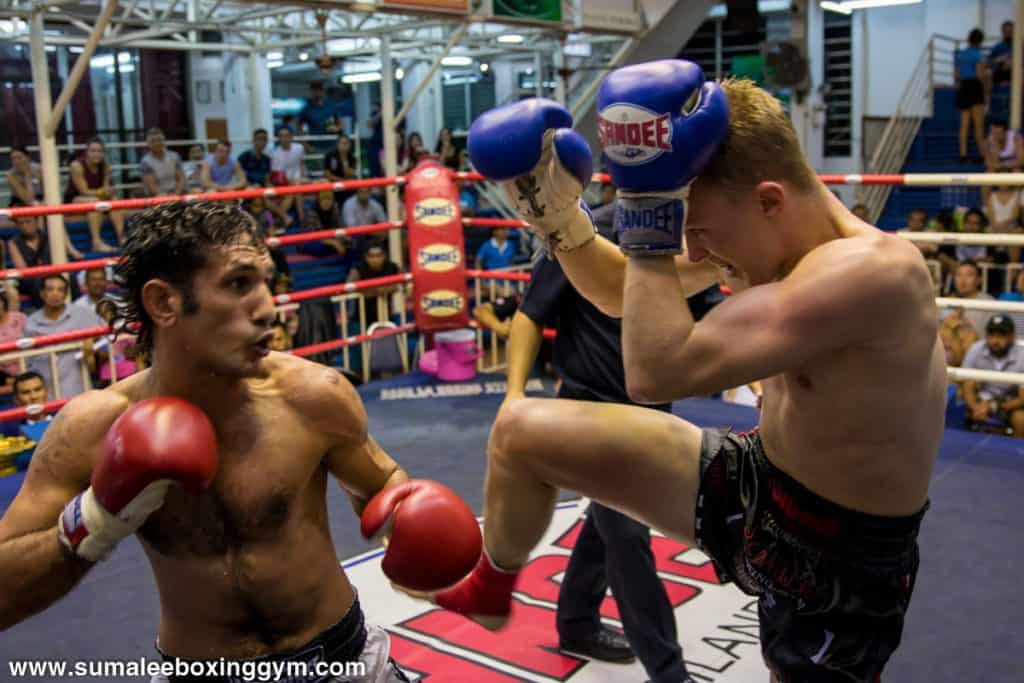 This was all very energy draining for Joe as he needed to keep the aggressive punching away and avoid getting into the clinch. His opponent gained momentum in Round 3, closing in on our young fighter and wearing him down with vicious body shots and low kicks.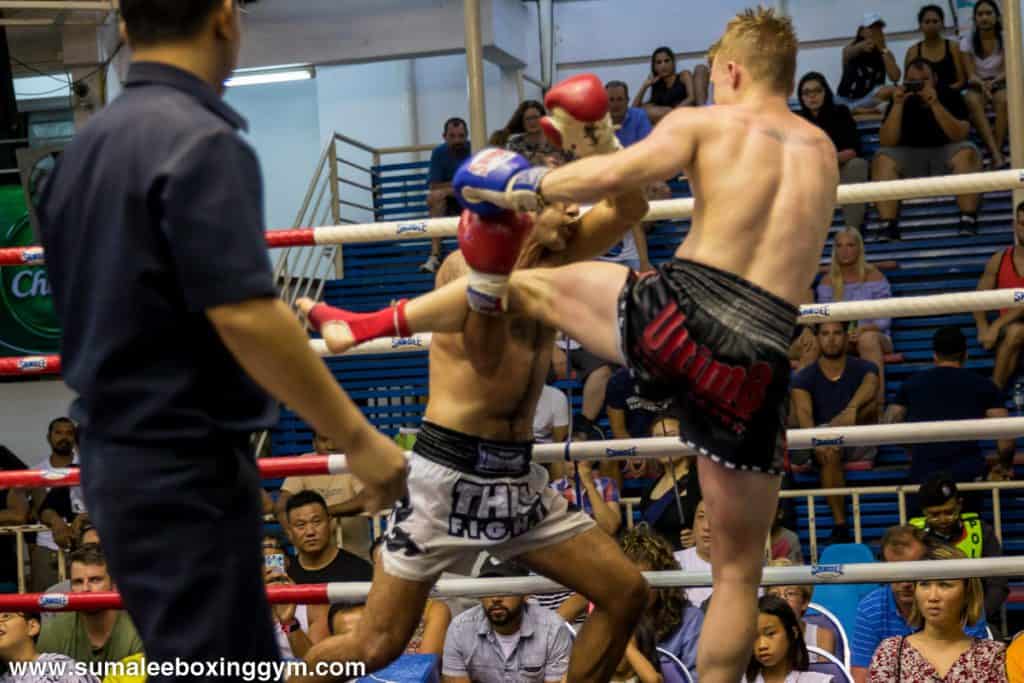 Visibly tired, Joe's opponent went in for the finish and knocked Joe to the canvas with a big body shot.  Overall it was a very exciting fight and testament Joe's great promise.  Most of the stadium was behind Joe including, of course, the considerable number  of customers we took from the gym.  Joe showed considerable heart and fought like a true warrior.
We are super proud of Joe's performance against a much bigger opponent. This is the only beginning for the young fighter who will be sponsored by us for a year.