There's more than one reason why going on a yoga retreat is becoming so popular. 
Almost everything that's good for you seems to come with a couple of caveats and a small paragraph of small print, but yoga is not one of them. Everything about the yogic life is positive. Like really-really positive. It's basically a calming fitness routine that connects the body, breath, and mind; and there's usually a cold-pressed juice bar nearby too. 
And that's just the beginning. 
Getting your namaste on is also good for your sleep, helps improve flexibility, relieves anxiety, aids stress and pain, and can even reduce blood pressure, even if you're someone who suffers from hypertension. And we can keep going, because striking a pose is also known to improve mobility, ease chronic back pain, boost your metabolism and, most importantly (for some of you anyway), make your Instagram feed look like you're the next big influencer!
Basically, the first best thing you can do in life is take up yoga.
And the second best thing you can do is go to a yoga retreat. 
It's like going to your normal yoga class, but with half-a-billion extra benefits, from the non-stop access you have to inspirational instructors, to deepening your practise, to travelling with a whole new purpose. There really is nothing quite like it: the freedom, the adventure, the new journey.
But if you're still not 100% sure hopping on a plane, flying to a small island paradise and experiencing a yoga retreat firsthand is really your thing – or if you're still not sure what the benefits of a far-flung yoga retreat are – then this post is perfect for you. 
Ladies and gentlemen, low-lungers and downward-doggers, here are 14 reasons you need to make a yoga retreat happen:
Become A Next-Level Yogi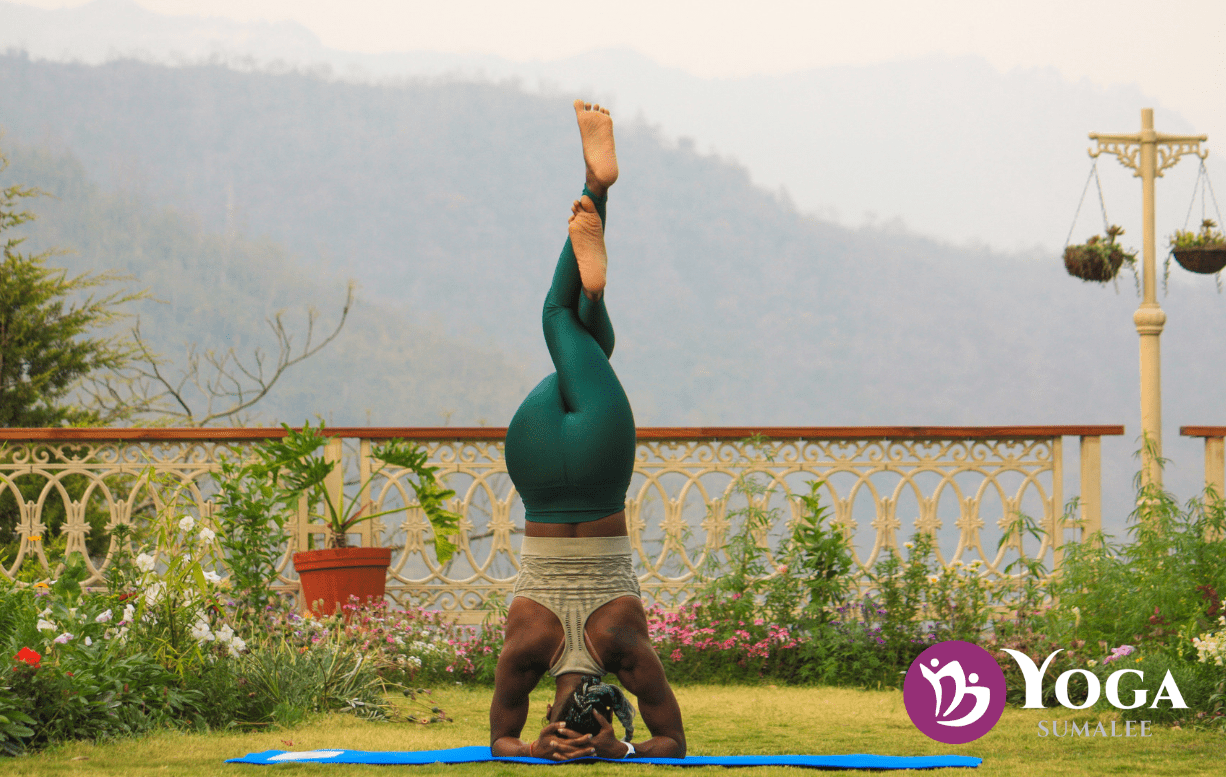 It doesn't matter how hips-over-head in love you are with yoga, there is always one problem: regular practise can be pretty challenging when you have the busy schedule of living. The world is definitely moving toward a more balanced life, but it can still be hard to squeeze in the number of yoga classes you would like to. That's why you need to enjoy a yoga retreat. When you're on a retreat, you're there to do yoga, yoga and a little more yoga. You'll step into a couple of classes a day, be surrounded by yogis who want to take their yoga practise to the next level and see your progress shoot up faster than a High Striker puck. Essentially, the positive effects are there for the picking. 
Enjoy Quality Time With Instructors
Being in a class with an instructor you really like is cool and all, but have you ever been to a retreat where you have access to inspirational yoga teachers from all over the world, for more than just a half-hour session at a time? That's the difference. That's why more and more yogis are heading to retreats and paradise-based yoga studios. From learning the different techniques of different instructors to asking questions over a mason jar of fresh juice, there are so many advantages. Simply put: learning from more than one instructor in a setting that's designed to get the most out of your journey is the best way to improve your yoga practise, your mindfulness and your wellness in general. 
Be At One With Mother Nature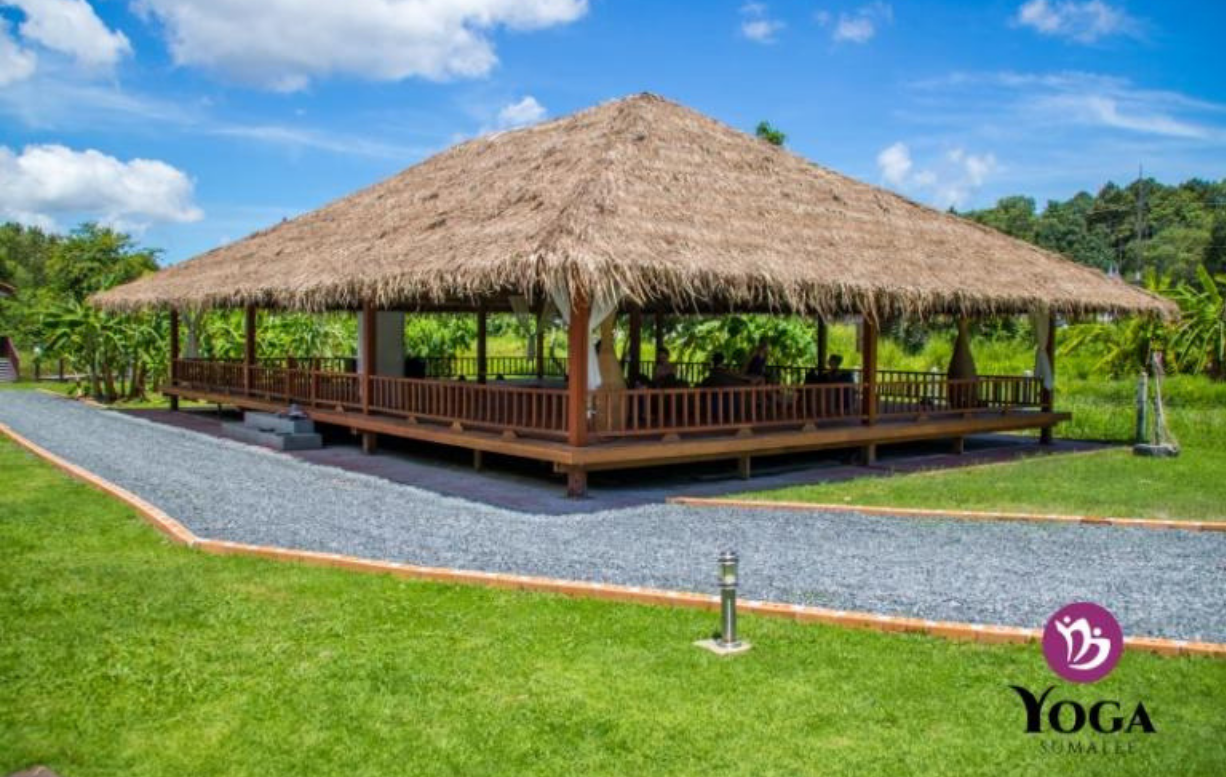 Picture this: sitting beneath the thatched canopy of a traditional yoga studio, performing the lotus pose and you work on your pranayama, surrounded by lush jungle vistas and the gentle sounds of nature. Like so many yoga retreats, that's what the Sumalee Yoga experience feels like. Your yoga practise takes place in a beautiful natural location on the pinch-yourself island of Phuket. No rushing from work in the hope you're not going to turn up late. None of the hustles and bustles of city living. No stress and worry.  A Yoga retreat is where you get to connect with nature on a much deeper level, immersing yourself in your surroundings and using them to improve your meditation and focus, mindfulness, asana, pranayama and niyamas too. 
Time To *Genuinely* Meditate
Giving your mind a chance to relax, recoup and regenerate for a few minutes at the beginning or end of a hectic day is one of the kindest things you can do for yourself. But it can be hard to genuinely meditate when you know you're running late for an internal meeting or have a dinner date with your BFF. That's why you need to enjoy the retreat life, where you have extended free time – time to close your mind and actually meditate. There's no thinking ahead to the rush you're in, no phone buzzing in your bag, no concerns about that "important" deadline. You have the time and peace to breathe deeply, practise mindfulness and be present in the moment for longer. 
Benefits From A Digital Detox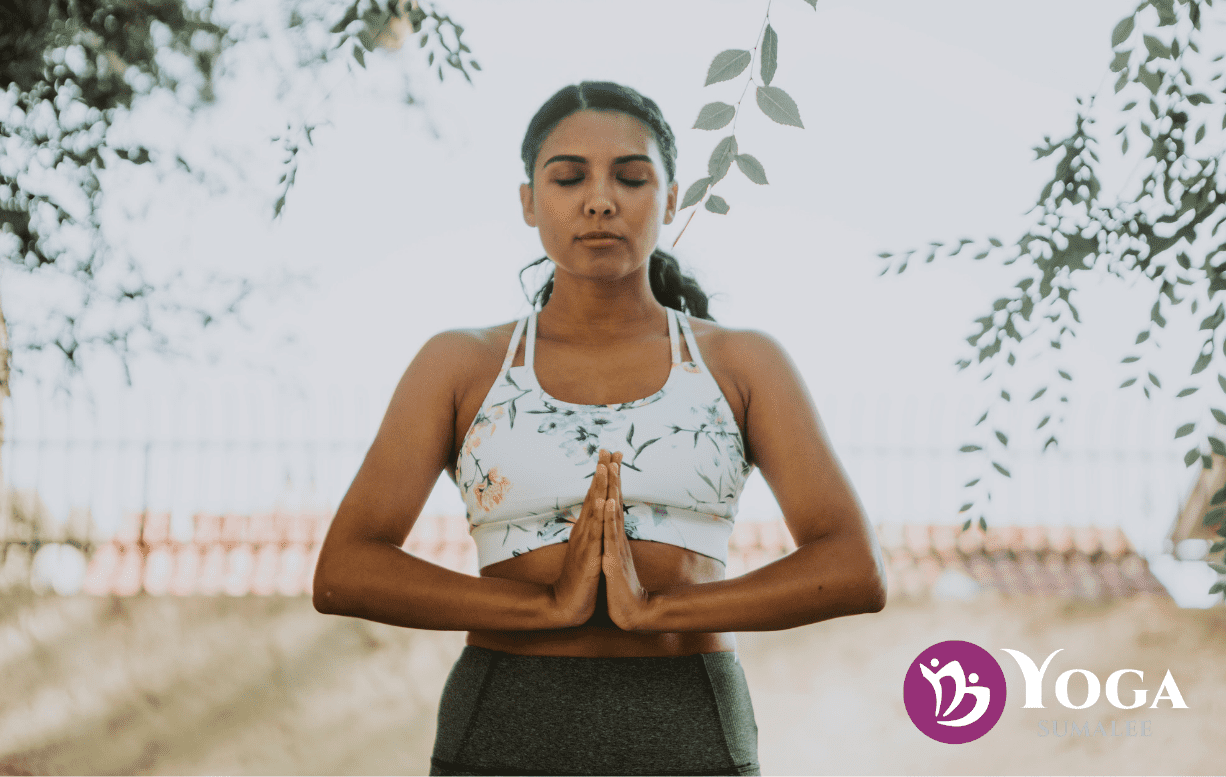 As anyone that has ever purposely left their phone behind will tell you, unplugging from the world feels good. Really good. And retreats give you the perfect excuse to enjoy a digital detox for a bit and just focus on yourself. Ignore the urge to tweet your latest shower thought, resist 'gramming' your breakfast, and tell yourself that texting, Facebooking and calling your friends can wait because being in the moment – away from all those digital distractions – is a great way to feel good… and you'll feel empowered to do just that at a retreat.
Live A Life Of Purpose
Everyday life comes with so many distractions that we start to roll forward in autopilot. We get up, grab a coffee, go to work, hit the gym at lunchtime, have dinner late, flick through Netflix, go to bed and repeat. But when you're living the retreat life, every day starts with a purpose and that is hugely underrated. You're there with an aim: to improve your practice, focus on what's important, relax your mind, see the world and take advantage of the expertise on offer. You're there to put your health and wellbeing first, maybe for the first time, and you'll get to finish each day having achieved what you set out to do. Giving your day a purpose, as simple as it might sound, is one of the most rewarding feelings you can experience. 
Now That's What You Call Relaxed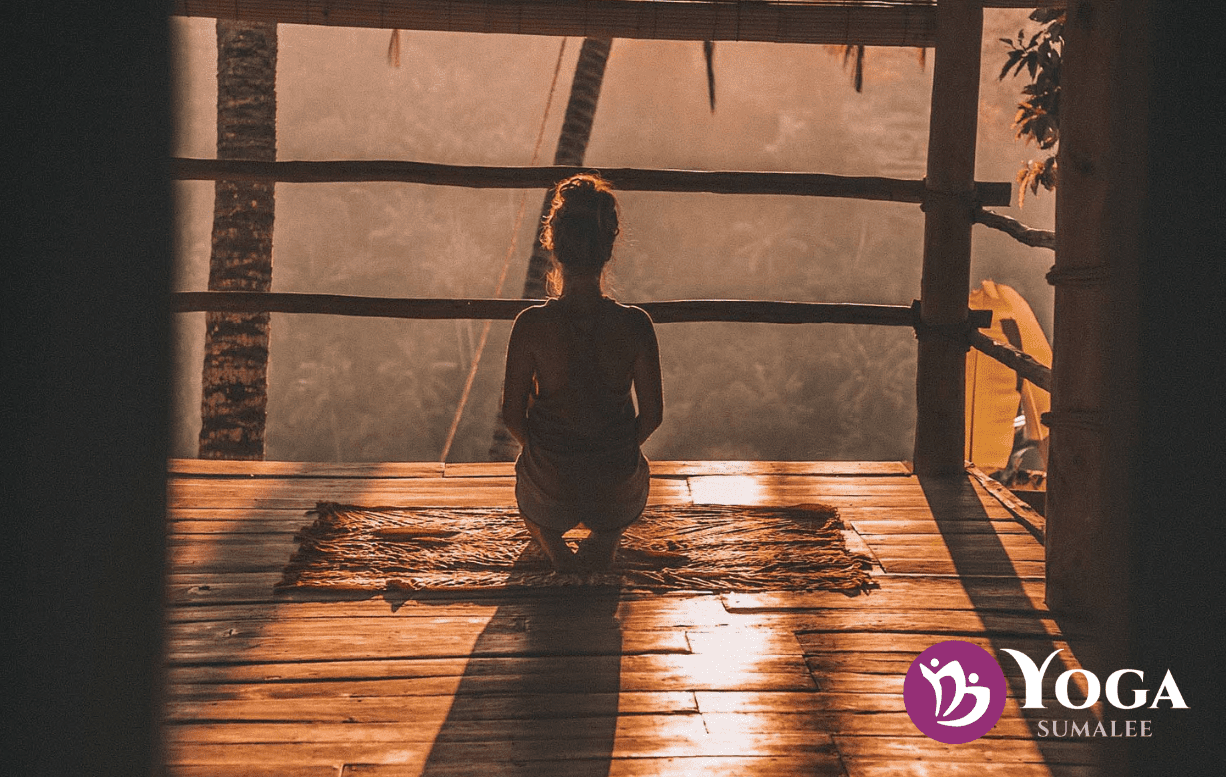 For whatever reason, sometimes it takes flying halfway around the world, far from home, before your subconscious will give you permission to really, truly relax. But relax you will. No planning how to spend your vacay days or worrying about what is going on at work, just total escapism with nothing to do but concentrate on your time at the retreat. That's what we promote. We want you to finally let go, listen to your body, understand your mind, rest when you want to, stretch when you need to and enjoy some time free from stress.
Love Wellness, Love Travel
Something about disappearing to a far-flung corner of the planet with the sole purpose of focussing on you, your yoga practise and your health does wonderful things to your wellness. That's what a yoga retreat does best. They introduce you to the growing trend that is wellness and fitness vacations, helping you to place more importance on your mind, body, health and wellbeing when you travel, wherever that may be. Trust us: it will help you get more out of your experiences, relieve the stress of seeing new places and help you return home with more than just blurry photographs and the short-term blues. 
Enjoy A New Perspective Or Two
Heading off to a yoga retreat is the perfect way to gain some new perspectives, from new perspectives on the teachings of yoga to new perspectives about your own life. Every time you go somewhere new, learn from new experts, surround yourself with new people and immerse yourself in new cultures, you are always going to enhance your perspectives on things, and that you can't do in a weekly class in your hometown. By stepping away from your comfort zones and into a yoga retreat, you're encouraging yourself to learn more about life and yourself in ways that will affect your future choices. Yes, the focus will be on your yoga practise, mindfulness and wellbeing, but you will also get the opportunity to see the world, and yourself, in a new light, and those experiences will accelerate the way you grow and learn. 
Eat With Your Health In Mind
You will never have eaten so healthily as you do at a retreat – and not just healthy for your body, but healthy for your mind too. It's comfort food in the purest sense. It's wellbeing food, which is a great wellness habit to take home with you. And the best part: a lot of retreats will give you three nutritious and delicious meals a day without you needing to search BBC Good Food for super-healthy recipes, trawl the aisles of a grocery store, prepare your meals or clean it all away. At the Sumalee Yoga Studio, we even have nutritionists and the Ringside Restaurant to ensure you're indulging on goodness grub in a unique setting to help you relax, refuel and recuperate after each session. Getting the nutrition you need has never been easier, as our menu shows. 
The Love Of Like-Minded People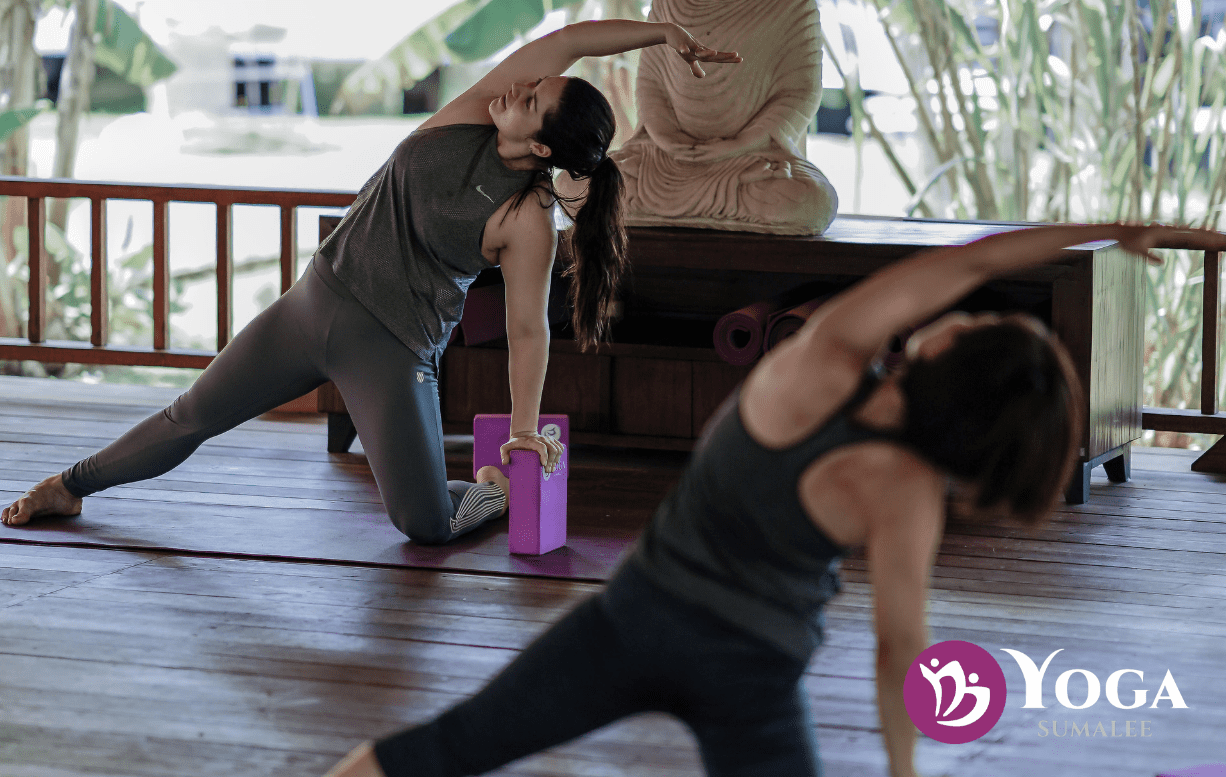 Those who go to a yoga retreat do so because they want to reap the benefits of yoga: they want to improve their practise, deepen their understanding of the techniques and principles, and enhance their growth. As a result, a yoga retreat is the perfect place to surround yourself with the inspirational positivity of like-minded people. You'll make new friends and connections with those who value the benefits of yoga, and you'll get to learn what these people do to get the most out of their practise, whether it be their meditation, poses, digital detoxing or finding out what retreats they would recommend. Trust us: nothing will improve your yoga practise like the encouragement of like-minded people at a yoga retreat. 
Learn The Philosophies Of Yoga
A lot of people see yoga as a Monday-morning time-filler without realising there are some deep-rooted philosophies behind this practice – and learning about these yogic philosophies is a great way to take your journey to the next level. That's what a yoga retreat enables. They help you understand the philosophy behind yoga, the teachings and texts. They celebrate the knowledge found in the Yoga Sutras of Patanjali, the Bhagavad Gita, and Hatha Yoga Pradipika. Of course, if you just want to keep yoga as a quick workout or a stretching routine after spending ten hours bound to your desk, that's cool. But if you want to take your yoga-ing to the next level, going to a retreat and learning the philosophy is amazing. 
The World Is Yours To Explore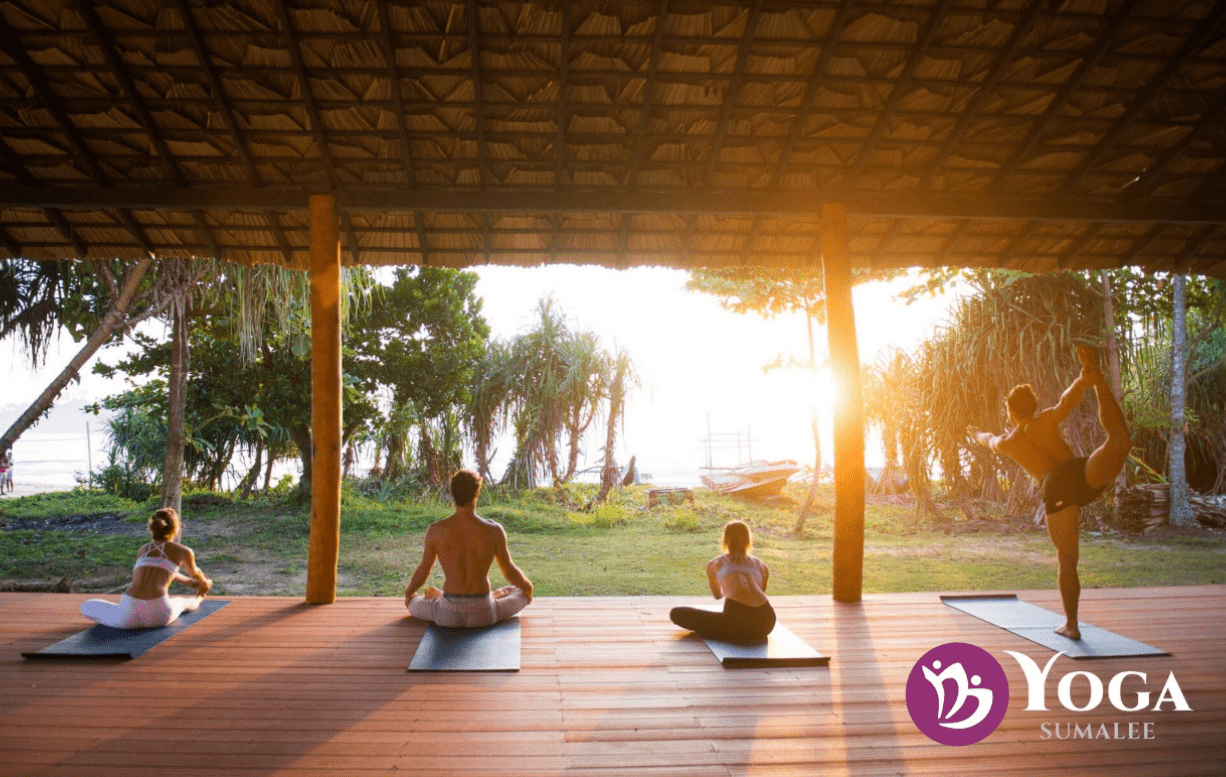 Whether you've stumbled across a retreat on the white sand beaches of Mexico or California, heard of one in the rainforests of Costa Rica or always wanted to relax on the island paradise of Phuket, yoga retreats are usually found in the world's most breath-stealing locations. You're getting the most gorgeous two for the price of one deal ever – a vacay to heaven on earth combined with an experience that benefits you in a million ways and helps you understand your mind and body on a far deeper level.
You Deserve This Unique Experience
Life is about going confidently in the direction of your dreams and living the life you always imagined, and that's why everyone who loves yoga needs to experience a yoga retreat. And then another. And another. No more excuses about money or time or circumstances. Just do it. Book it. Give yourself a break, relax in ways you never have, explore somewhere new and improve your practise. Why? Because the key to happiness is deciding what you really want and then making it happen. No excuses. And once you've done one, you'll want to do more and more, and that's because every retreat offers you a different experience, even if you return to the same retreat more than once. Where you are on your journey will have changed, the people will be different and your frame of mind won't be the same. Each one is a unique experience.
And there you have it: all the reasons and benefits of enjoying a yoga retreat.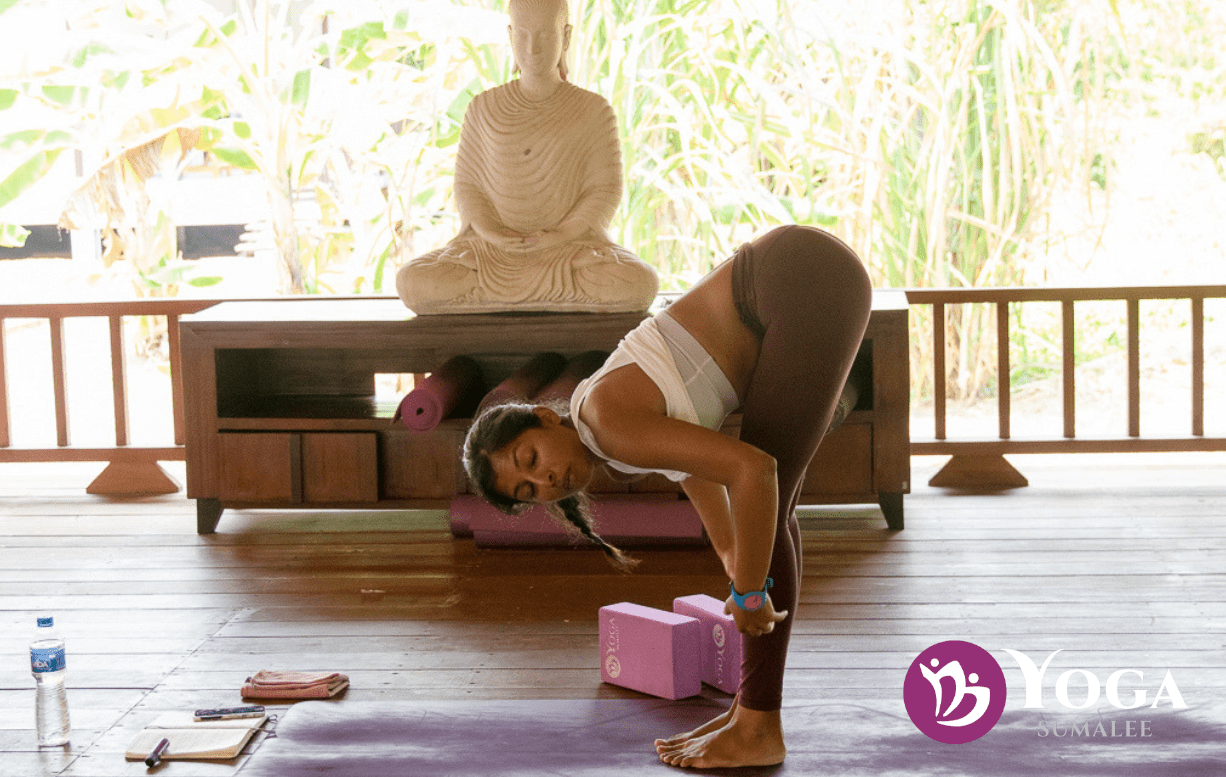 Thanks for reading!
For more tips, tricks and bits of advice, follow Sumalee Yoga on Facebook and Instagram, or sign up for our special offers on the Sumalee Boxing Gym website.