The 12th of August in Thailand marks a very important day for the nation, it is the Queen's Birthday and the Thai Mother's day. To celebrate, Bangla Boxing Stadium in Phuket arranged a special fight night in conjunction with the WMC with a focus on Women's  Muay Thai. Gyms from all around Phuket and Thailand were invited to take part and many were fighting for WMC titles. Sumalee Boxing Gym were invited to submit two of our best fighters to the competition, Marcela 'Baitong' Sumalee and Craig Dickson (Craig Sumalee).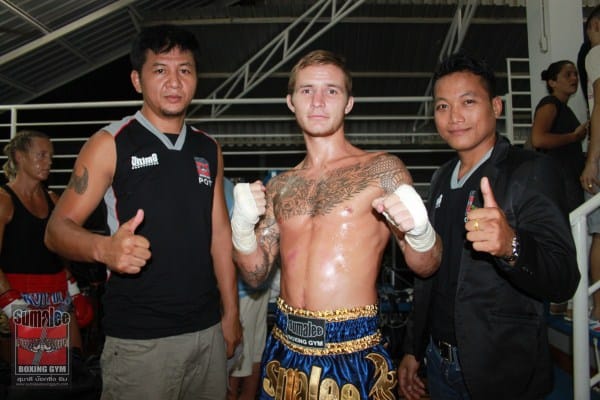 Craig from Scotland has recently joined our gym as a sponsored fighter. When Craig was asked become a professional fighter for the Scottish Muay Thai Council (at their main gym in Glasgow) he left his studies as a physiotherapist at Edinburgh University to grasp this opportunity. After fighting for SMC for 2 years, the PR arm of a Scottish telecoms company sponsored his training at Sasiprapa Gym in Bangkok. Whilst he significantly benefited from his time at Sasiprapa Gym, he wanted to find a gym which could support him more as a foreign fighter. After a brief period at Koh Lanta Gym he joined Sumalee Boxing Gym at the start of August and will be with us for at least 6 months.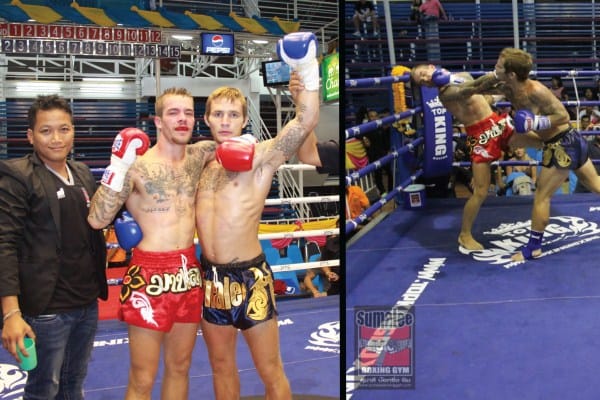 This was Craig's debut fight for Sumalee Boxing Gym and was one of the last fights of the evening. His knockout in the first round adds to his impressive record. Watch his fight video below!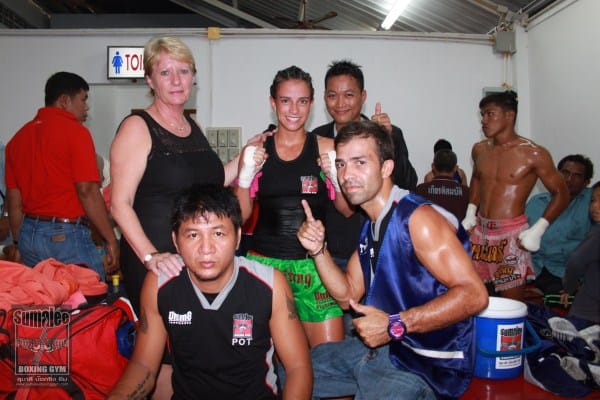 Our veteran female fighter, Marcela 'Baitong' Sumalee was asked to fight against Nongoil Petlatda of Thailand to accompany the WMC fights of the evening. After training very hard for this event her hard work payed off with a win on points, accompanied by some immpresive displays of technique.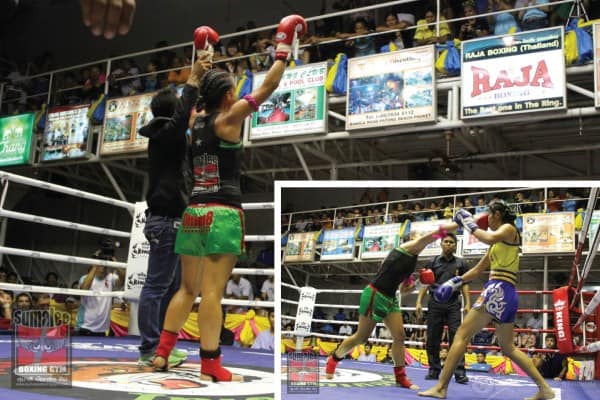 Watch her fight video below!