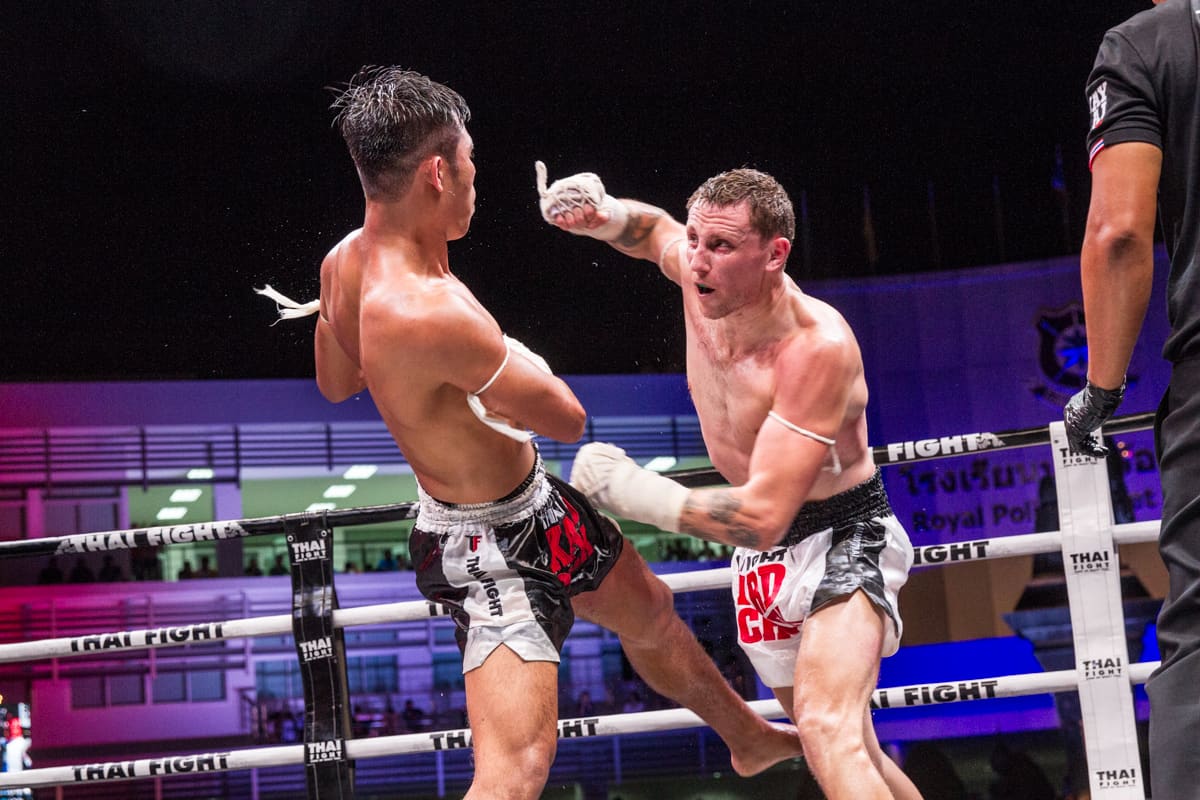 Last weekend some of team travelled North to Nakhom Pathom, just outside Bangkok, where Martin Avery was set to make his debut on the televised THAi FIGHT promotion. Our British sponsored fighter was matched with Payak Samui Lookjaoporongtom Kromsappasamit (more commonly known as 'Jingreedthong Seatransferry') in a 68kg Kard Chuek bout. Not only was this Martin's first Kard Chuek (fighters wear 4oz gloves wrapped with rope, as supposed to traditional boxing gloves) fight, but it was his first appearance on a National terrestrial television station, Channel 3.
Despite the odds being against him Martin didn't disappoint. He held his own through 3 tough rounds with a more experienced Thai opponent and did a lot of damage, Payak Samui even commenting after the fight about Martin's strength… perhaps a rematch is on the cards in the future?
Check out our photos from the event here or watch the full fight video below.