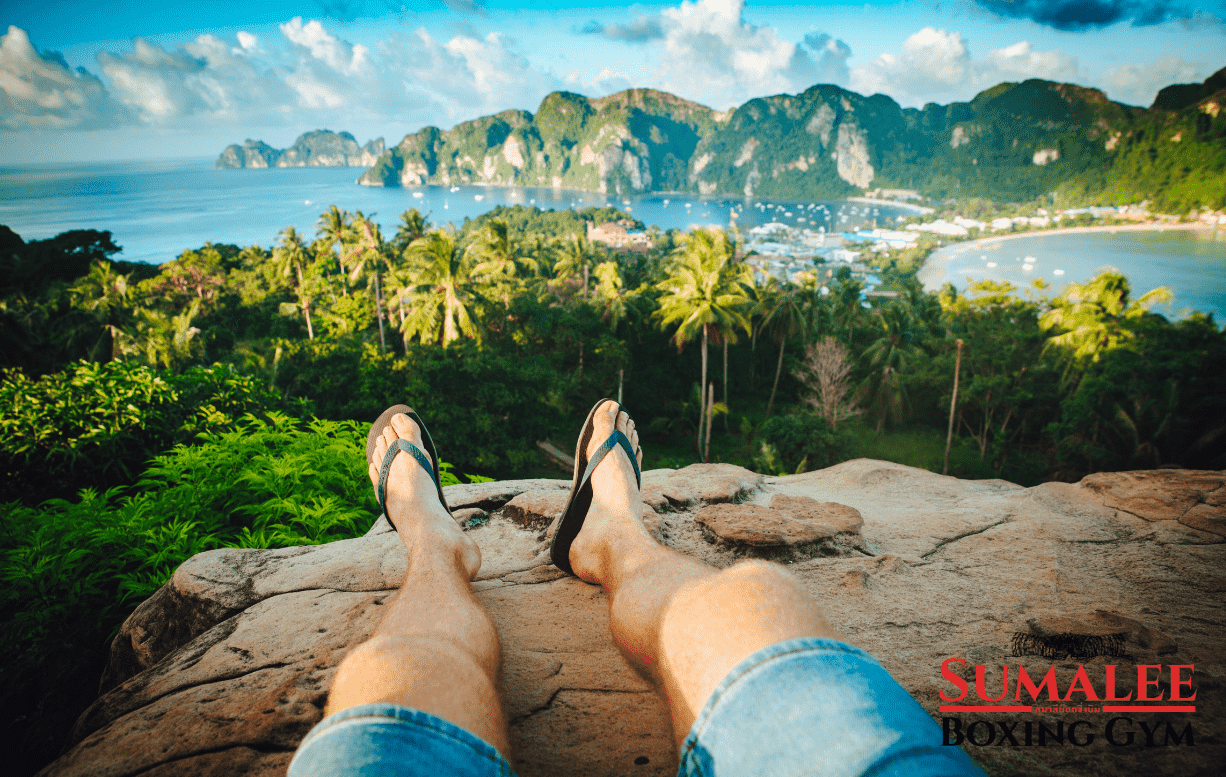 When it comes to planning a trip to Thailand, there are two things that every. single. visitor can agree on:
The island of Phuket is just about the closest thing you'll find to paradise on earth, full of dramatic karst islands and relaxed beaches, and…
There's a *reason why Muay Thai has become one of the most hyped-about disciplines in the world of Martial Arts (*it's awesome for your mind, body and soul).
But doing what we do, where we do it (which really is paradise), there are some questions that pop up time and time again, from those planning a trip to Thailand regarding our training camps to why massages are so epic to why we always recommend Penang for Thai visa runs.
But at the top of the pile of our most frequently asked questions there sits a clear winner — when is the best time planning a trip to Thailand?
Now some of our visitors ask this because they want to trip-trap across Thailand with sandy toes and a sun-kissed nose, and others want to know how it might affect their Muay Thai training. Either way, the weather tends to play a pretty big role when planning a trip to Thailand.   Phuket can either be warm and comfortable and wet and humid — really-really wet and really-really humid.
So, whether you want to visit the forget-me-not beaches, see the most fabled sights, chase the sunsets, take your yoga practise to the next level or join one of our world-famous Muay Thai training camps, we've pulled together a month-by-month guide to help you with planning your trip to Thailand so you can pick the best time for you.
The Two Seasons: Wet & Dry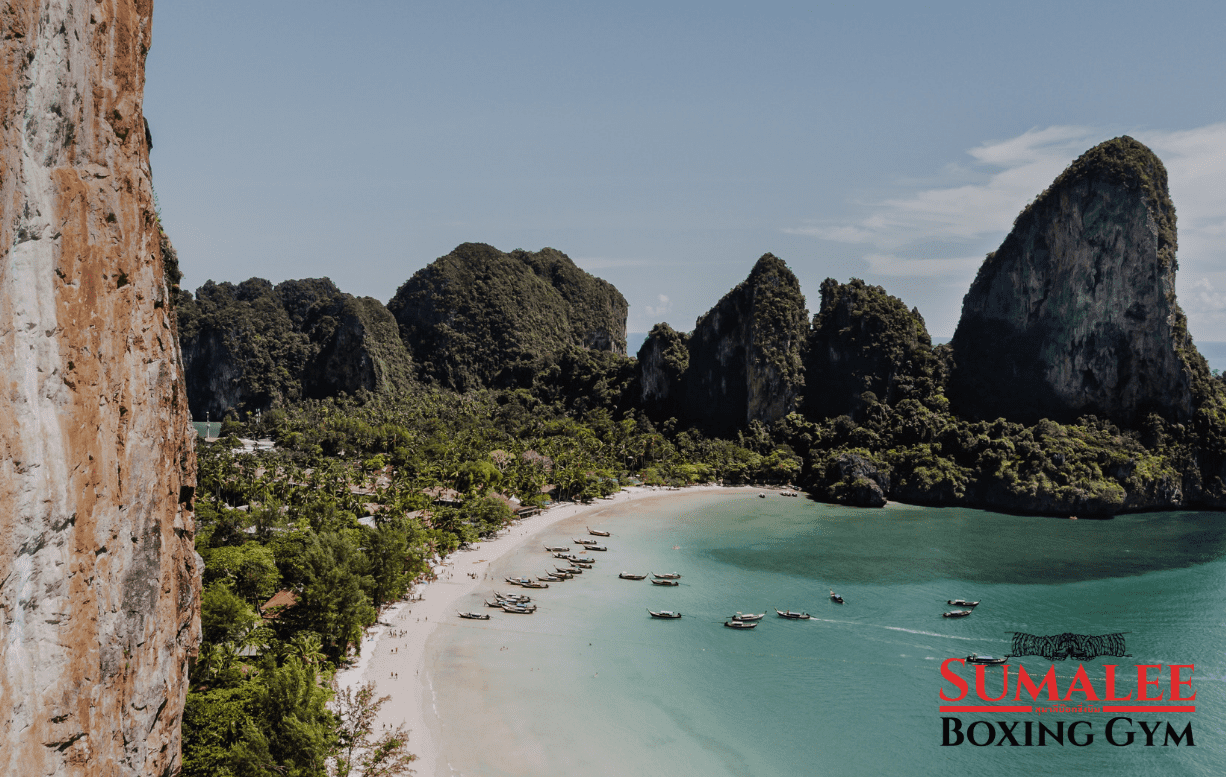 If you're hot-stepping around mainland Thailand, and the northeast, you'll find there are broadly three different seasons. You've got the hot season that runs between February and June, the rainy season between June and October, and the cool season taking you back round to February.
In Phuket, however, and most other parts of Southern Thailand, there are just two very distinct seasons: wet and dry. Of course, these seasonal variations tend to depend on which coast you're on but, on the Andaman coast, the dry season is from November to April and the wet seasons is the other half of the year.
The Best Time For Muay Thai Training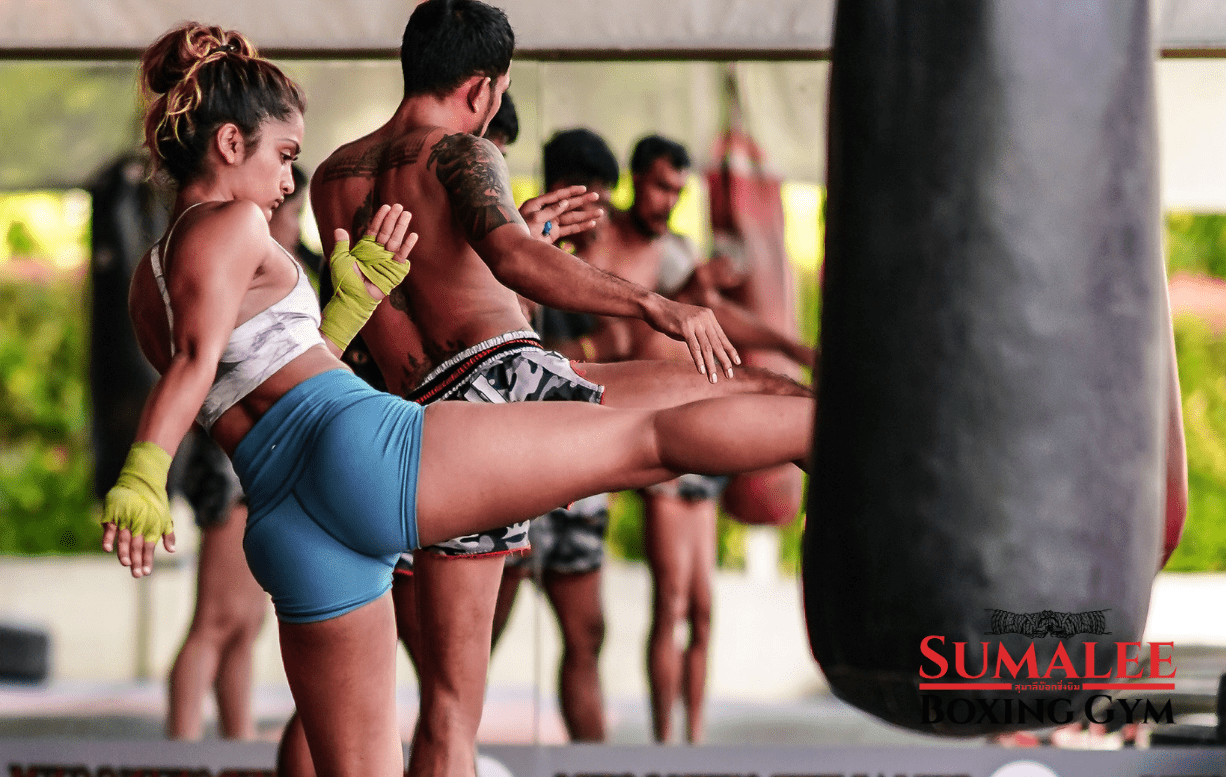 In our humble opinion, there's no bad time to leap on a plane and head to the paradise island of Phuket to learn from the best Muay Thai trainers out there. Seriously. No BS. Any time you want to up your Muay Thai skills is a good time. It will all depend on your personal preferences, wants and needs, hopes and dreams and, yes, your budget.
So, to break it down into its briefest form, if you're planning a trip to Thailand you'll never forget without making your wallet wilt, your best off coming in the low season, more specifically during the months of May, June and September. That's when you'll get the best balance of affordable and awesome. That said, if you don't mind hopping around paradise during the peak periods, then you should definitely visit Thailand during the dry season, when the country is splattered with wild celebrations, from Christmas and New Year to Easter and Songkran, which is when every beach, bar, yoga studio and training camp is bursting with other travellers.
Of course, if you still can't decide, here's a month-by-month breakdown to help you make up your mind (because even if you're coming to condition your shins, eat like a fighter and step up your Muay Thai training in every way, you'll still want to explore Thailand at every chance):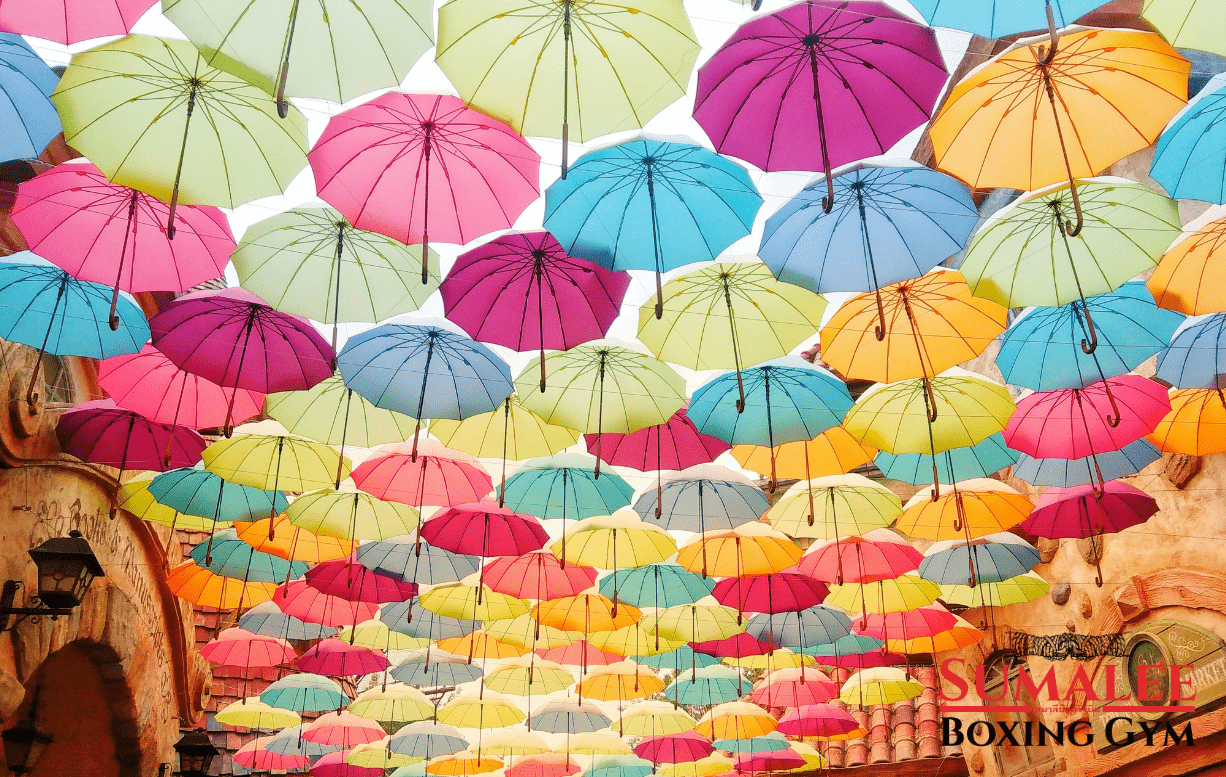 January: of the twelve months, this is your peak time for tourism. And you'll see why when you arrive. If you're heading for the beaches down south, you're almost guaranteed non-stop sunshine where the living is easy, and if you're hoping to trek through the jungles of the north or see the central sights, you'll get to do so in cooler temperatures. It's ideal for all.
Our top tips: if you're in the north, head to Bo Sang springs for the annual Umbrella Festival, otherwise go and see Sam Phan Bok, which is a natural wonder in Isan's Ubon Ratchathani.
February: it may not be January, but it's still one of the popular kids when it comes to tourism, and that's because the weather tends to be pretty great in most places and totally dreamy in Phuket and Koh Samui (#dontworrybeachhappy).
Our top tips: if you're planning on celebrating Valentine's Day, book a boat ride on the Red Lotus Sea, and if you're hoping to celebrate the Chinese New Year like never before, head to Bangkok's Chinatown. Trust us: the dancing lions, acrobats and festive dragons will make your jaw hit the floor.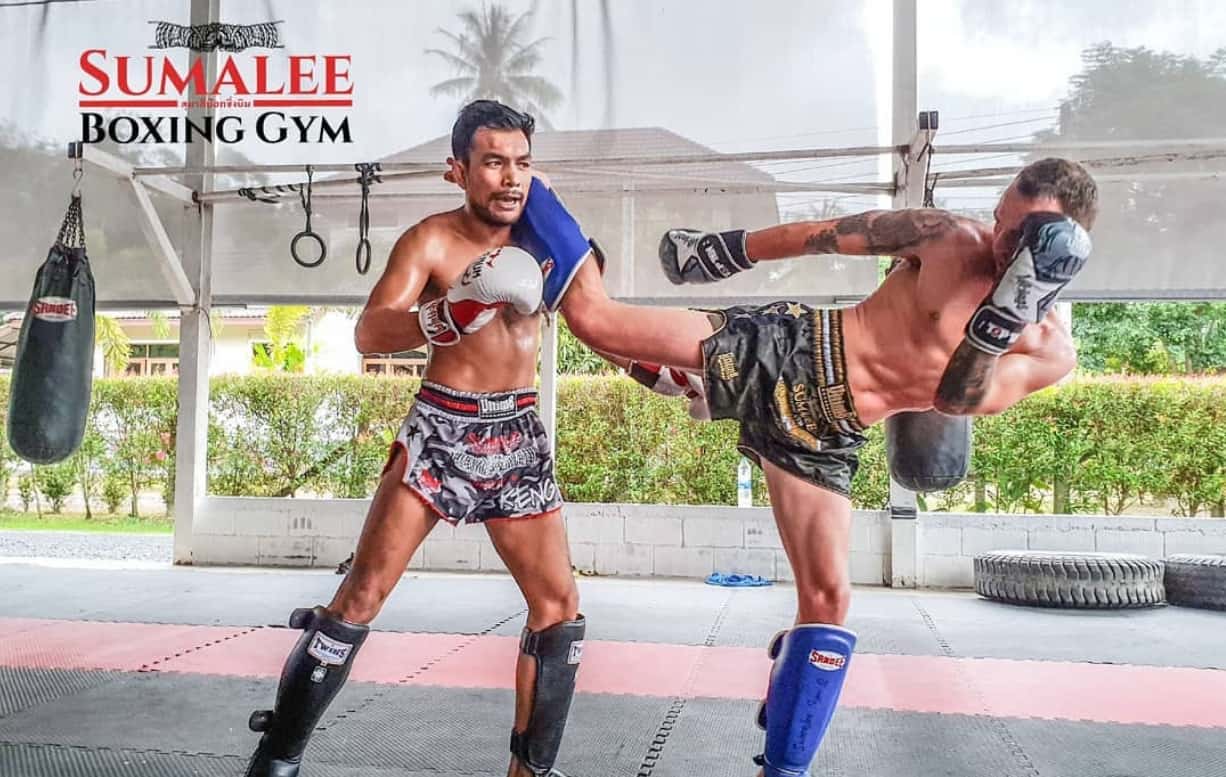 March: is heating up. It's nice and hot, but not too hot, and that makes it the perfect time to explore the Andaman Coast in your swimmers, snorkels and fins. But first and foremost, March 17th is National Muay Thai Day, which is one of the most special occasions for anyone wanting to learn more about this traditional martial art and the culture behind it.
Our top tips: come to our camp to see some special demonstrations and events, and then head off to see Thailand from an entirely new perspective — soaring above the skies in a hot air balloon during the International Balloon Festival (just make sure you check the dates and location because they change year-on-year).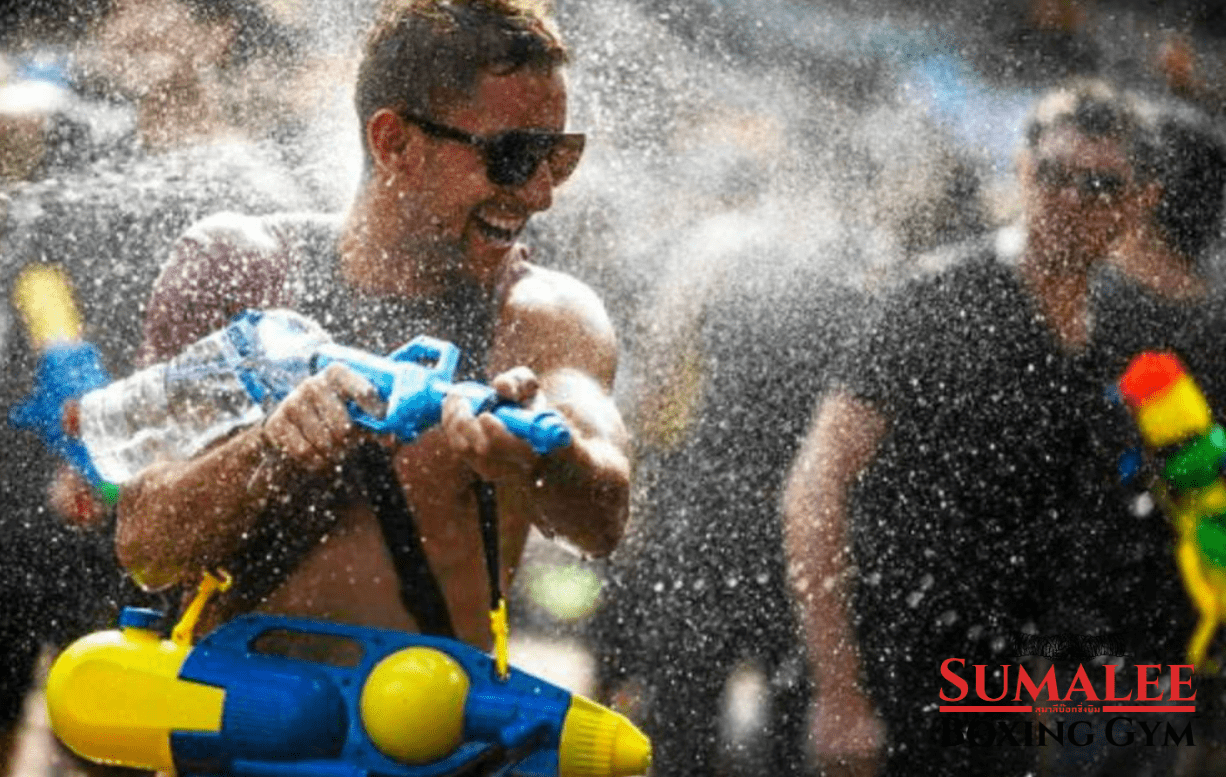 April: is another hot-hot-hot month, so if you're planning a trip to Thailand at this time make sure you have a big rim hat, some Factor-ridiculous sun cream and a love of water because you'll need it. What that means for your Muay Thai training will depend on how well you can handle the heat (although it is cooler in the south) but there's a reason it's one of our favourite months for visiting Thailand – Songkran (aka Thai New Year). But this is not just any celebration, this is home to the most amazing, crazy and famous water fight on earth and, while H20 is sprayed nationwide, Bangkok, Phuket and Chiang Mai do it better than anywhere else.
Our top tip: Your bucket list probably includes a trip to Thailand on there somewhere, and there's no better way to spend it than armed with a super-soaker at the world's greatest water war.
May: is another pretty hot month for almost everywhere in Thailand, and a great time to visit if you want to see the country's more unusual celebrations. In the north, there is the Bun Bang Fai Festival, which is where locals encourage rainfall by setting off hundreds and thousands of rockets, and in Chaiyaphum there is the wacky monk ordination ritual most people refer to as the Brutal Ordination Parade.
Our top tip: Visakha Bucha Day usually takes place in May, which is the most important event for Thai Buddhists bar none. So if you're fascinated by the temples of Thailand, now's the time to see them in full swing and filled with people making merit, especially in Chiang Mai.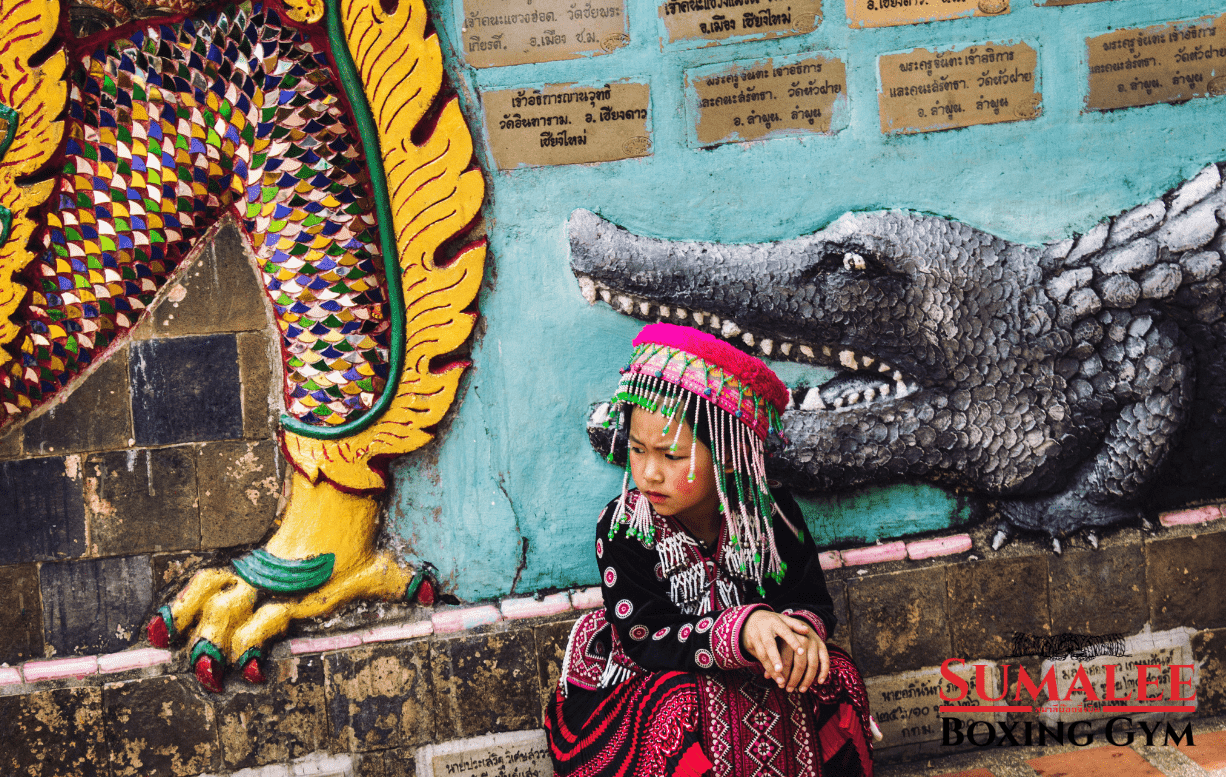 June: this is the start of the low season in Phuket, when the heavens open, the rain pours and tourism slows down. A lot. But even when it rains, it's still deliciously warm here, and the sun still does its utmost to shine. And, best of all, you'll be able to pinch a serious amount of pennies just about everywhere you visit. As for festivals, there's still a lot going on. There are the Hua Hin Jazz Festival and the super-spiritual Phi Ta Khon Festival.
Our top tip: do not under any circumstances ride a scooter. Thailand's roads are lethal at the best of times — but they're at the worst when the rain falls.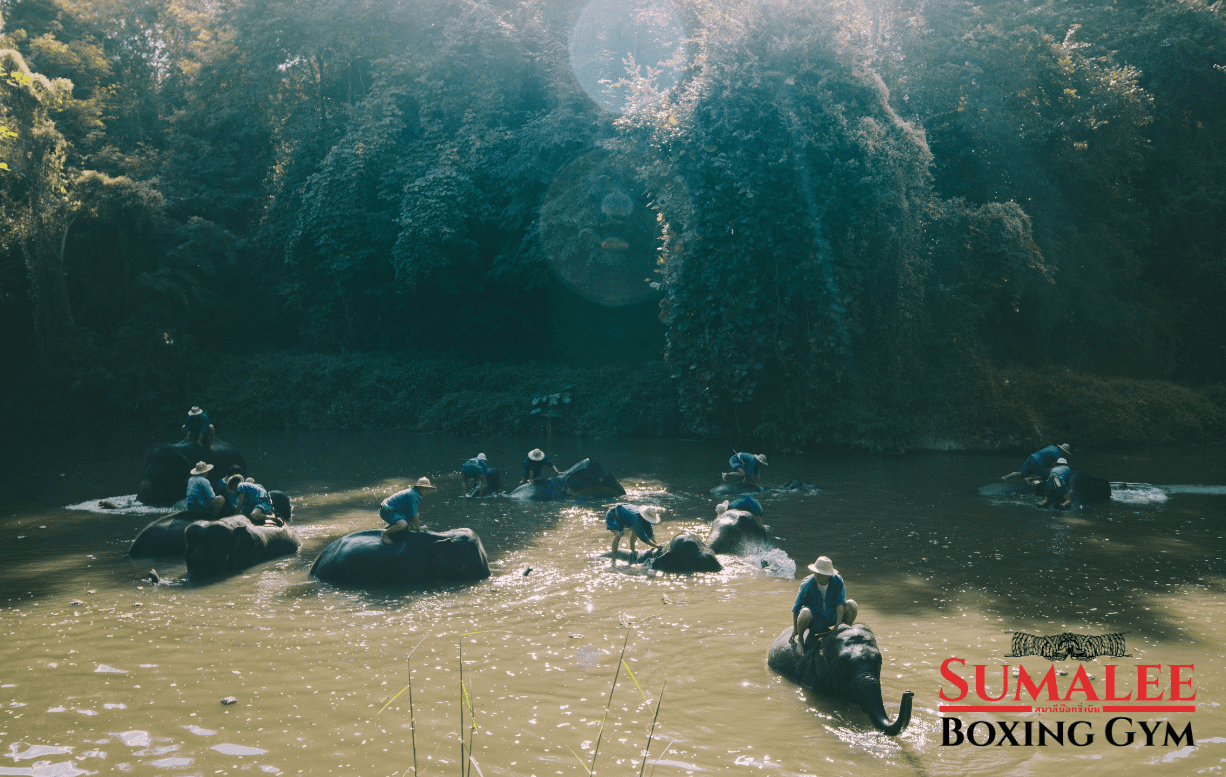 July: no matter where you're heading, this tends to be one of the wettest, most humid month in Thailand. That said, there are a few dry islands perfect for hiding out on, such as Koh Samui, Koh Phangan and, yeah, the perfect slice of paradise that is Phuket. It's also one of the best months to slip into some diving gear and explore the underwater world around these islands. And if snorkelling isn't your thing, the jungles are spectacular in July thanks to the rains making everything lush and fertile.
Our top tip: have a bottle of mosquito repellent attached to your hip and, if you do fancy a jungle trek, make sure you wearing leech socks first.
August: this is one of those times you'll wish you'd packed a rain-poncho, some waterproof covers for your backpack, a pair of decent shoes (and by decent we mean rain-resistant) and made a list of Thailand's most amazing indoor activities. Temples, art galleries, museums, shopping malls, Muay Thai gyms – anything that's perfect come rain or shine.
Our top tip: if you're a foodie, you need to put down your fork, jump on a plane and book a table at the Hua Hin Food Festival. Period.
September: the rains might start to slow around the rest of Thailand, but not in the Andaman. Here it's wetter than ever and as humid as it gets. Translation: it's an uncomfortable time to be in Phuket. But, if you're hoping for a silver lining, the beaches are empty, the crowds have gone, the waterfalls and rivers look sensational, and training in these conditions will make you fitter than ever. There's also plenty of boat races you can attend and, trust us, the atmosphere at these things are electric. The crowd's roar, carnival games pop-up everywhere and the street food is tongue-tingling.
Our top tip: The winds can make it waaayy too rough to swim in the sea thanks to the behemoth waves and ferocious undercurrents. You'll also want to pack your fastest-drying items and that book you almost started last summer because you'll have a lot of time inside.
October: the mainland will be dry (which is great), but most of the islands will still be wet (which is a bit sucky 'cos the islands are magical). That said, if you've always wanted to explore Bangkok (and the areas north of Bangkok) before the large crowds appear again, now's the time to do it. And now is also the time to check out the hippy hangout of Pai, which is amazing in October. And if you're looking for things to do in Phuket, the Vegetarian Festival always has the shock-factor (there's fire-walking and be sure to check the dates).
Our top tip: if you get the chance, head north to Nong Khai, home of the Naga Fireballs, where mysterious balls of fire erupt from the Mekong River toward the end of October. You won't have seen anything like it before.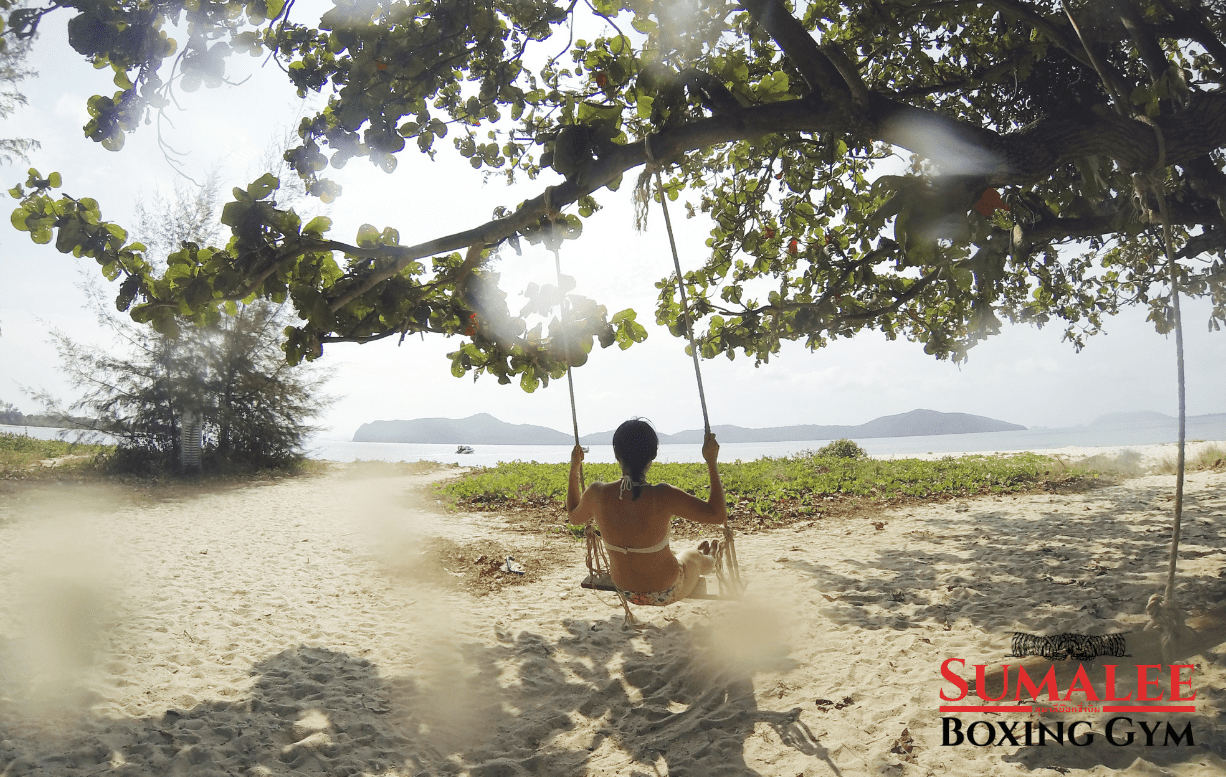 November: spoiler alert: the Andaman coast is back to it's best in November, which is good news for any yoga-loving, Muay Thai obsessed people that want to hang on the beach after each session – or you could turn the beach into the only piece of strength and conditioning equipment you'll ever need. As for which beaches to snap a post-workout selfie on, *here's* your ultimate guide to Thalang (and *here* are the best restaurants for getting your eat on).
Our top tip: head to Chiang Mai for one of the most staggering places to experience the loveliest festival ever, Loy Krathong, where people float pretty krathongs along the rivers as a way of saying thank you to the water spirits.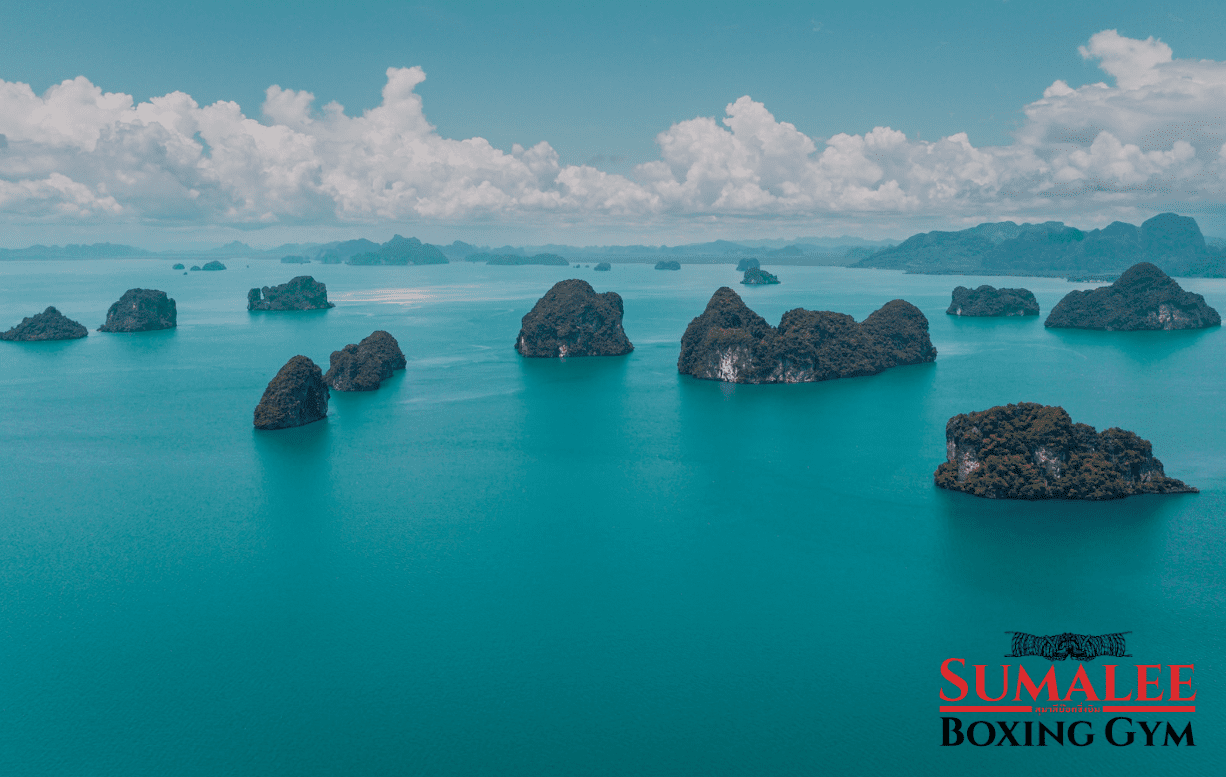 December: here we are, back at the peak tourist months, when the weather is great, the temperature is comfortable, the rains have waved ba-bye and the beaches are decorated in sun, sun and a lot more sun. And it's not just the time for good vibes and tan lines because the whole country feels electric in December. There are light shows amid ancient ruins, the biggest and oldest music festivals in the Land of Smiles (Big Mountain Music Festival) and, of course, New Year's Eve, which is huuuge everywhere you go.
When You Should Maybe Not Go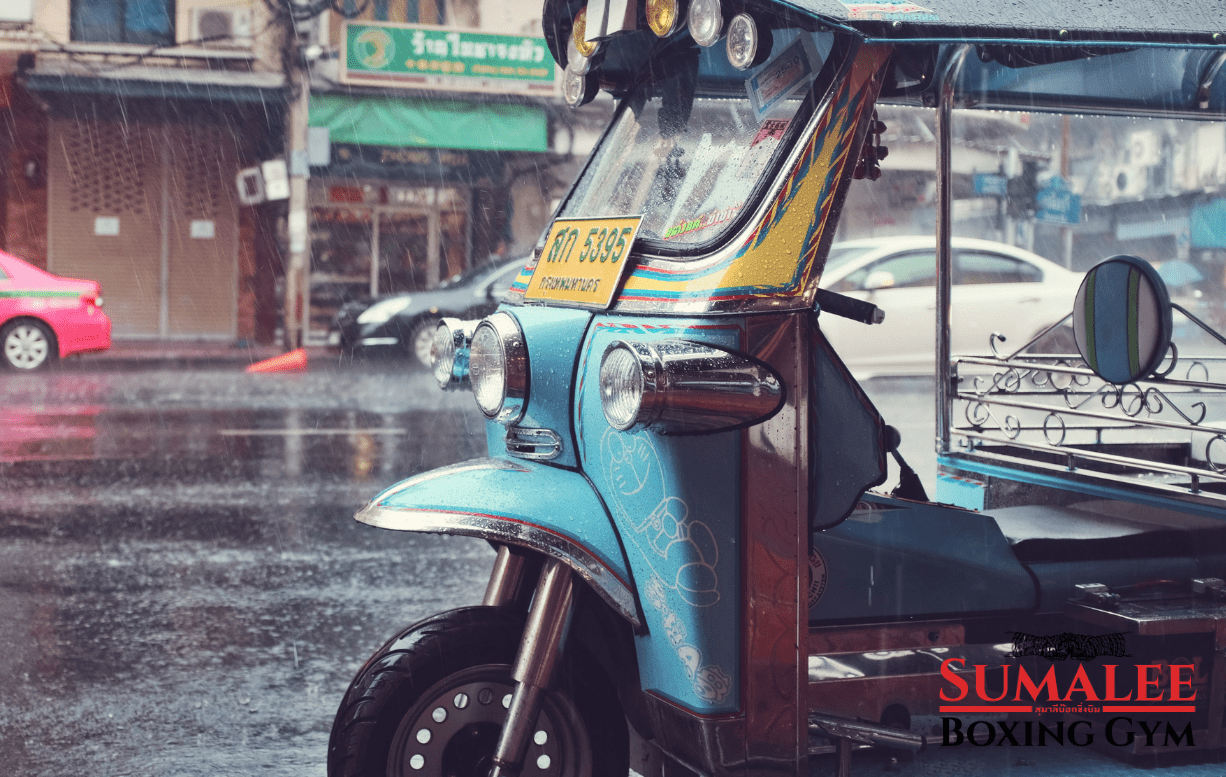 We said at the start there was no bad time to visit Thailand, and we meant it (and then proved it). There's just so much going on all year round, and the weather you can expect chops and changes depending on where you visit. That said, there are better times to visit certain areas.
The rainy season in the north can lead to flash floods, flooded roads and more mud than you've ever seen, while you won't get to see the best of the south between October and November. As for the Andaman coast, June and July will be the hardest test for anyone Muay Thai training because of the rain and humidity, but they'll also be the quietest and cheapest, which is why they are often our busiest. And, as you can expect, the peak tourist seasons are naturally the most expensive times to explore. So, if you're looking to keep costs down but still have the adventure of your life, the best time to visit would have to be the shoulder seasons (April through May, August and November).
The bottom line is, you can't go too far wrong with a trip to Thailand and, if you do still have any questions, you can always get in touch with us.
Thanks for reading! If you have any other questions or queries, do look at our FAQ or send us an email. And if you're hoping for more tips, tricks and bits of advice, make sure you follow Sumalee on Facebook and Instagram, and sign up for our special offers on the Sumalee Boxing Gym website.