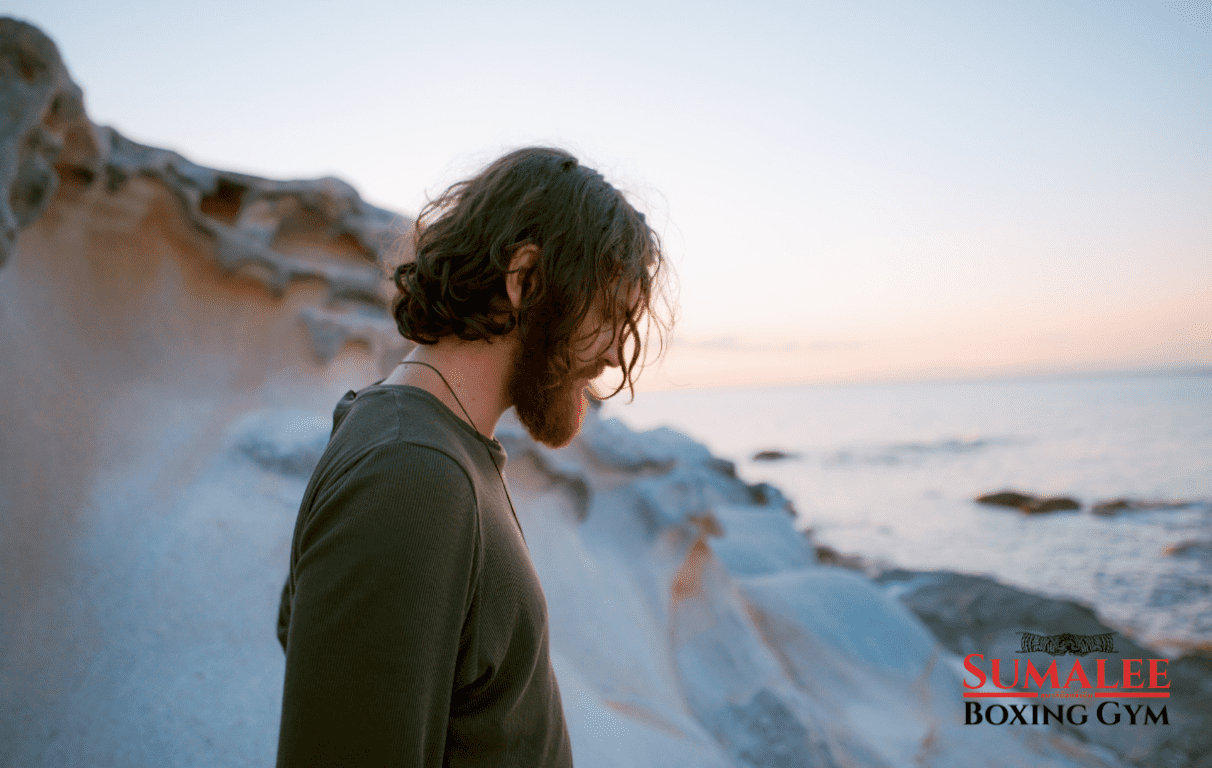 Self-improvement is all the rage right now, and whether you're getting your motivation from a world-famous wellness blog, Ferne Cotton's Happy Place podcast (or JP's Limitless podcast for that matter), TedTalks, conferences, or this one "real" Instagrammer breaking up your otherwise perfect feed, it's pretty clear that we all want to become better versions of ourselves — and there's no better way to hop aboard the self-improvement train than to – literally – hop aboard a train, or plane, ferry or pedalo and travel. 
Okay, so traveling isn't a panacea that will have you feeling the best you, ready to live your best life before your plane has even touched down, but it is the best way to become a better, more confident human. Travelling forces you out of your routine, helps you become independent, encourages you to take more risks, be ok with change, be more versatile, get better with people and be more content with being on your own. It helps you learn more; about yourself and life. And in a world where day-to-day struggles have become incredibly good at distracting us from a bit of self-care, travelling actually lets you schedule some "me time" into your calendar.
So if you just want to just get away and spend seven days resting by the pool, drinking pale rosé and walking along the beach with zero plans beyond picking up that novel you almost started last summer, you can. We all need that sort of mind-quieting escape now and again. 
But if you want to actively improve yourself (and who doesn't want that!), there's a lot to be said for the smug sense of achievement that comes with rolling off your sun lounger and taking a conscience step towards self-improvement. 
Think about it for a nano-second. Instead of arriving home with little more than a gorgeous tan, a somehow heavier suitcase (how does that always happen?), and a collection of surprise charges from Ryanair/Goldcar, you'll get to arrive home with a swag that says, "Honey, I'm back, and I've brought an improved mindset and new set of skills with me… as well as a gorgeous tan." 
But before we hand you a list of vacay ideas that almost guarantee a vacation of self-improvement, here are some ways to use your next trip for personal development and get the most out of your escape. Now let's all raise our sugar-free smoothies to a better you.
6 Simple Ways To Improve Yourself While Travelling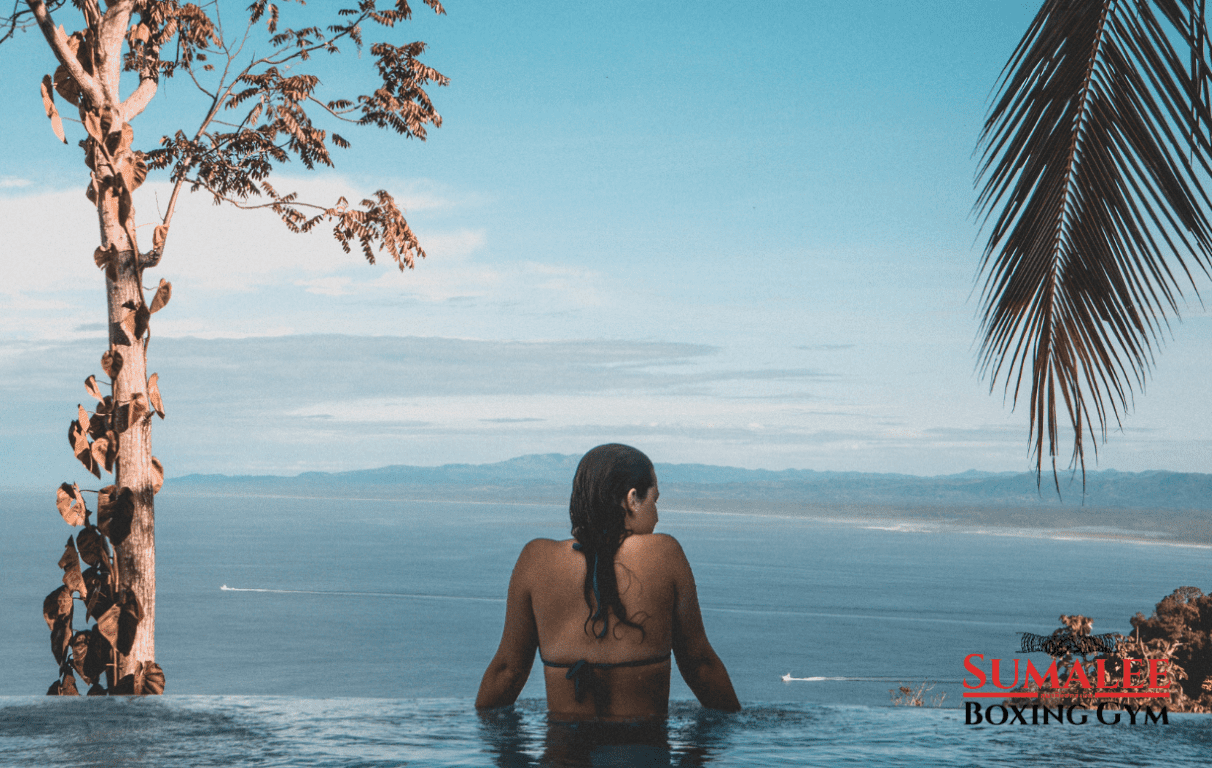 Keep A Journal:

On the first day of your holiday, get up with the sun, head to the beach with a glass of fresh OJ and an empty journal, and ask yourself what you want to do more of in your life? What qualities do you wish you had? What would make your life feel more fulfilled? Asking yourself these will point you in the right direction for self-improvement, and over the course of your vacation, you'll be able to answer these questions by jotting down thoughts, insights, ideas and seeing the baby steps you've taken to achieve what you wanted to — and it will be for your eyes only.

Spot Your Sun Lounger Scaries:

We all have "mind monkeys" that don't let our brains enjoy a bit of peace and quiet; thoughts that you can't escape even when you're lounging on a beach with the sun on your face. These thoughts

suck

. A lot. And they can wreak havoc on your wellbeing. But instead of trying to ignore them, try making a note of which thoughts and emotions you can't shake so that you actually address them instead of letting this negative internal monologue stress you out. If they are worries you can fix, great. Start making moves to fix them. If they can't be fixed, you'll find it easier to stop worrying about them. Simply take those annoying thoughts into the sea and let them slip away in the surf.

Make Your Own Vacay Mantra:

Standing in front of the mirror in your hotel room and reciting a bunch of positive words might sound a little "American therapist" for your liking, but it's an incredible way to take the qualities that motivate and excite you, and then use them to improve. You don't have to make it a religious part of your morning routine, but taking five minutes to remind yourself that you are

strong

or

free

or

caring

or

brave

will help you channel those qualities. And because you're in a new place – away from your normal life and normal distractions – you'll find it easier to hold onto your new and positive mantra. 

Practise Being In The Now:

It's called

mindfulness

and it has been celebrated for centuries and

backed by science

— and it's so easy to do. You could be taking a shower after a surf session,

stretching

after a yoga class, or relaxing at a beach bar with a virgin pina colada in your hand, all you need to do is savour that moment. Focus on the warm water falling on your neck and back. Feel the way your muscles gently pull as you hold that stretch. Savour the tastes, flavours, texture and temperature as you sip on your mocktail. Being in the now simply means

being. in. the. now.

Absorbing everything and ignoring the distractions. That's how to develop as an individual.

Travel Solo:

Something about going it alone, taking the time to enjoy the solitude and deliberately doing what you really want to do is great for your development. And here's the best bit:

you don't have to take a solo trip to reap the benefits

. Even if you're travelling with friends or your family, you just have to take some time to go solo for a bit. Talk to strangers, hike with a group you've never met, pop into that

Yoga Retreat

you saw nearby — anything you do to get to know yourself better will lead to self-improvement. You'll feel more freedom, more independence, happiness and achievement, which are all pretty great things to feel. 

Leap Out Of Your Comfort Zone:

when you've been away long enough to feel relaxed and revived and a little more at peace with yourself, start stepping out of that safe space. Try something new everyday. It could be something you said you wanted to do in your journal, it could be an activity you saw advertised on the local tourist board, an adventure offered by the resort you're staying at, anything. Life is a journey of discovery, and now is the perfect time to start discovering new experiences, learning more about what gives you thrills and having fun with all of it.
5 Activity-Led Vacations That Will Improve Your Mind, Life And Skillset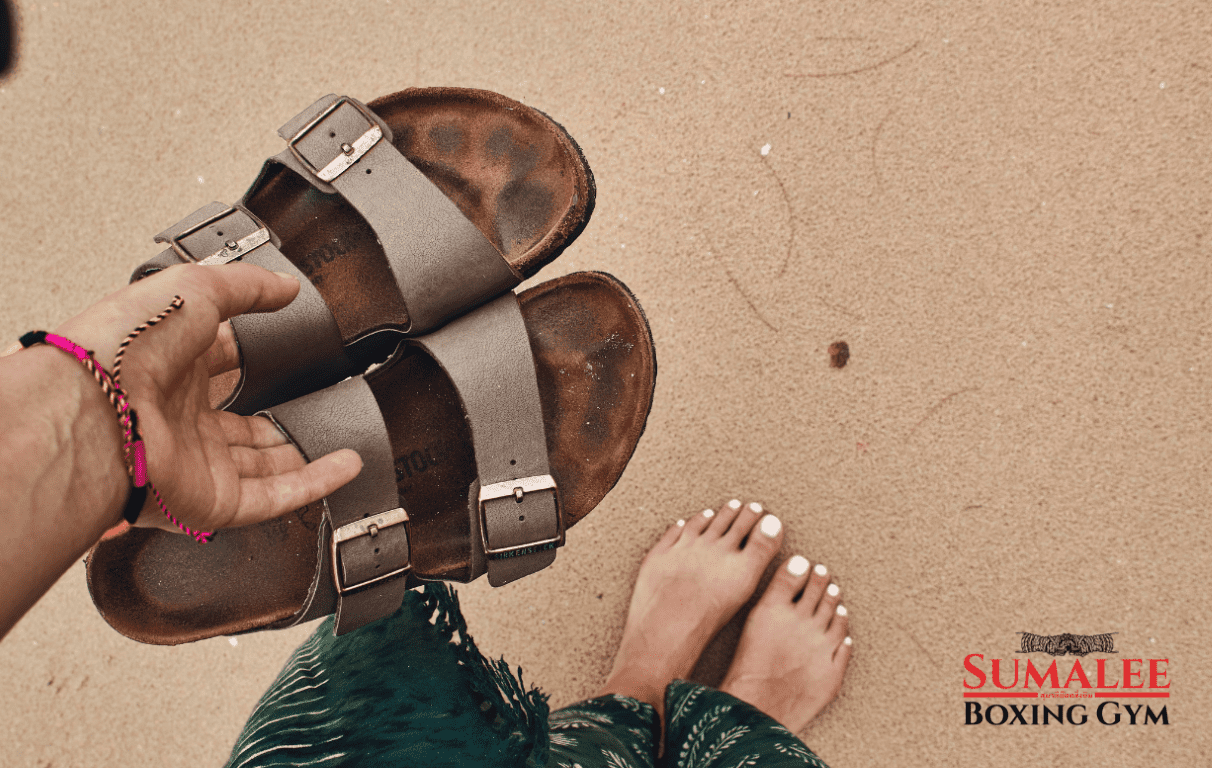 Thanks for reading!
For more tips, tricks and bits of advice, follow Sumalee Yoga on Facebook and Instagram, or sign up for our special offers on the Sumalee Boxing Gym website.
If you have any questions about Thailand or if you need more information please contact us on info@sumaleeboxingboxinggym.com.  For updates on and information from Sumalee Boxing Gym please either subscribe to our mailing list via the home page of the website.  You can also subscribe to our online membership platform for more comprehensive and regular features on a variety of topics including: nutrition, Muay Thai, Thailand, running a business in Thailand, technique tips from well known guest fighters and more.