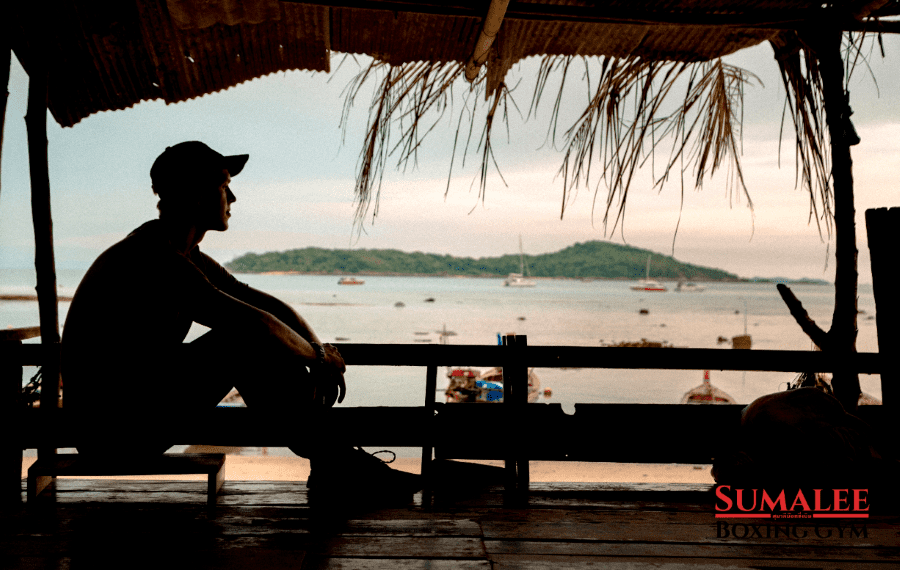 The big benefits of solo travel, and which trips will make you go wow.
Once upon a time, the idea of solo travel would make you (read: your parents) worry. A lot. Thankfully, those worrisome times are behind us because, nowadays, as many as 1 in 4 travellers opt to see the world on a solo vacation, and here's why: the Holy Grail of travelling has always been freedom, and nothing feels more freeing than going to the places you want to see – and doing the things you want to do – as and when you want. 
Sure, the prospect of solo travel can be a little daunting at first. You're forced to be independent, make decisions on your own, plan your own itinerary and address certain concerns by yourself; such as safety, loneliness and cultural barriers — but there are so many advantages to setting off on a trip of a lifetime with just me, myself and I. 
The way we see it, solo travel only gets a bad rap from two kinds of people: those who have never done it and those who don't particularly enjoy their own company. Translation: if you have no trouble putting up with yourself, boy-o-boy, can you cover a lot of the planet on your own. And that's just one of the benefits. One of many. 
And to help you get a better understanding of the rest, we've been speaking to every of solo-travel addict that's stopped by our Phuket Retreat to find out what the biggest benefits of travelling alone are, and which trips are best suited. Enjoy.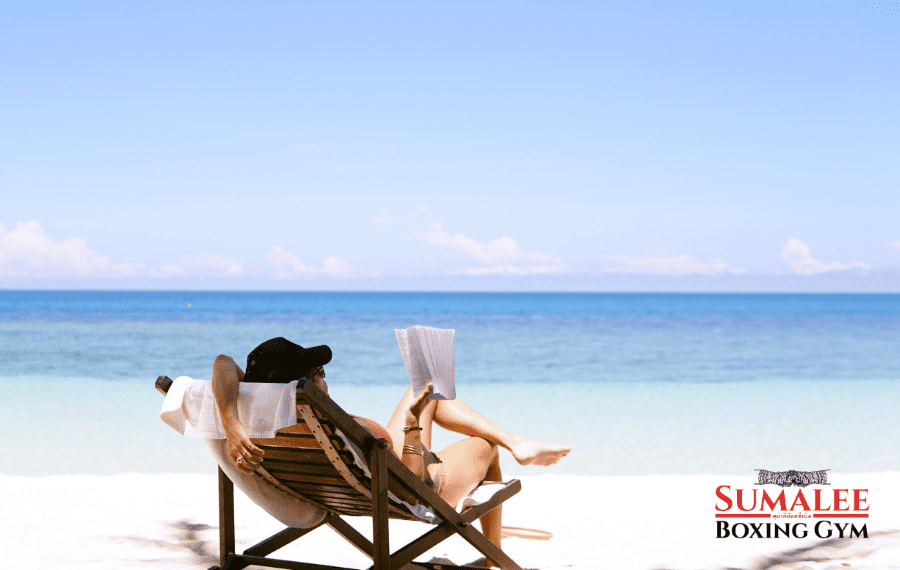 Benefit No.1: You Are Satisfying You
When you travel by yourself, you are satisfying no one but you. There's no passive aggressive conversations about whether it's worth standing in line to see Phuket's Big Buddha or seeing who wants to head over to Wat Chalong. It's all about you because this is your hard-earned vacation – your time off – and you get to enjoy it exactly how you want. Here's how we see it: Maybe you don't want to do the touristy things, or hunt for other people's luggage at the airport, or wait for Dan to shop for his girlfriend or take a nap. Maybe you want to explore Naka Market at night. And chill with a book on Surin Beach. And take your yoga to the next level. And do it on your own schedule. (And now you can).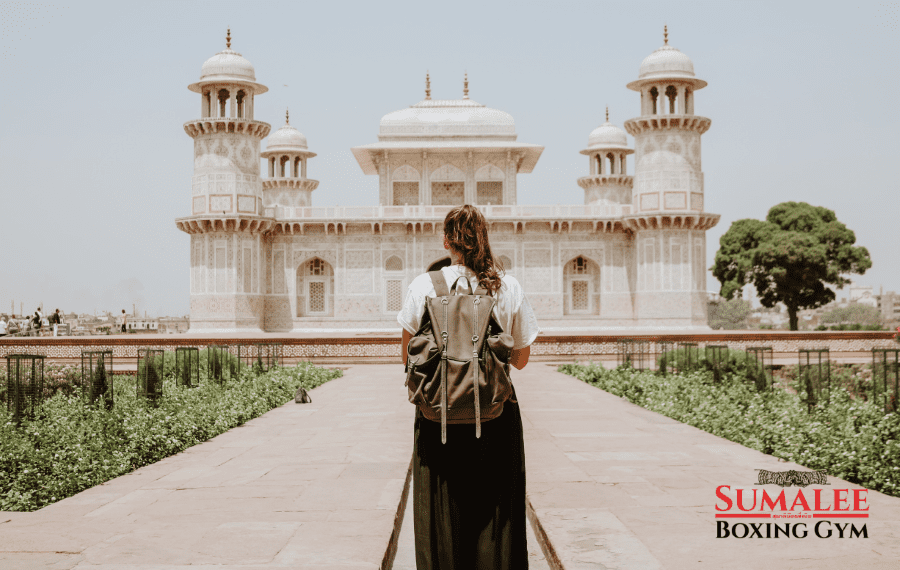 Benefit No.2: Get To Know Yourself Better
Something about being on the road by yourself forces you to make decisions that need making, face fears you have to overcome and find out how much you are really capable of — all of which is the greatest feeling ever. Not only are you exposing yourself to new and amazing experiences, but you also get to know yourself a little bit better along the way. Solo travelling means seeing the world on your own, and that will force you to follow and listen to your own thoughts and feelings, which is one of the most important life lessons out there. Whatever you decide to do, you'll enjoy the experience even more, live life in the here and now, and realise how awesome you really are.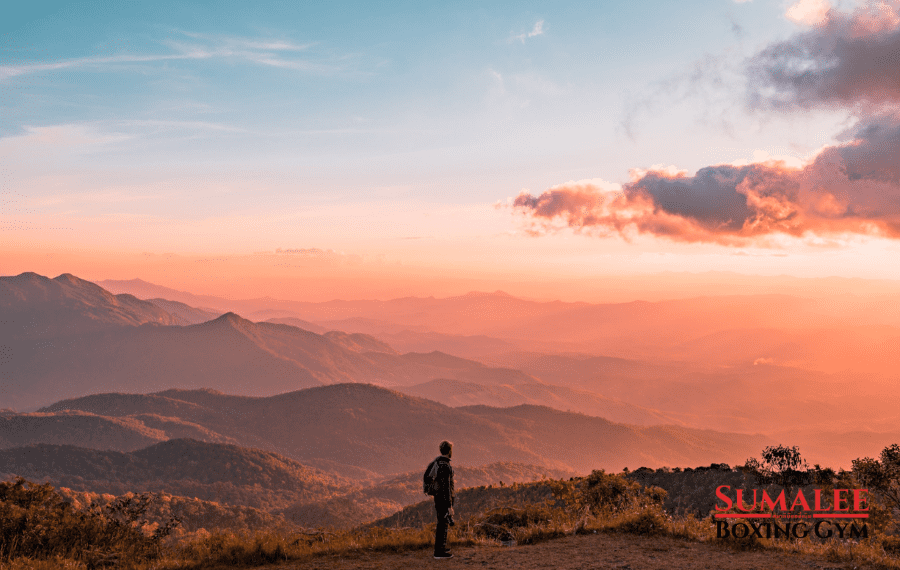 Benefit No.3: Bye-Bye Comfort Zone
One of the most uncomfortable things about life just so happens to be one of the most important things too: learning how to rely on yourself at difficult times. That's what makes solo-travelling soooo epic. You're forced to step out of your comfort bubble and challenge yourself in a myriad of ways. You might be challenged to ask the locals where such and such is, or explain where you are trying to get to, or endure a mountain hike on your own, or decide what to choose from the menu with no one to copy. But as challenging as these may sound, these experiences will test your ability to overcome obstacles and encourage you to grow as an individual – and that's pretty cool.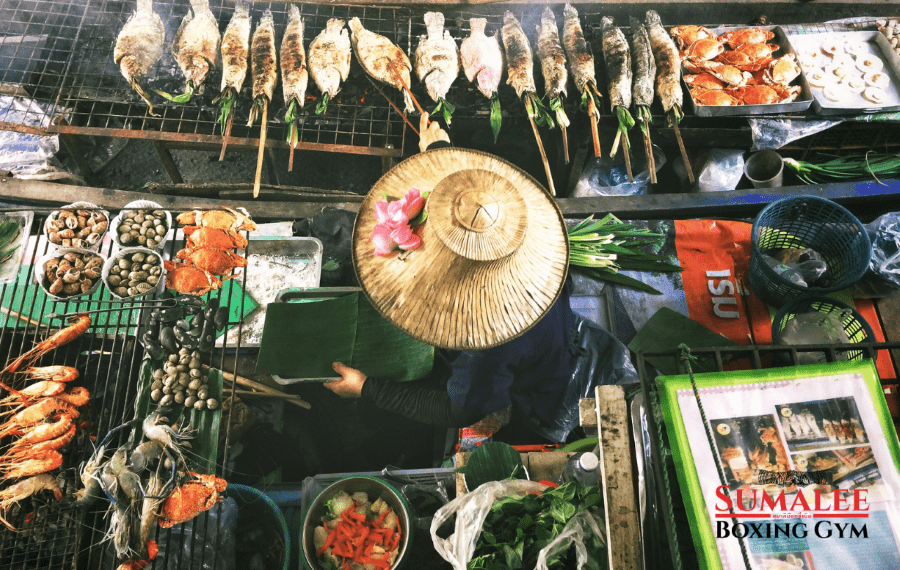 Benefit No.4: Solo-Travel Is Waaay Cheaper
You might think this sounds strange given loads of places offer group discounts, but think about it: when you travel on your tod, it becomes much easier to stick to your budget. Forget shelling out another £30 to visit another museum that Sandra wants to see or dining out yet again — you're on your own, meaning you get to choose where to go and what to eat. But here's the best bit: being in control of your spending also means you're in control of your savings, making it easier to save up for the life-affirming things you'll never forget, like scuba diving off the coast of Thalang, or staying at a Muay Thai retreat, or travelling to a distant but notoriously beautiful island. How you spend your hard-earned cash is totally up to you.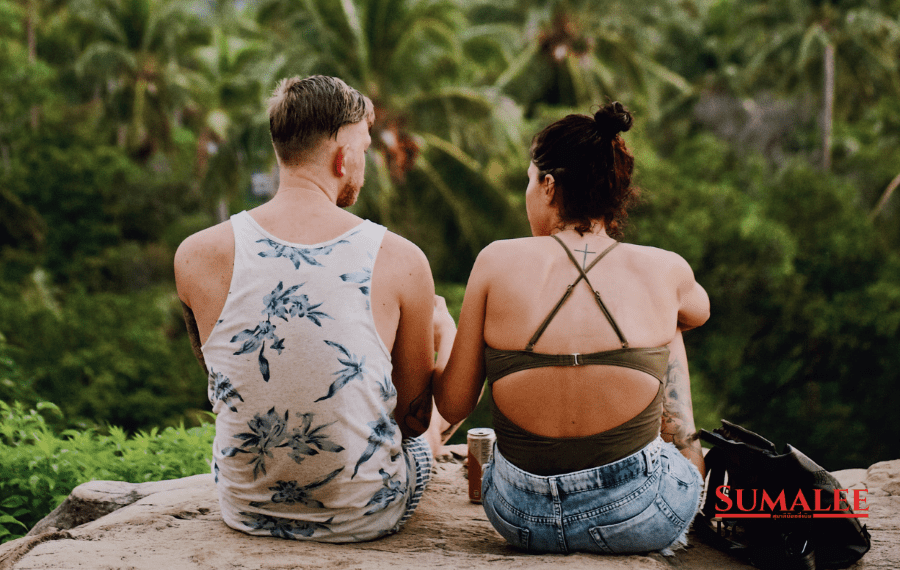 Benefit No.5: Making New Friends Is Easy
When you travel in a group, you tend to stick to that group, like a clique of jocks ambling their way through high school. But when you travel alone, you inherently go out of your way to interact with other humans, whether that be locals at the market or other solo-travellers in your hostel. We've had so many people come and stay at the Sumalee Boxing Gym that looked like they'd been friends for years only to find out they met 8 days ago and decided to try traditional Muay Thai together. Travelling creates the ultimate friendships, it's as simple as that.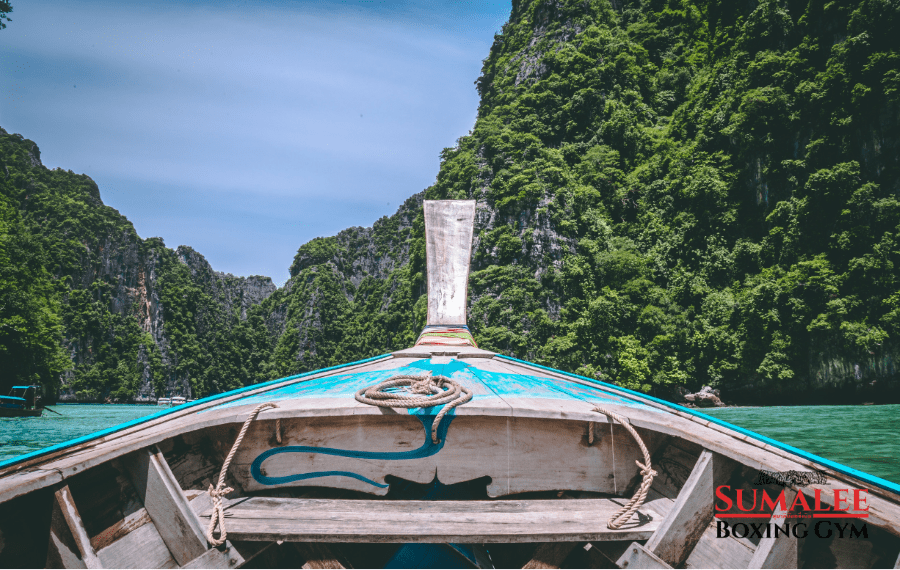 Benefit No.6: Go Your Own Way
There are literally a million ways to see the world, and we're not just talking about whether you opt for the bus or you hire a motorcycle. We're talking about the route you take to get from A to B, which could involve going via C, X and M if you wish. When you are on your own, you have the chance to plan your own route, where you want to visit and which spots you fancy stopping at. That doesn't happen when you are travelling with others. Why? Because you have to find a compromise in order to keep everyone happy. Not when you're going solo though. This is your opportunity to do the activities you want to do, eat the foods you want to eat and move on when you've gotten everything you wanted from a place. This is your chance to plan a trip that benefits you the most.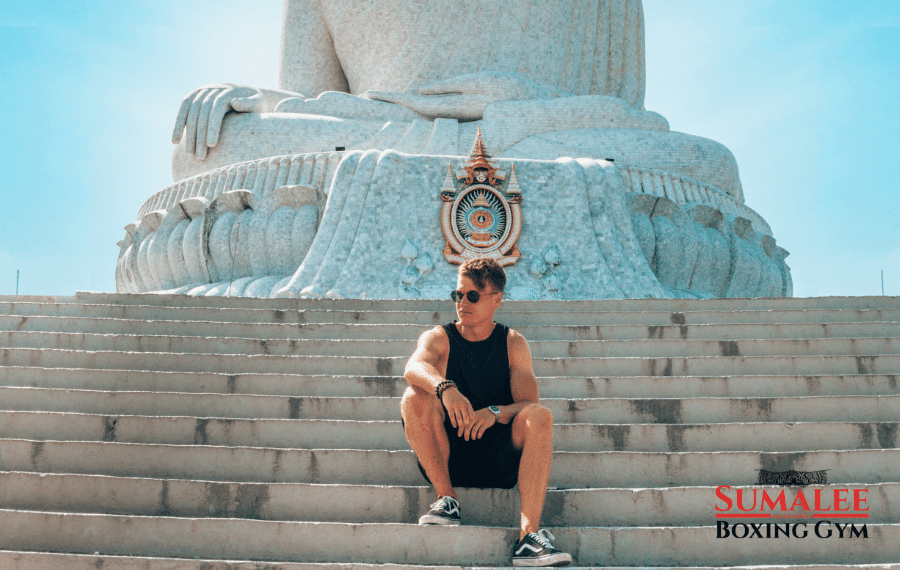 Benefit No.7: Your Confidence Will Skyrocket
Being on your own – whether that means hopping from one island to the next or rattling through an unknown country in an overcrowded train – not only teaches you valuable skills, but it also helps you become a more confident person. Much more confident. This is because you are constantly pushing your own limits, learning just how much you can cope with on your own and overcoming crazy obstacles that will make you a stronger human being. Just spending time alone on the other side of the world is a challenge, so having to manage all the other things that come with a solo-trip will take your self-confidence to the next level. You'll probably wake up feeling like Beyonce, ready to achieve everything you set your mind to.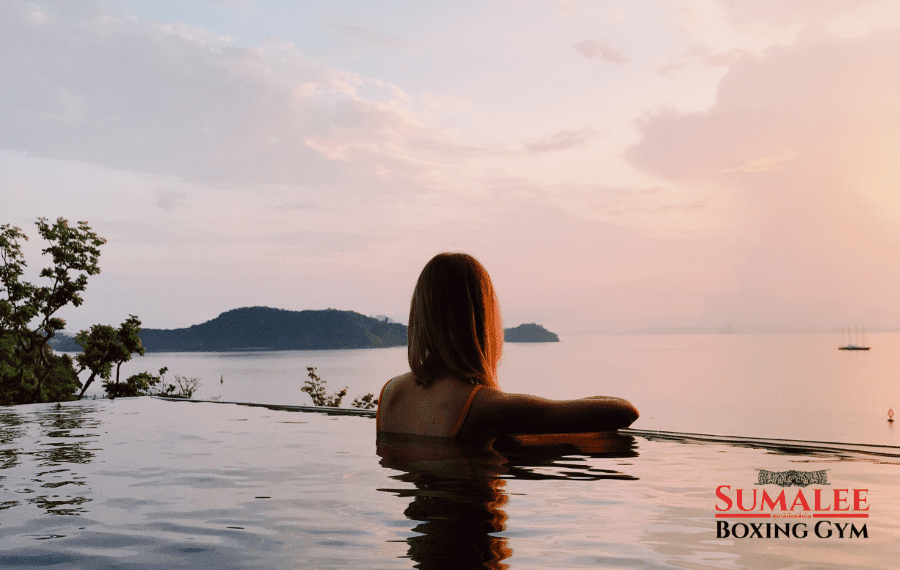 Benefit No.8: Solo-Travel Is Great For Your Well-Being
From the moment you book a trip, you can feel your belly flutter with excitement and your smile grow so wide you know you look dorkishly happy. But that's what travelling does. It makes us happy and excited and ready to burst. It reduces stress, calms the body and mind, and reminds us just how amazing our planet really is, as you connect with Mother Nature in beautiful places you've never been before.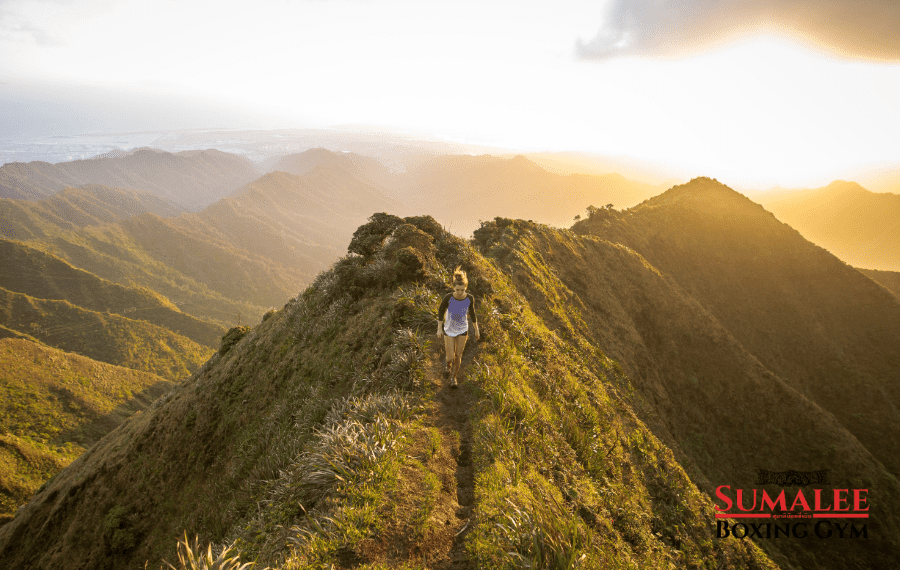 Benefit No.9: Better For Health & Fitness
When you're travelling in a group, the easiest thing to do is make your life easier. Cook simple meals, eat at easy eateries, head to the obvious places, go with the flow and stick with the majority vote. But when you're travelling alone, you can push your health and fitness further up the priority list. You can get up early and explore where you are on foot without waiting for anyone. You go for a run without the fear you might return to an empty hostel, wondering where your mates went. You can cook the healthy dishes you love. You can take part in the activities you want to, do some strength and conditioning on the beach when you fancy, and eat at that vegan restaurant without having to argue why — and all of that is good for your health and fitness, something that is usually so hard to keep on top of when travelling.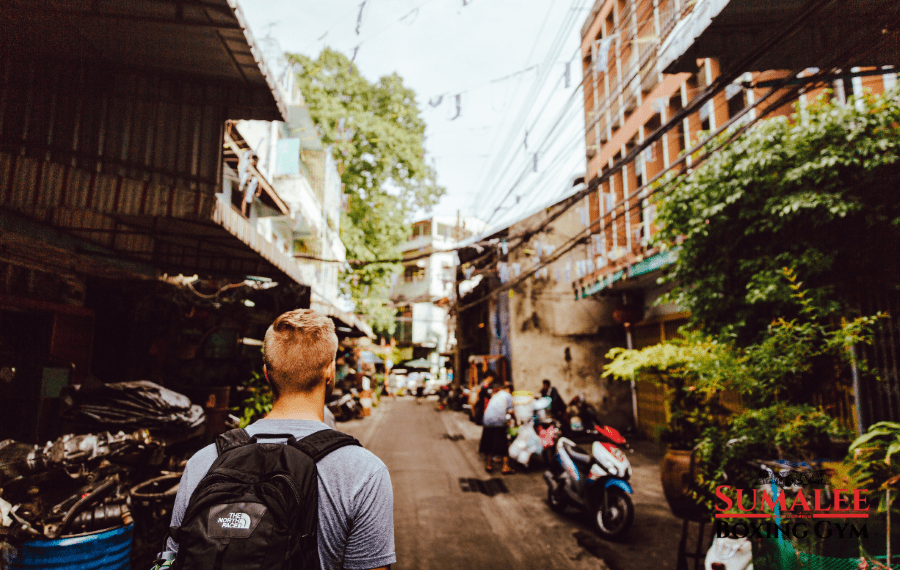 The Best Solo Vacation Ideas We've Heard About
As we said at the start, we've been speaking to a bunch of solo-travellers and, on top of asking what the big benefits of travelling alone are, we asked them what their favourite solo trips have been, and here's what they had to say:
Learning A Local Language: When you travel with a buddy (or in a group of buddies) you'll revert to English pretty much all the time. But go somewhere alone and you'll be forced to talk the local talk (which you can do anyone that takes your fancy). Book a room on Airbnb and try talking with your host, sign up for classes somewhere nearby and practise what you've been picking up at every chance you can – restaurants, markets, walking tours, everywhere.
Helping Endangered Species: When humans travel alone, they do so for many reasons, but not everyone wants to focus on themselves. In fact, more and more solo-travellers want to use their vacation time to be more eco-awesome, whether that's surveying coral in the Cayman Islands as part of a volunteer scientific expedition or volunteering at the Phuket Elephant Sanctuary to help these amazing creatures and boost the rise of ethical tourism.
Silent Retreats Are Everything: The need to escape the distractions of modern day life and the never-ending noise of online chatter has never been more important, which is why retreats focusing on silent reflection are becoming proper popular among solo-travelers — and they're popping up everywhere. From 10-day retreats at the International Dharma Hermitage of Wat Suan Mokkh in Thailand to the Esalen Institute near Big Sur in California, these are a great way to reconnect with yourself and get even more out of your solo-trip. 
Jumping Aboard The Oriental Express: You might think a long train ride through a faraway pocket of paradise is better suited to a group adventure, but you're bound to make new friends on an epic train journey thanks to the club cars, tight spaces and the shared wow that comes with an awesome scenery, which is exactly what the Eastern & Oriental Express from Singapore to Bangkok celebrates. And once you arrive, you're just a short hop from Phuket and our relaxing Yoga Retreat. 
Yoga Retreating: Everything about the yogic life is ridiculously positive, and it all stems from the fact that this calming fitness routine manages to connect the body, breath and mind. That's why so many people reckon the first best thing you can do in life is take up yoga — and the second best thing you can do is go to a yoga retreat. It's like going to your normal yoga class, but with a hundred extra benefits, like mixing mindfulness with fitness. At least, that's the philosophy at the Sumalee Yoga Studio. 
Muay Thai Vacays: Muay Thai hasn't just become one of the most popular Martial Arts ever, it's become a must-do experience among solo-travelers — and that's because it grabs you by the mind, body and soul, and then covers you in health benefits, not to mention it's a great way to get a mid-vacation fitness-boost. And that's just the tip of the tropical iceberg because Muay Thai retreats are all about self-improvement. What could be better than that while you're travelling alone.
Thanks for reading! If you have any other questions or queries, do look at our FAQ or send us an email. And if you're hoping for more advice, make sure you follow Sumalee on Facebook and Instagram, and sign up for our special offers on the Sumalee Boxing Gym website.
If you have any questions about Thailand or if you need more information please contact us on info@sumaleeboxingboxinggym.com.  For updates on and information from Sumalee Boxing Gym please subscribe to our mailing list via the home page of the website.
If you would like to know more about Sumalee and the story behind how we were established, you can find out more in Dr Lynne Miller's book 'Fighting for Success'.